by Bayani Barcenas
The guard at the gate was very friendly, but whatever name I recite (members of the survey team), he denies having it in his manifest. He checked another page and found no match. "What is it again that you are here for?" I repeated the group's purpose, but his eyebrows rose in surprise — "We have a FOREST here?!"
"Yes sir, and we will conduct a bird survey." As I said this, a text message from Mike popped on the screen: "Vincent is already here, we are at Toyota, not Coke." The guard must have seen my eyes widen. Sheepishly, I bid him goodbye. All I saw was bold red lettering and I assumed it was Toyota. How am I supposed to ID a bird if can't even recognize a popular company logo?
I was finally ushered in at Toyota, and the first impression was wide, open spaces. Coffee was not working at the moment: I made two wrong turns from the gate. I found myself wondering how long it would take me to find my assigned parking space. By the time I arrived, Mike, Gina, Rose, Tommy, Harry, and Vincent were already taking in the first birds of the morning.
The 82-hectare Toyota Special Economic Zone (TSEZ) is a typically designed modern production facility — materials and finished products are moved with lift trucks, thus the traffic lanes are wide enough. Then there are the factory utilities such as gas, water, waste disposal, and large amounts of power. All these are bordered with green corridors, the road network occasionally interrupted by grassy courtyards or pocket gardens. Acacia trees are sidewalk specimens that offer shade for pedestrians.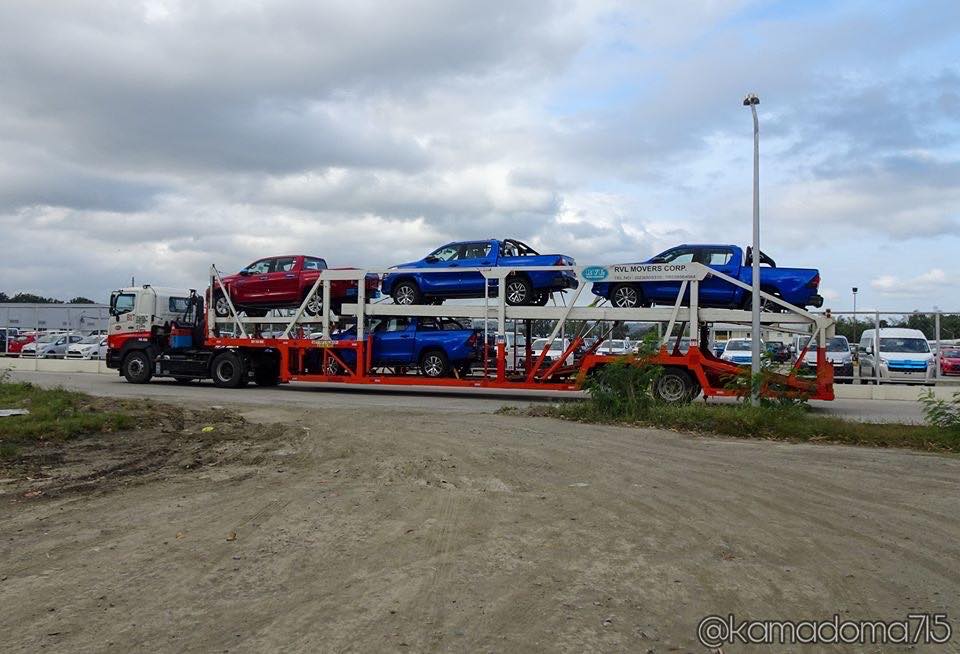 There is plenty of room for birds inside the huge complex — the Toyota Forest Zones (5 in all) and the Tree Nursery were developed and cultivated to enhance biodiversity, with all of the greenery and large storm drains providing birds places to hide. The property is also bordered in the north by the Silang-Sta. Rosa River, perfect as a natural retreat for birds. Grass, bamboo, palms, shrubs, ornamental plants, fruiting and flowering trees, artificial ponds, gravel lots, and perimeter streams all furnish birds a place to enjoy.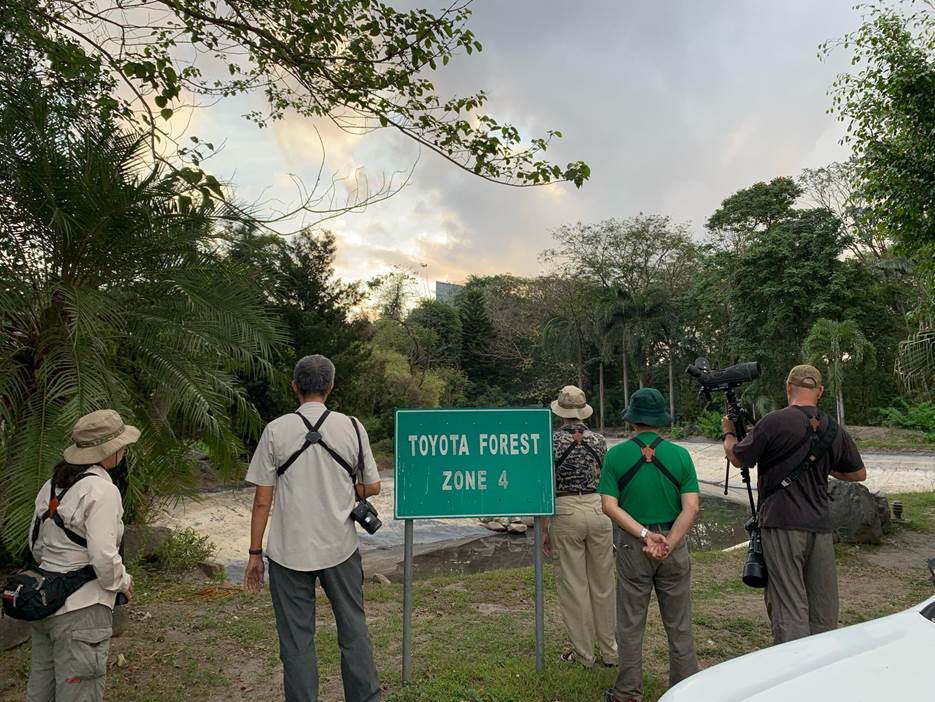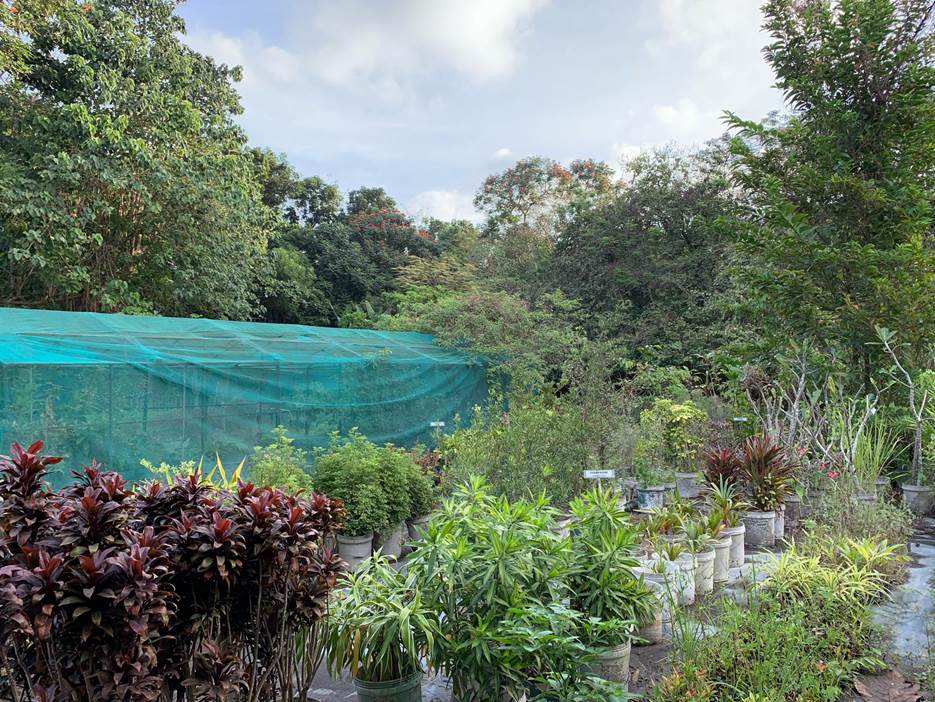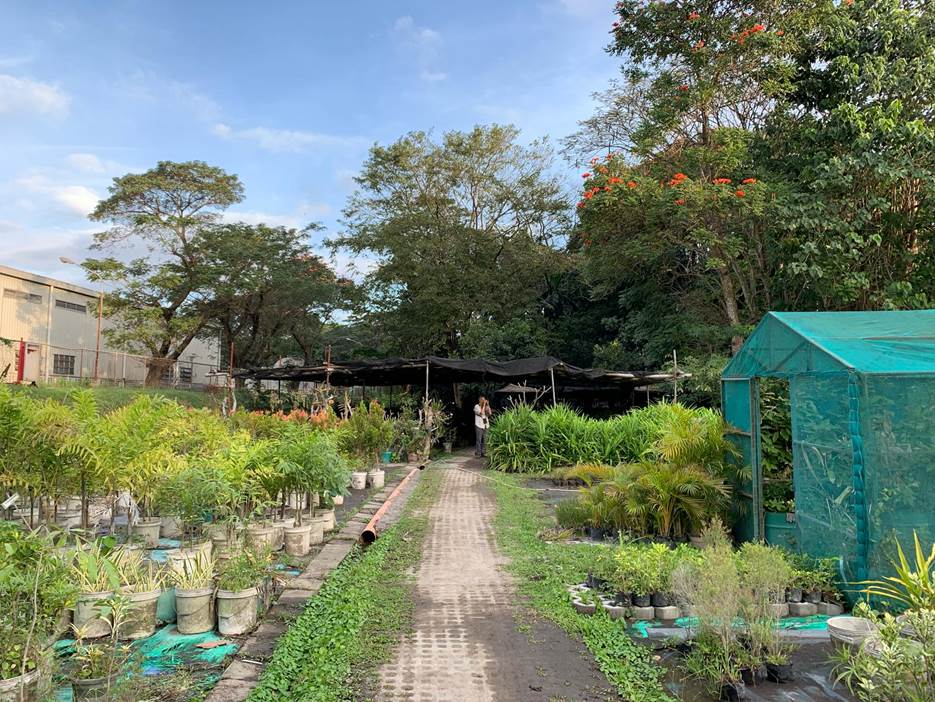 For one boy, this was his special day: this was his first time to birdwatch. He kind of quibbled at first with using the binoculars but after getting the hang of it, Fernando Michel "Ykel" Aspiras was on a roll. Lucky for Ykel, he got a lot of coaching from us; after all he was the only kid around. His first lessons included bird identification by field markings: predominant color (the Black-naped Oriole was the best example); comparative size (sparrow versus dove); bill shape, size, and color (Brown Shrike and Brown-breasted Kingfisher); and bird song (e.g. Golden-bellied Gerygone). Mom Lilibeth agreed that this morning's activity helped increase their knowledge about birds and discovered for themselves that birdwatching is plain fun to do, never realizing that a rather "minimal" looking facility can host at least 30 bird species.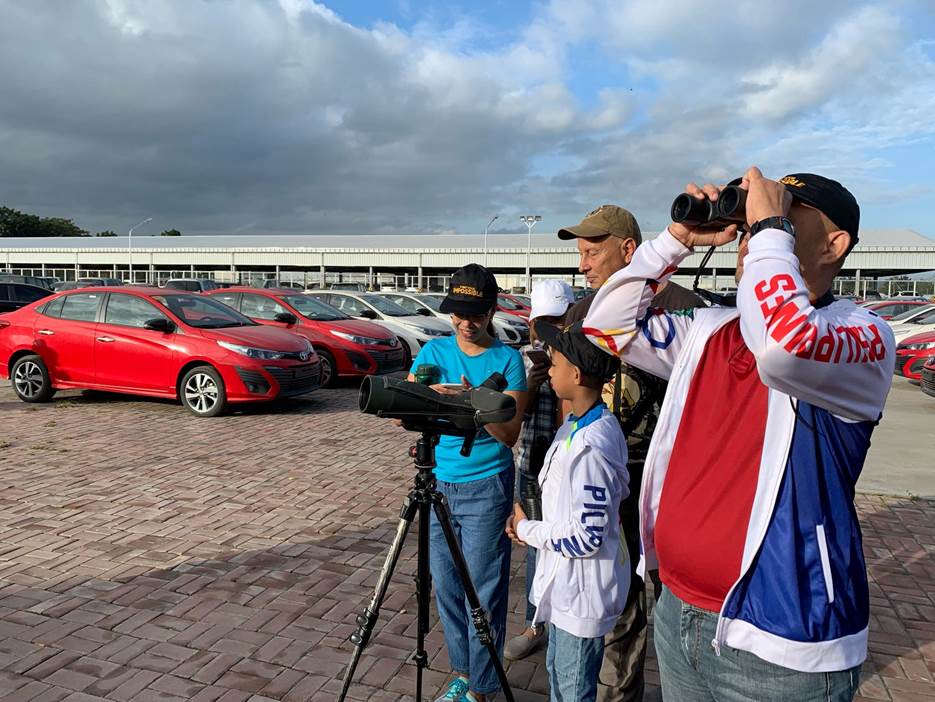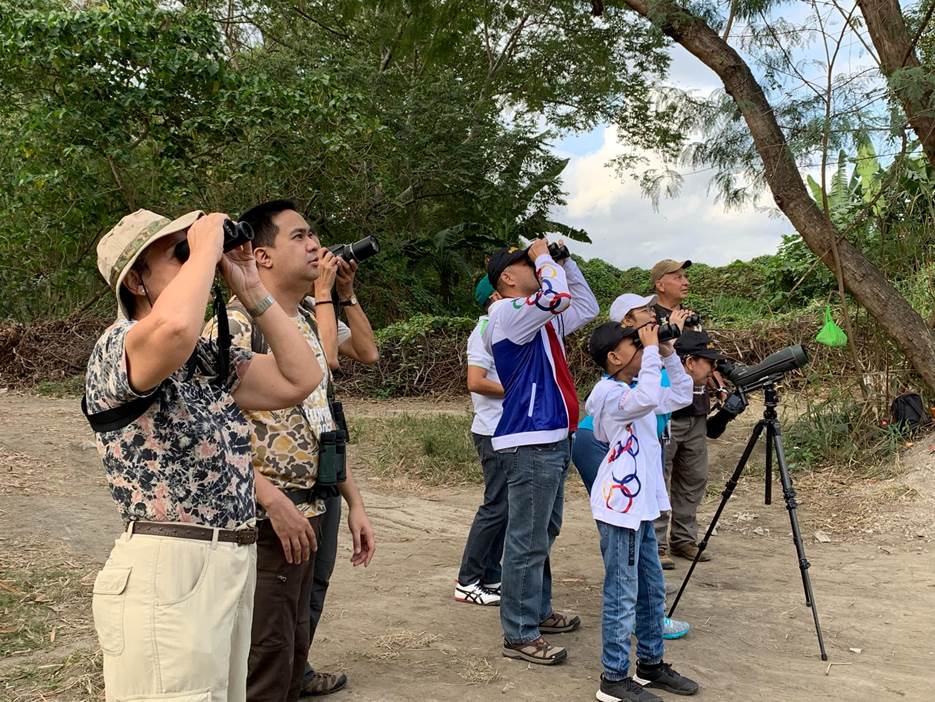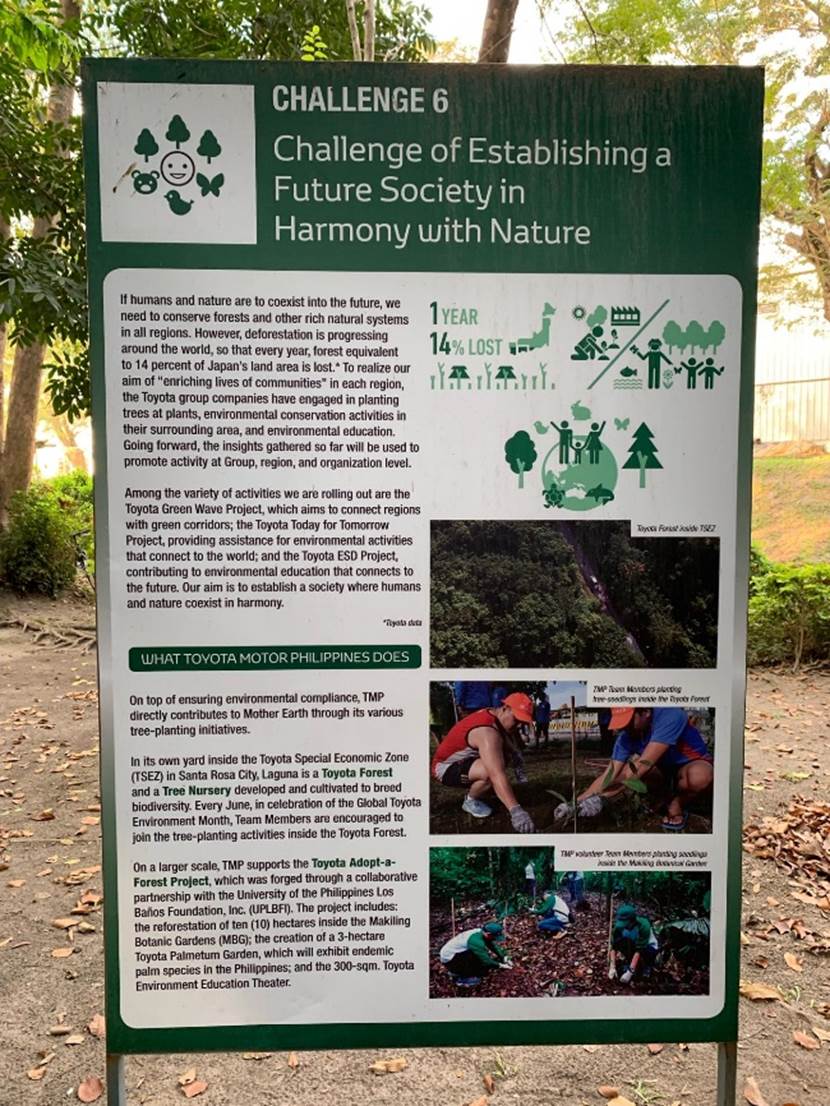 Rock Pigeon (Feral Pigeon) 15
Red Collared-Dove 2
Zebra Dove 9
Gray-rumped Swiftlet 45
Common Sandpiper 1
Little Egret 2
Black-crowned Night-Heron 1
Brown-breasted Kingfisher 1
Collared Kingfisher 11
Coppersmith Barbet 3
Philippine Woodpecker 5
Golden-bellied Gerygone 6
Pied Triller 3
Black-naped Oriole 5
White-breasted Woodswallow 7
Philippine Pied-Fantail 4
Brown Shrike 7
Large-billed Crow 13
Gray-backed Tailorbird 2
Striated Grassbird 2
Barn Swallow 1
Yellow-vented Bulbul 45
Lowland White-eye 25
Asian Glossy Starling 3
Philippine Magpie-Robin 1
Pied Bushchat 1 female
Olive-backed Sunbird 5
Scaly-breasted Munia 3
Eurasian Tree Sparrow 90
Gray Wagtail 6