by Vincent Alinan
It has been a little over a year since I started birdwatching, and it's just a few days before I mark my first year anniversary of joining the Wild Bird Club of the Philippines. A recent trip last February 16, 2020 to the UP Los Baños/Mt. Makiling area brought my life list to 99 species. The stage was set for the 100th bird on my life list, and it was interesting to see which species it was going to be. Here are some of the could-have-beens.
February 16, 2020 – Chinese Sparrowhawk
We saw this bird after I had ticked the White-browed Shama as my 99th life bird. But club members who know me well know that I don't count a bird as a lifer unless I see it properly. It was perched on a tree almost directly above me, and with its back turned to us and me barely seeing its head, it was not counted for me. As birding jargon goes, BVD. Better View Desired.
February 20, 2020 – A thermaling bird in Alabang
After I got a small annual bonus at work, I took a leave and went to Festival Mall, Alabang to buy some much-needed birding gear. My binoculars needed a more compact pouch, so I brought them along and went birding in the surrounding areas while I'm at it. I saw a bird soaring high up in the sky, most likely a thermaling raptor. My raptor silhouette ID skills are nil, my binoculars were still in my bag, and the bird disappeared beyond the buildings before I could take them out.
Java Sparrow
Java Sparrows have been seen in the same area, so they were also a candidate for my 100th. But none were seen that day.
Kamchatka Leaf Warbler
In the same area, I heard a raspy call and found the bird. It was one of the three Arctic Warbler split species where you need to hear the call/song for a decisive identification. I got a good look through my bins and took a few photos. As I took a video hoping to record its call, it went silent and flew away. While the call was quite fresh in my memory then, but comparing it to different recordings from the internet confused me and made the call fade away from my memory. Without any recording of my own as a basis, it was now impossible to ID. If it was the Kamchatka Leaf Warbler, it would've been my 100th as I already have the Arctic and Japanese Leaf Warblers on my list.
February 22, 2020 – To 100 Birds and Beyond
Upon hearing that another group of club members will be visiting the UP Los Baños/Mt. Makiling area, I decided to go back. The numerous amount of species seen here means that chances are high that I'm going to have my 100th here.
I scanned a tree that was quite far away, the same tree where I saw Philippine Cuckoo-Doves the previous week. I saw a medium-sized bird obstructed by branches with its back turned to the group. Instead of continuing to look at it, another bird in clearer view was moving close by, and it was a Red-crested Malkoha. Beautiful bird, but I've seen it before.
And then someone suddenly said there's a Scale-feathered Malkoha too. That's one that I haven't seen it before. I looked back to the previous bird I saw which was still partially obstructed. With no other bird nearby, I kept my eye on it hoping to get a better view. Seconds felt like minutes until it hopped to a more open branch and faced us albeit under the shadows of leaves. The overall size, shape, the grey head with the dark line on the middle, the white spots on the tail, the dark wings under the shade. It was indeed a Scale-feathered Malkoha beyond reasonable doubt. In fact, one glance at it in the open was all it took because it's such an unmistakable bird. "Boom, one hundred!" I exclaimed. I took my time looking at it through my bins until it turned its back on us again, and only then I pulled out my camera, staying for a while to take photos as the group went ahead of me.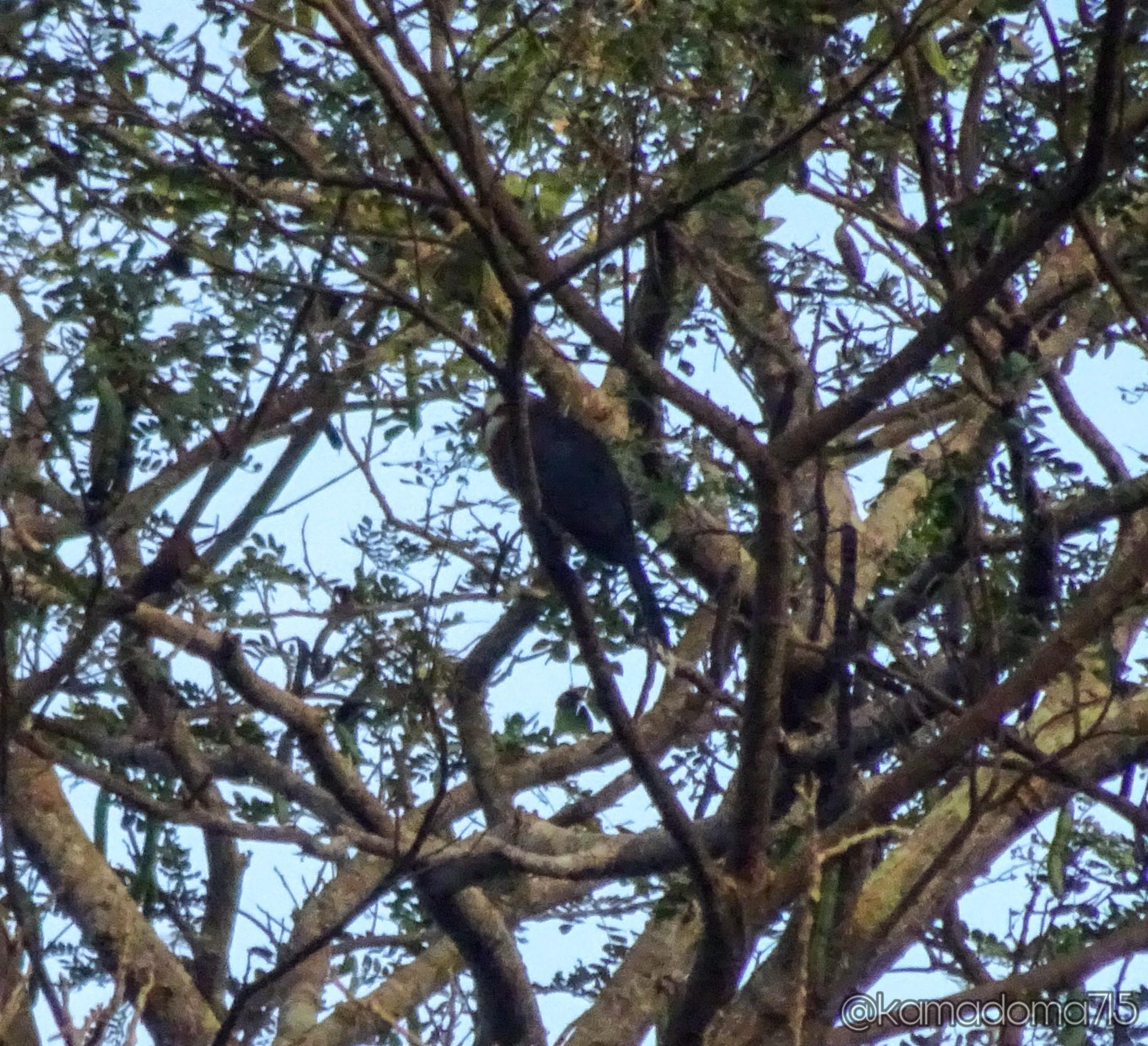 All I went home with was this bad photo but with fond memories of finally reaching the 100th mark. I also saw four other lifers that day, bringing my life list total to 104. I'm impressed that this much can already be seen by simple day trips from my home. The farthest I've been to was La Mesa Eco Park in the north and Mount Makiling to the south, plus one trip to Caylabne Bay Resort in Ternate, Cavite. Now I think I am ready to start birding in provinces where I haven't gone birding on yet.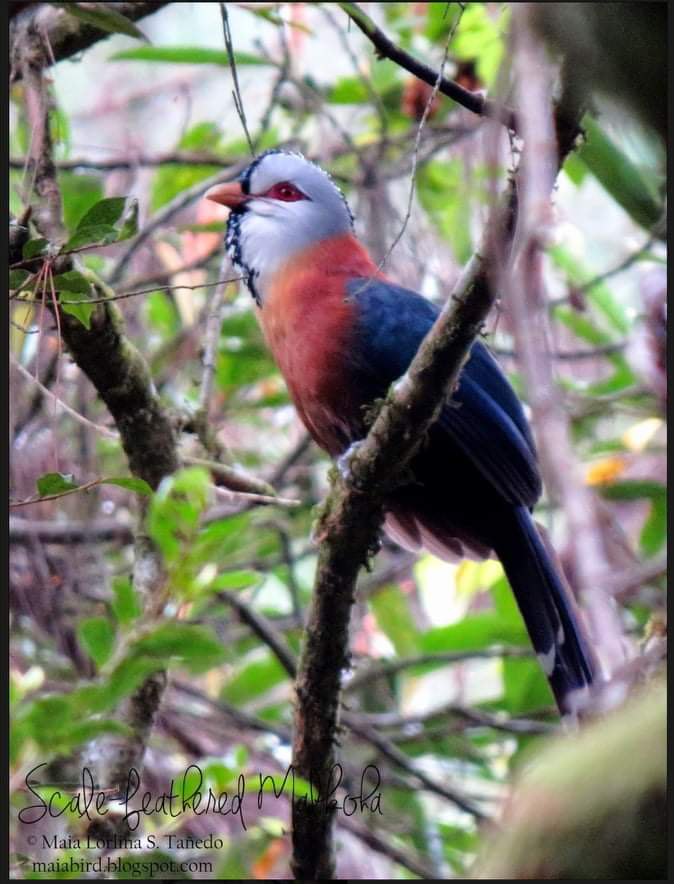 Having a beautiful endemic bird species like the Scale-feathered Malkoha for my 100th makes for a great story, but it is also a humbling story, knowing that one hundred birds is just about 14 percent of the total bird species in the Philippines. One hundred birds is just around 1 percent of the estimated 9,000-10,000 bird species worldwide.
I think "Go out and bird" is the best response to this. I look forward to the day I expand my horizons on bigger birdwatching trips despite the growing number of personal hurdles I need to g over. My gratitude goes out to everyone who had been there with me over the past year, and I hope to continue to have birding adventures with them. Thank you for reading this third installment of Newbie Notes, and please look forward to the next one.
But wait! There's more!
Here is a Peregrine Falcon. I saw it for the first time this February 25th. If I had stayed home for the weekend, this would've been my 100th life bird. But I couldn't stop myself from going birding during the weekend, so here it is sitting pretty at 105th.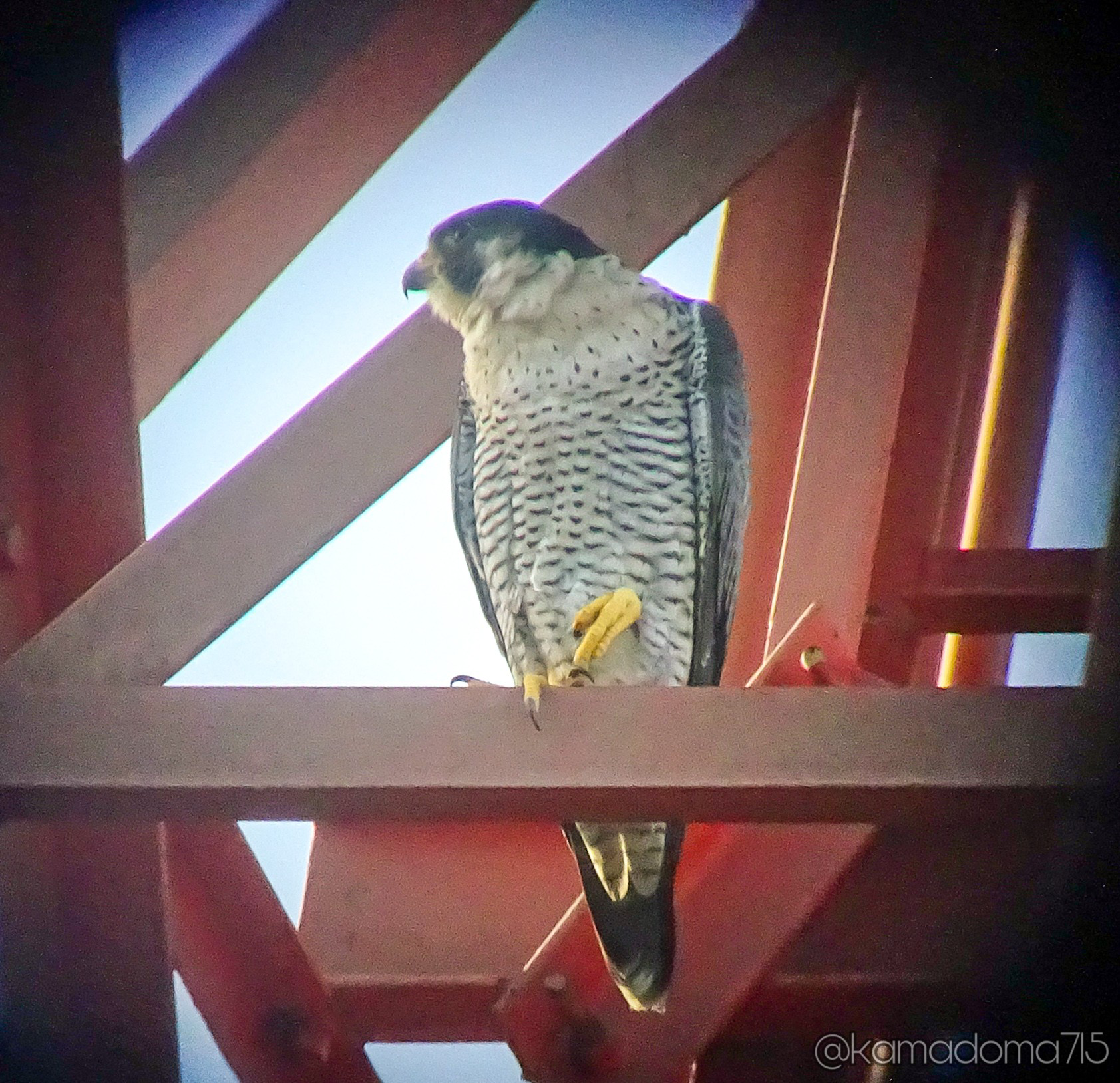 Also thanks to my spark bird, the Asian Glossy Starling, which I managed to get a good picture of recently!