By Camille King
As a photographer, my favorite subjects are my daughter and nephews. In addition, I love photographing celebrations, milestones, travel and the everyday. One of my goals as a photographer for 2020 was to learn street photography to add to my portfolio and widen the genres I photograph. The plan was to do this during travel but Covid happened.
The Philippine Government implemented community quarantine/lockdown in March. Being home the whole day and every day, I noticed different bird species visiting my garden. I invested in a super telephoto in zoom lens in May. I never had plans of getting into wildlife photography nor did I have any interest in it. I am so glad I discovered it (but wish it was under better circumstances) and I am constantly amazed that there are more than Eurasian Tree Sparrows in Metro Manila.
I live in a community in Quezon City (Katipunan Area) that has a lot of trees which urban birds (residents and migrants) feed on, nest and take shelter in. Here are a few images of urban bird species that I photographed from my window and around my neighborhood.
A Yellow-vented Bulbul is a common urban bird.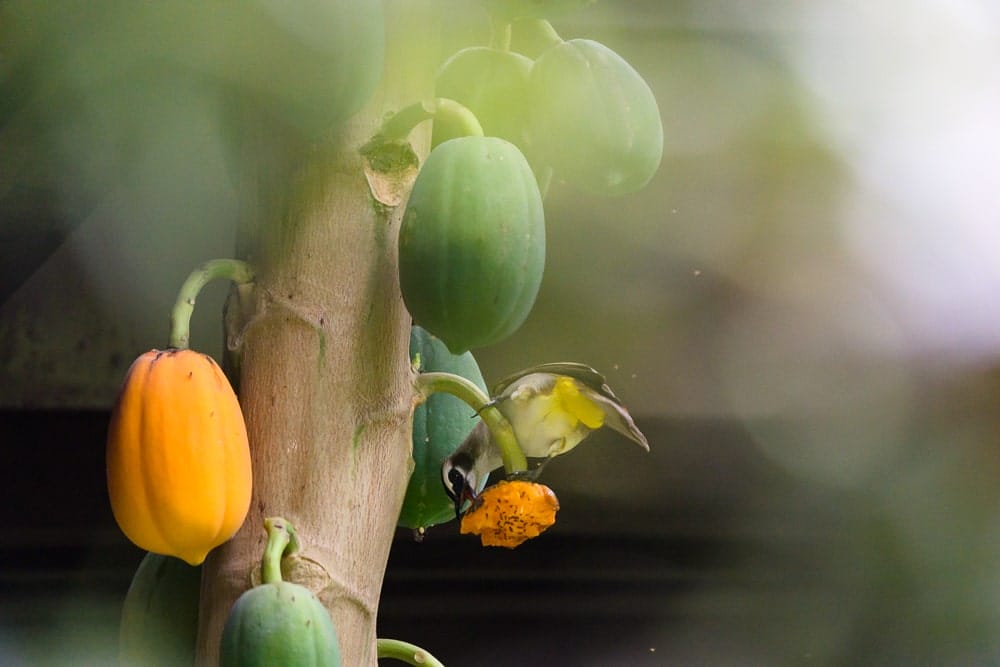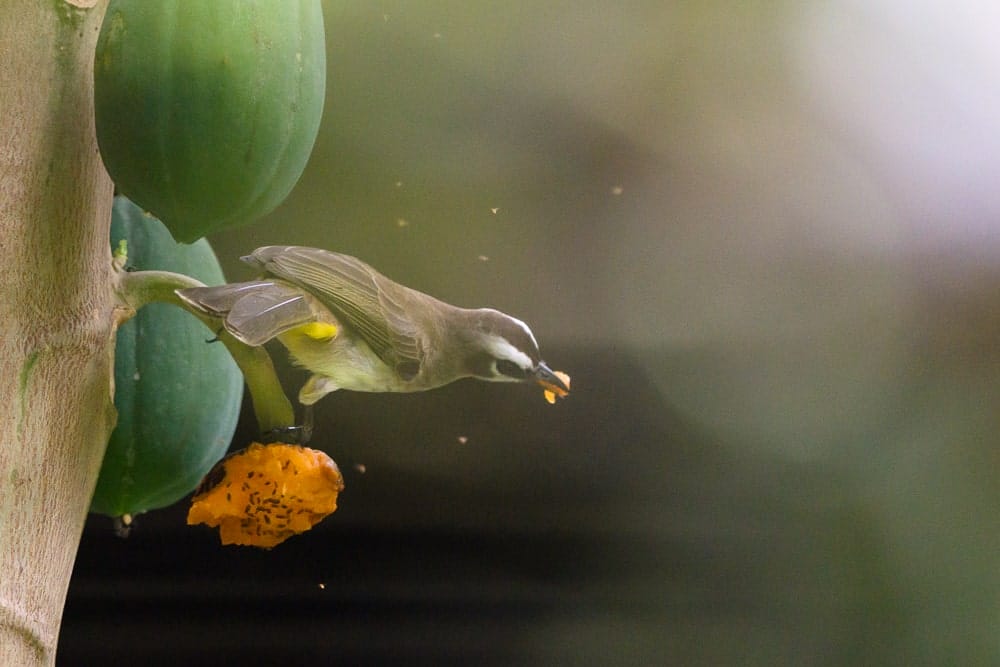 I was cooking lunch one morning when I noticed a Yellow-vented Bulbul enjoying a Papaya in the tree outside my window.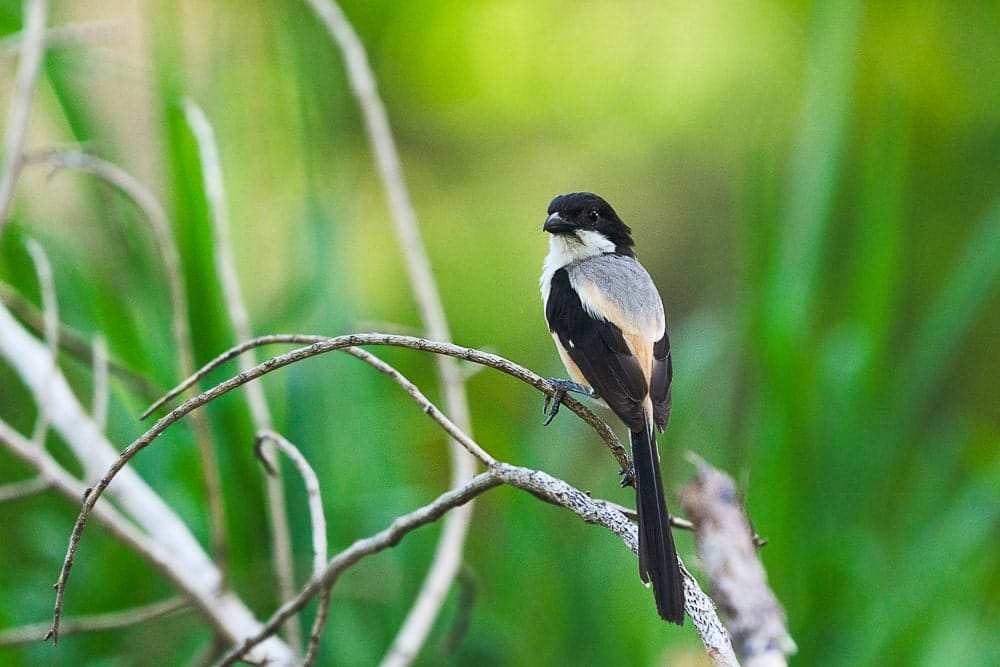 Walking around my neighborhood and in an empty lot, I spotted this Long-tailed Shrike perched on a branch.
The Olive-backed Sunbirds are regulars in my garden.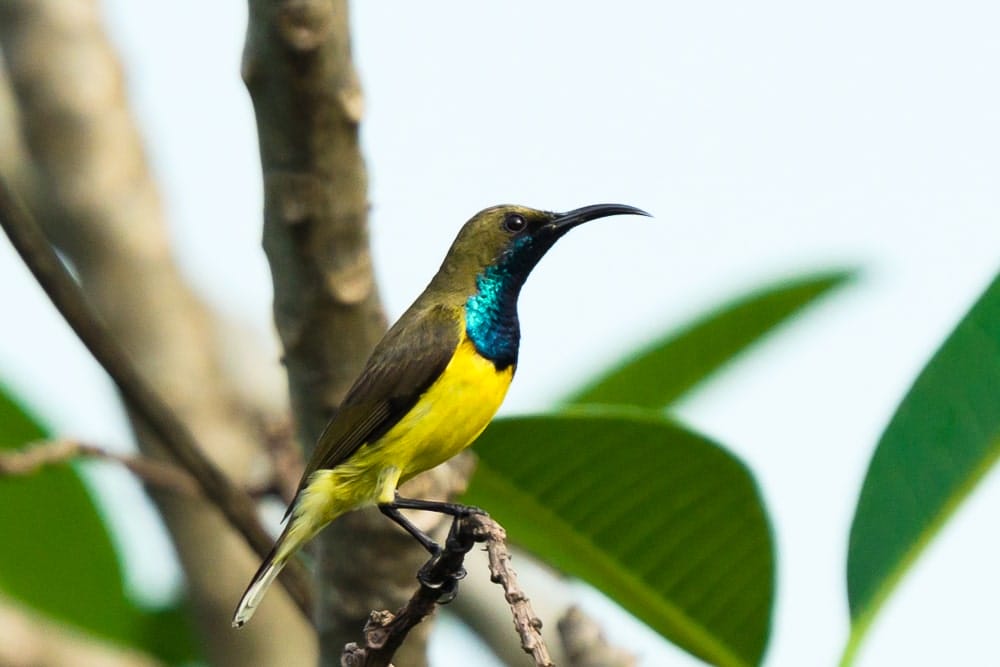 Olive-backed Sunbird (Male) on tree outside my window.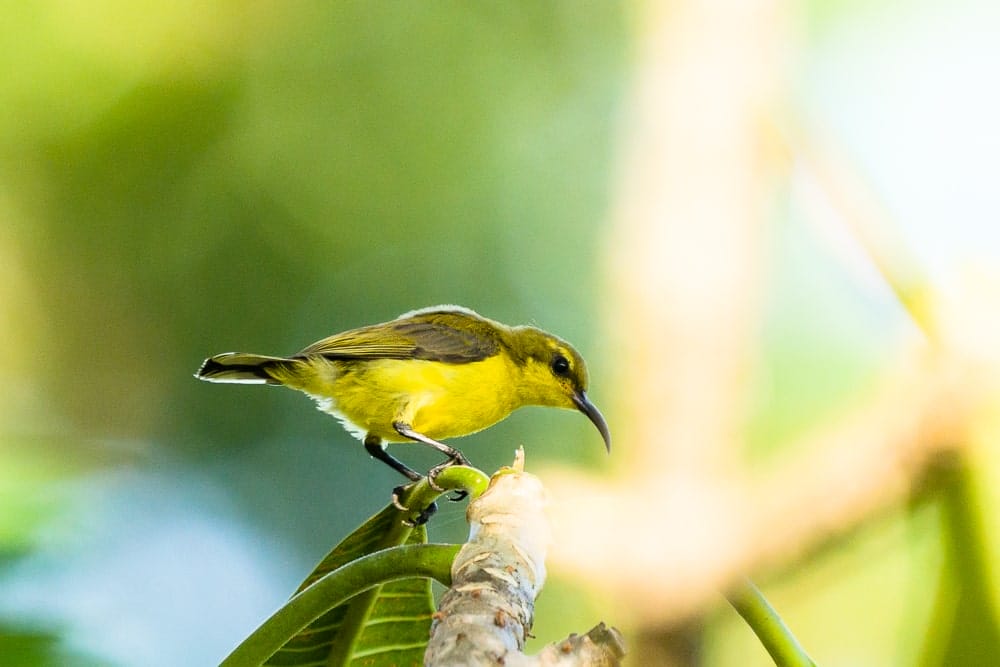 Olive-backed Sunbird (Female) on a tree in my garden.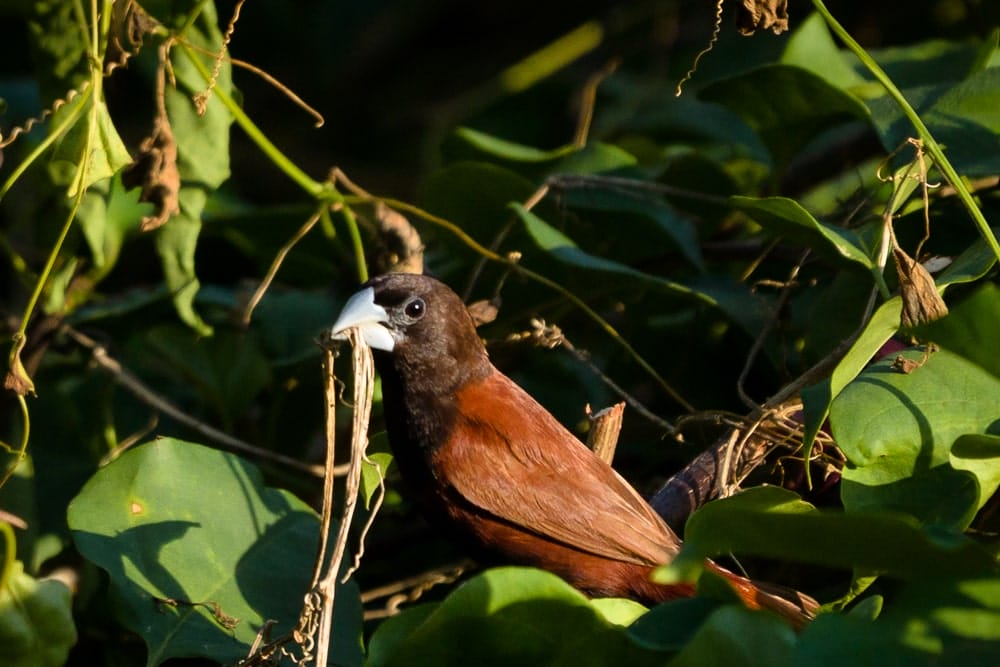 Chestnut Munia gathering branches and leaves in my garden possibly for a nest.
If I had to choose a favorite, it would be the Philippine Hanging Parrot due to its vibrant colors.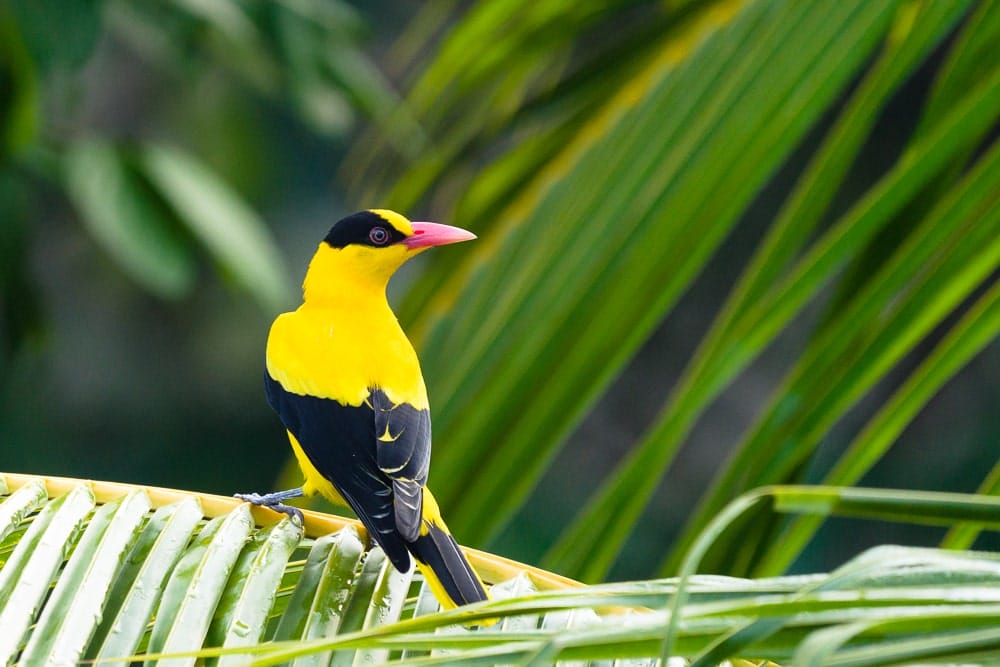 The Black-naped Oriole is another regular in my garden. It makes loud calls sometimes like screaming so I know when they are around.
The Collared Kingfisher is gorgeous with its iridescent blue hues. I spotted this on a utility wire. They aren't spooked by cars passing by.
One afternoon as I was looking outside my window, I was lucky to observe a Rusty-breasted Cuckoo on a tree outside my window. It was feeding on a caterpillar or itchy worm. I only saw it once.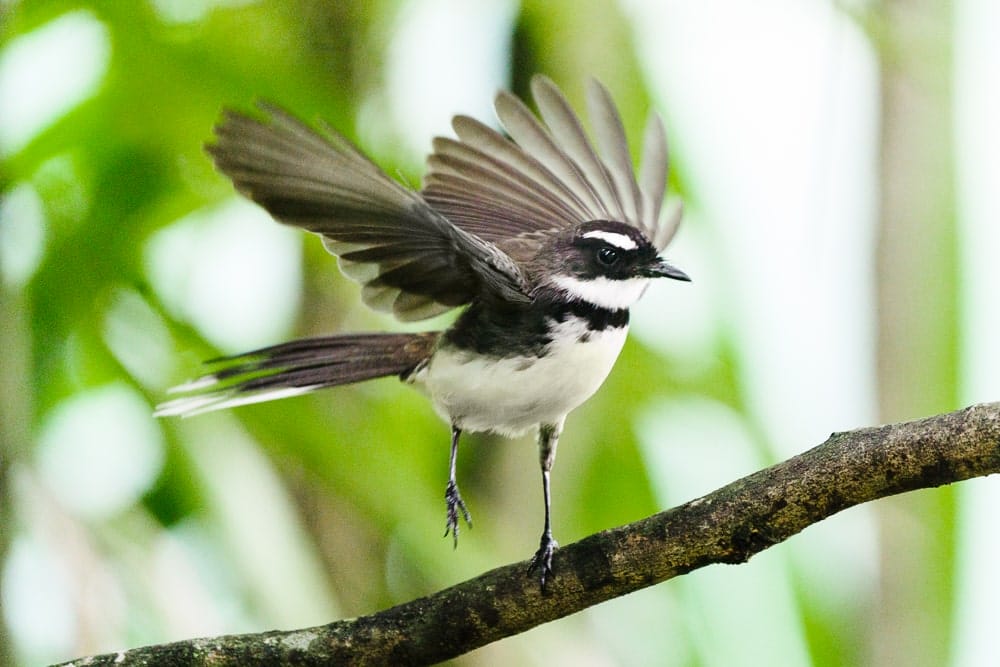 This Philippine Pied Fantail loves hanging out in the branch right outside my bedroom window. I photographed it as it was landing.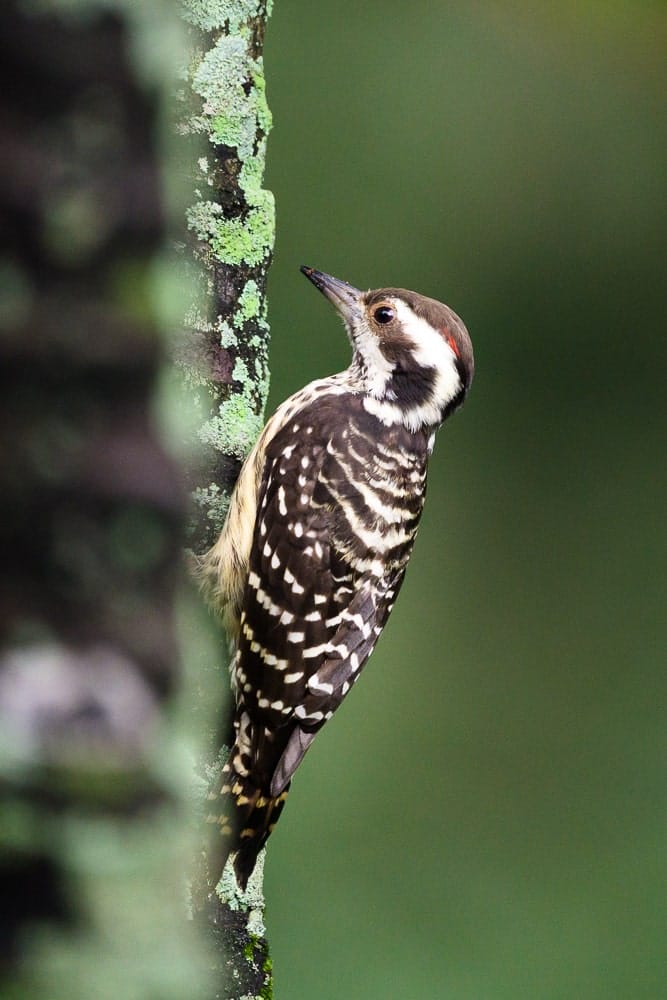 The Philippine Woodpecker loves feeding and pecking on the trees in my garden. Who knew there are Woodpeckers in the Philippines? At least, I didn't! This is my favorite image to date.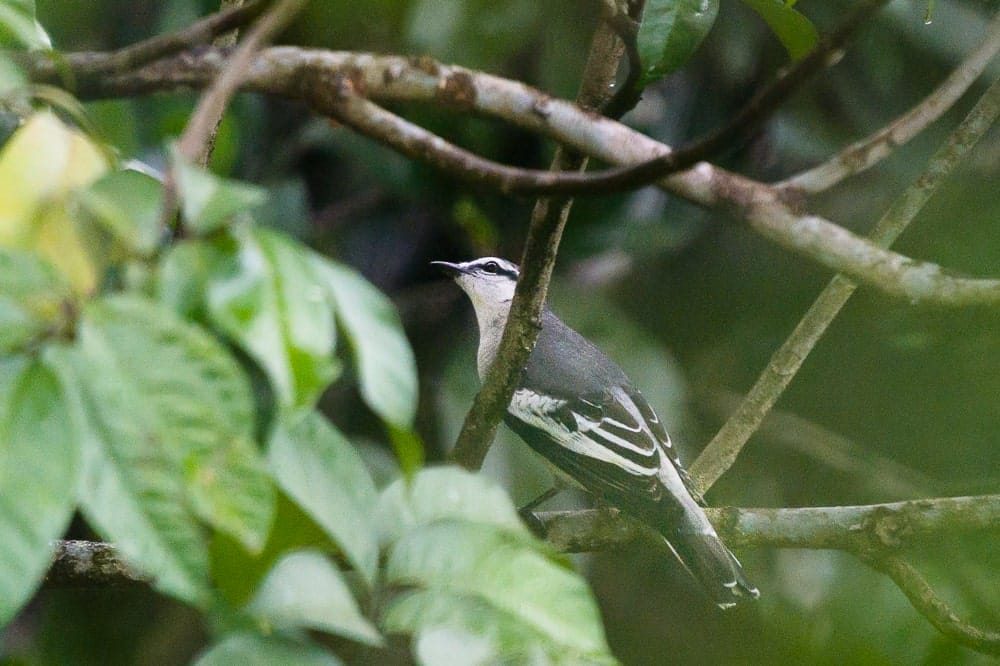 As I was looking outside my window, I saw movement in my neighbor's garden and spotted this Pied Triller. I don't see it very often so I was trilled! (hee!hee!)
My least favorite species are the birds with dominantly black plumage as I prefer colorful species.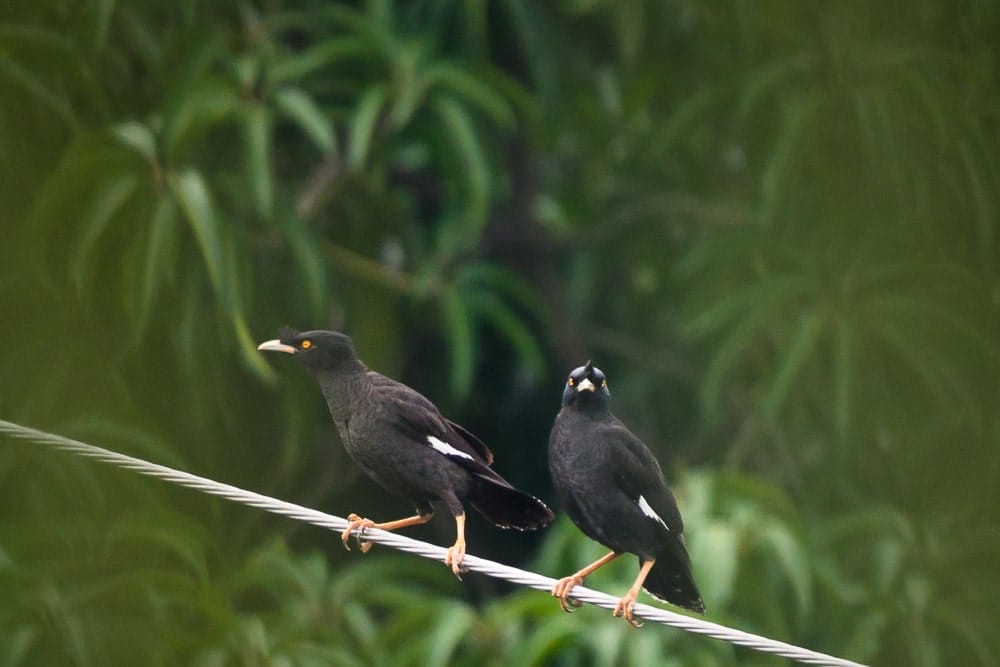 I must admit these Crested Mynas are quite good-looking despite the dark plumage.
If you got to reading this far, thank you! There are still other species I photographed just within my community but will stop here because I could go on and on. I never planned on getting into this genre but I am now hooked! I look forward to travelling locally and internationally to photograph other species. Then by sharing my images with others, I hope to spark in them an interest in birds too.