By Bayani Barcenas
How can I sum up the last few months? Trying times for birders I should say, as we are unable to enjoy the outdoors like we are used to. If every tragedy – a lockdown and a pandemic – has a silver lining, it is the opportunity for looking at things more domestically.
In the November 2019 issue of eBON, I wrote about my local birding experience in San Pedro, Laguna. That article would serve as an overture to what I am going to tell you about something that I was already practicing without even realizing it: patch birding.
I got into the concept of patch birding pretty much accidental. Ever since I have taken active interest in birds, both migratory and residential populations, I joined birdwatching trips as much as I can. But there are days that I need to take it slow, or wait it out, and just go back to the basics with a local focus.
Patch birding is when one birdwatches regularly a local area, a birder that can call his or her won "patch." There are only two natural patches within range that meet my requirements and one of them is close enough, but because it is sits right next to a large settlement, I was not sure if it was worth bothering with. But I guess it was that decision to sharpen basic birding skills that lead me to patch birding. It wasn't forced; the connection with the place just developed naturally.
My patch is only a short distance from my house, so over the months I have visited it often, popping in for an hour twice on weekends and followed the same route each time. It is basically a grassland and a freshwater wetland. To the ordinary folks, this is a "wasteland," subject to conversion for settlement or agriculture to be considered useful. It is at the western edge of the lake, the shallow freshwater Laguna de Bay. The lakeshore ecosystem has got native (and invasive!) vegetation along the shore, aquatic plants that provide food and shelter for a variety of birds.
If birdwatching in general taught me the simple principle of "look and you will see," patch birding taught me to look and see closely. At first glance, my current patch appears to be ordinary. But I have been amazed by the variety of birds I have found there. I am beginning to see and understand the vegetation structure and plant species. The grasses and beds of reeds beside the lake are mature, providing me with my first moorhens and crakes. Then the rails, warblers, grassbirds, munias, shrikes and cisticolas, became a common thing. And soon other birds followed: egrets, herons, bitterns, stilts and terns. There then followed an immense period of seeing nothing new at all.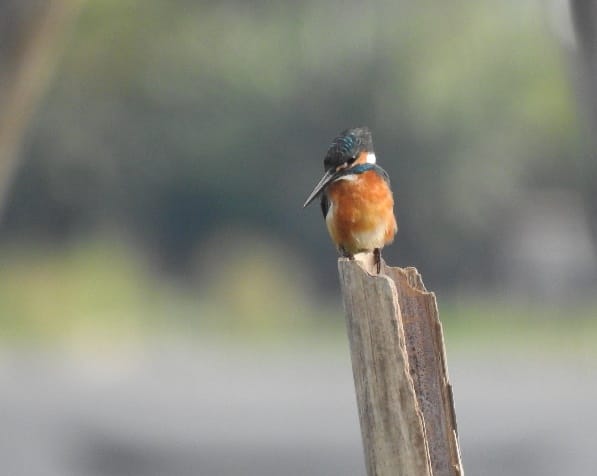 Five years ago, I sighted an Osprey once and assumed it was just passing by. Soon it became clear that it wasn't a one-time sighting, as proven by the recent encounters. This raptor is obvious to me now and within scanning distance of the patch, I see 2 of them already. The Common Kingfisher's appearances became consistent. Soon I realized that it wasn't only the birds' presence that mattered, it was also my regular visits as an observer that matter. Starting this year, the patch revealed "newcomers" like the Plaintive Cuckoo and Gray Heron.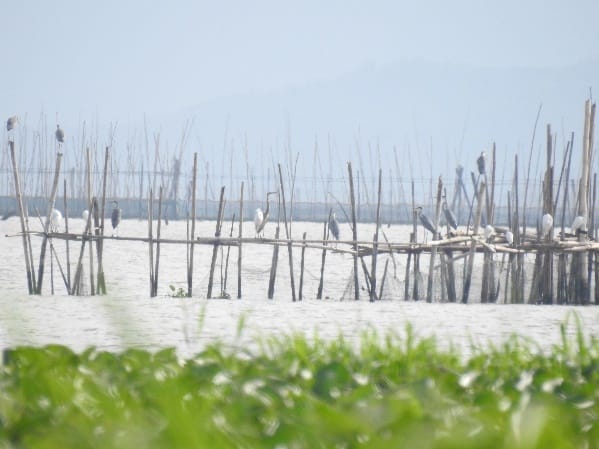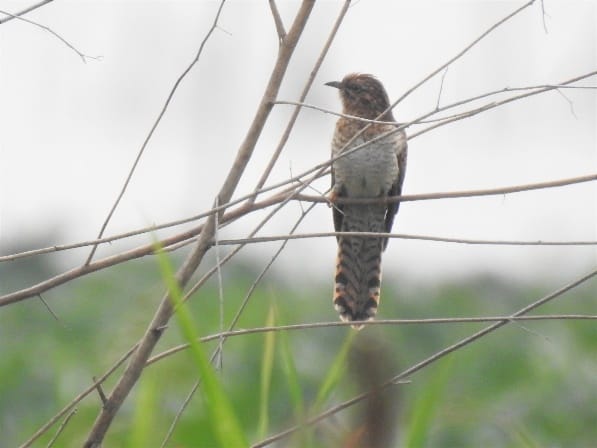 Patch birding is becoming a training ground to improve my birding skills too. Over time, those little lessons add up to make a really big difference, in skills and confidence. After an expert suggested to be on the lookout for a migrant bird, it became a mini-project for me: study its recorded call online to separate it from the other warblers. Soon enough, I recognized the sound in the field and determined that bushy corners are haven for the Middendorff's Grasshopper-warbler. I have also ascertained a reedy section is a home to an Australasian Grass Owl, and a patch of overgrown water hyacinth that's a home to the Philippine Swamphen and a pair of secretive Greater Painted-snipe.
The lockdown was anti-climactic just as the number of new sightings has been increasing. Just before the ECQ, the Siberian Rubythroat made a notable appearance. Almost immediately, I was able to put the Wood Sandpiper, Marsh Sandpiper, Little Ringed Plover, Kentish Plover, Pacific Golden Plover, and Long-toed Stint on my overall patch list. It proved that an overwhelming variety of birds could be seen on this area.
For variety, I expanded north and adopted similar patches; there are now three contiguous patches along the coast. My aim is to gather data for a long-term avian wildlife survey at these sites. The river and the lake are very rich places that have great feeding opportunities for birds, so who knows what surprises await. Since the northeast winds traded for the easterlies, there hasn't been rain, so the flow of the river has been reduced considerably, revealing sand bars and shallow mudflats as it joins the lake. I guess March and April would be good months to wait there for some migrants re-fueling before their long journey home.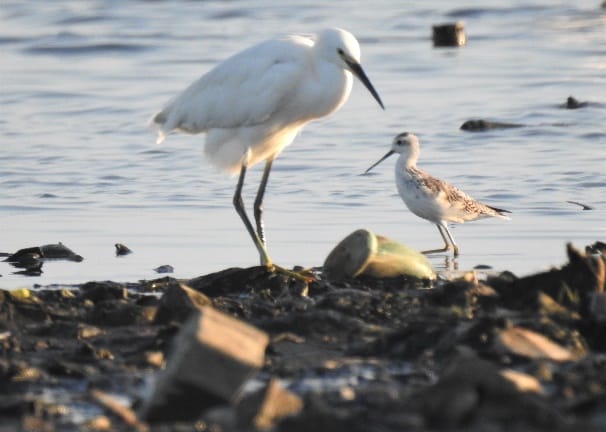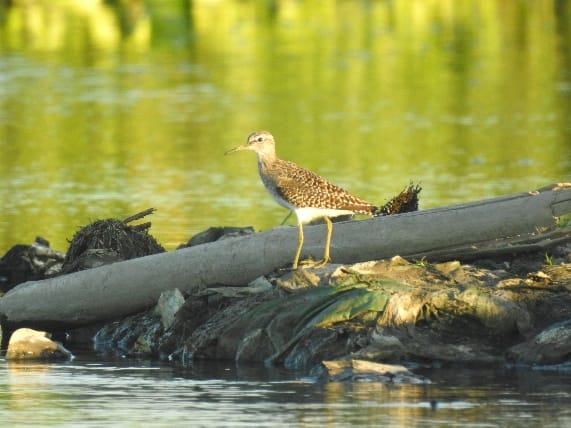 To shake things up I decided to become a local "expert" about the birds in this type of habitat. Patch birding will offer opportunities to become adept at bird identification, starting with the most common ones. Grass and expansive reed beds are especially buzzy for warblers and waterhens. But the appearance of a Snipe and an Eastern Yellow Wagtail spiced up the patch. It will be good to observe some more of the regulars, while keeping an eye for the rare or unusual in this wetland community.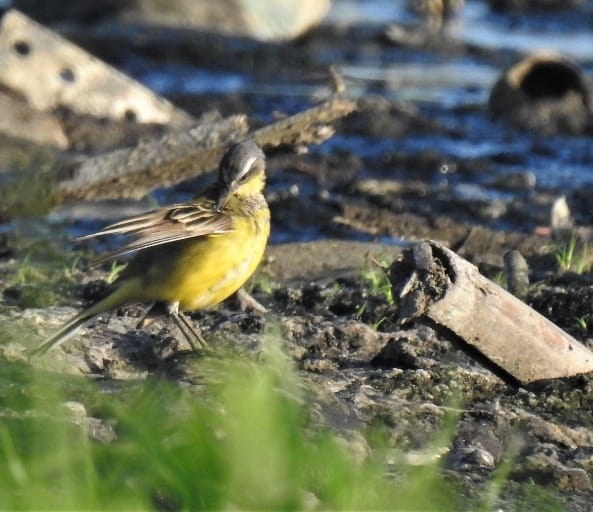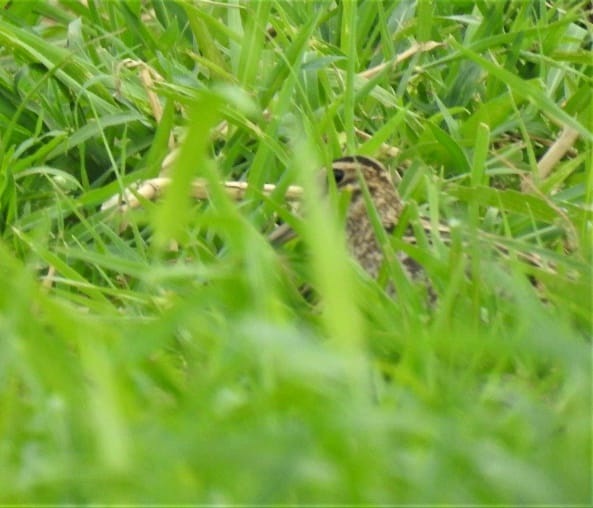 While soils there are saturated most of the year, the patch is located near human settlements which makes them most vulnerable. I have seen this type of wetland as habitat in transition. Feral cats prowl this area. After Taal Volcano erupted in January, someone brought the horses, carabaos and cows to graze there. The roosting area of about a hundred Chestnut Munia disappeared straightaway. I am sure other birds that roost there have been disturbed significantly. I shared the space as well to non-birders, the traditional resource users of the lake.
Every time I go out patch birding, I learn little bit more. I begin to recognize the common birds in my patch with relative ease. I can observe and take pictures of the birds in their natural environment without disturbing them in any way. In the pre-COVID19 days, I look forward to visiting my patch every weekend. If you ask me, I think the first place I will visit is my patch as soon as the quarantine is over.
Patch birding may not be common among Filipino birders, but given the benefits, it can be a unique experience for each person. There is the excitement of a "treasure hunt": what is out there? what will I find in the patch today? Finding birds in my patch is an experience from the obvious (large birds like egrets standing in the open), to difficult (warblers in swaying leaves), to nearly impossible (secretive rails deep in dense reeds).
So, I hope you are sold on patch birding. Simply identify an area close to your home and start watching it regularly. I guarantee your patch will become your little slice of heaven.