By Cristina A. Montes
One of the newest initiatives of WBCP is Nature Haikus Tuesday. The mechanics is simple: members are encouraged every Tuesday to compose haiku and post them every Tuesday both on their own Facebook walls and in the Facebook group created for the purpose.
Haiku is a Japanese form of poetry consisting of three lines of 17 syllables — the first line containing 5 syllables, the second line 7, and the last one 5. It usually focuses on a single image from nature. Modern haiku writers sometimes do not strictly follow the 5-7-5 syllable scheme, especially since it is particularly suited to the Japanese language, but many of the WBCP haiku poets enjoy the challenge of expressing themselves in within the constraints of the 5-7-5 syllable scheme.
Most add photographs to accompany their haiku, thus showcasing their photographic talents as well. The results are stunning.
Some of the haiku celebrate the joy of birdwatching that all birders share, such as this work by JayJay Sta. Ana: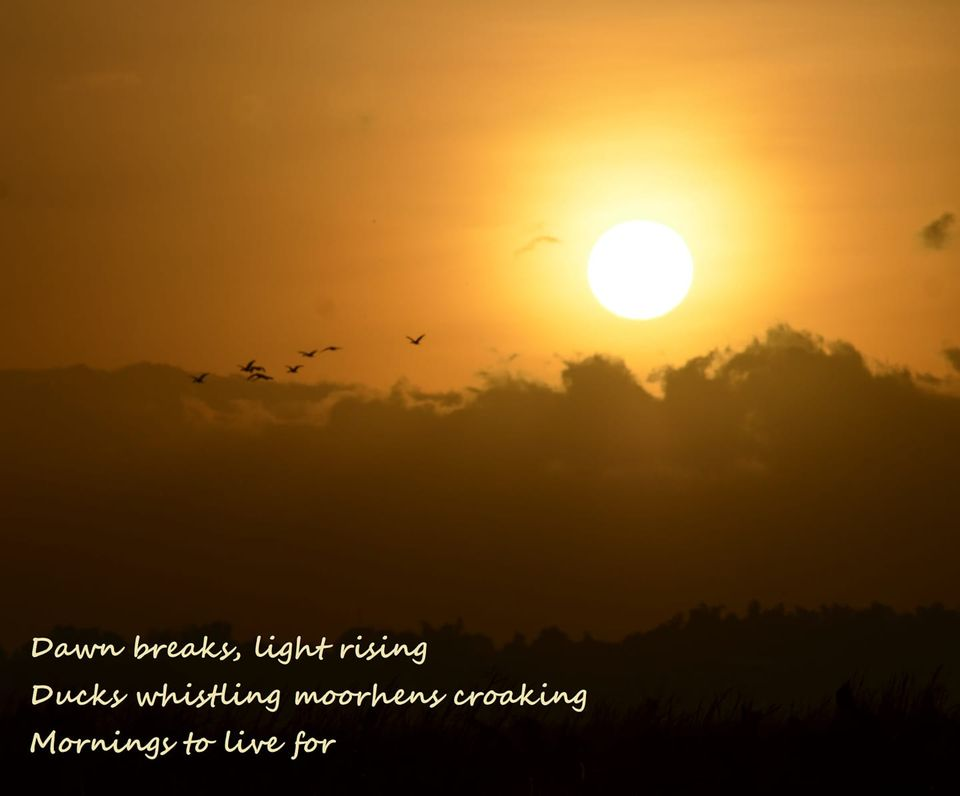 Or this work by Jon Villasper:
"Drab, dirty city
Trees come sporadically
Wait! That's a barbet!"
Other works are observation records in verse, ranging from whimsical, humorous, witty, and poignant. An example is this verse by Ronet Santos, accompanied by photo of terns and plovers together on a sandbar:
"Magkakasama
Magkaibang pamilya
Aba'y masaya!"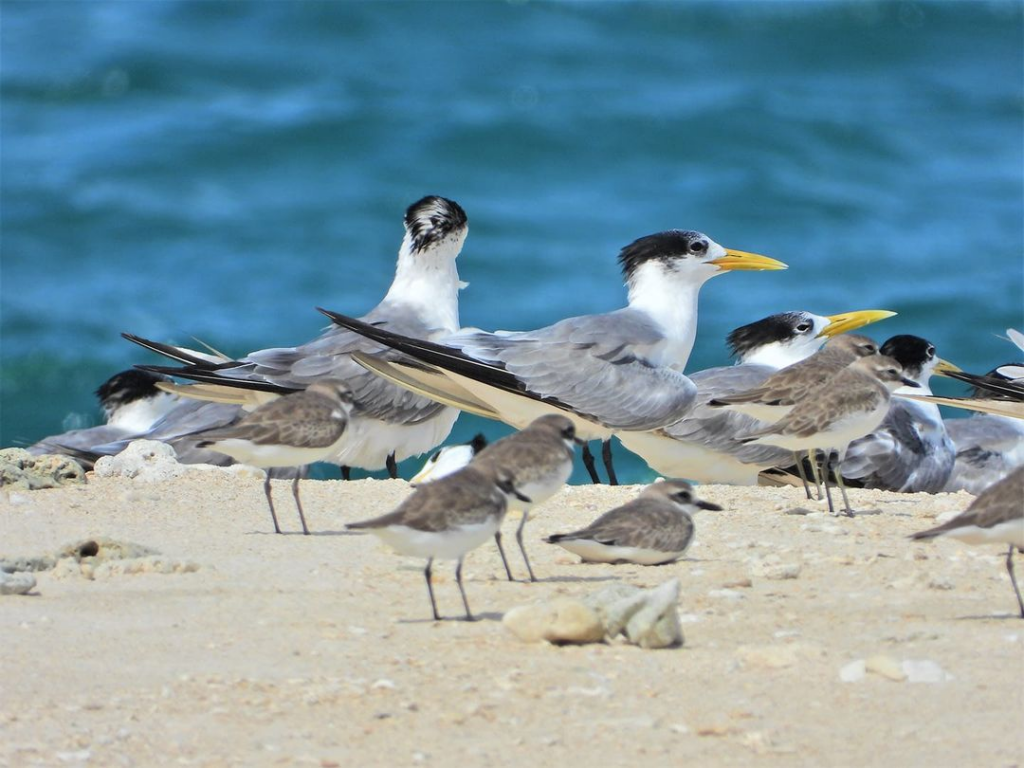 Or this verse by the same poet about a gray-tailed tattler:
"Bigayan tayo
Ang sandbar ay sa inyo
Sa balsa ako."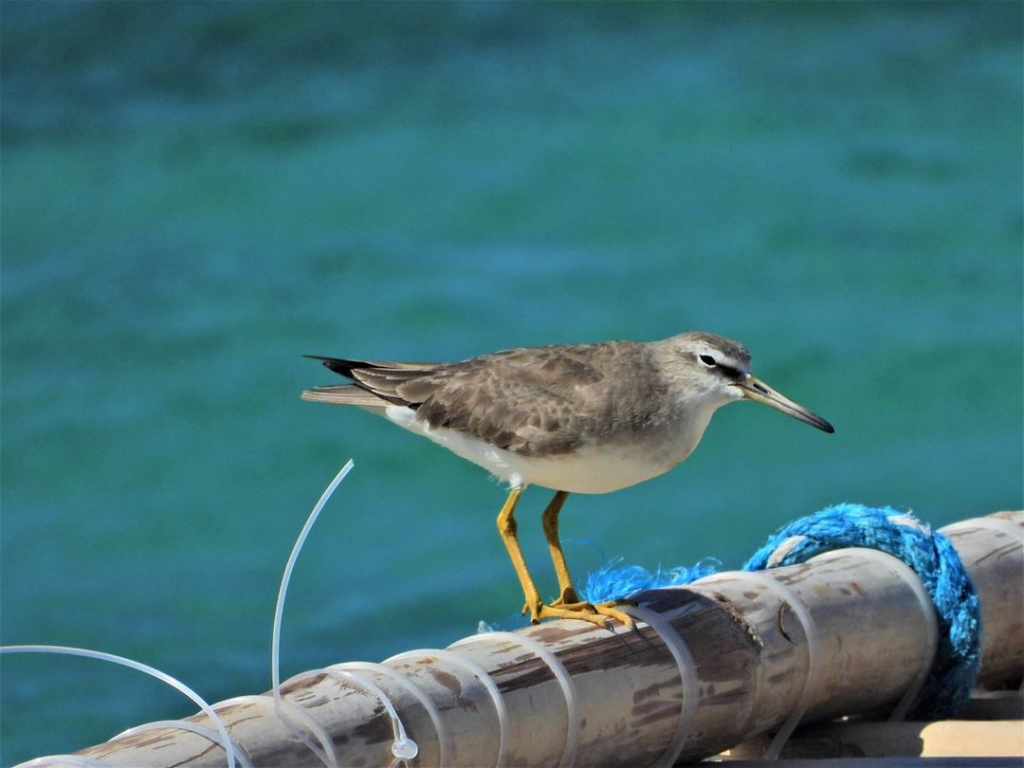 Some of the haiku, beautifully and poignantly capture the fleetingness of nature in a manner reminiscent of the haiku master Matsuo Basho. An example is this piece by Art Ty Kho: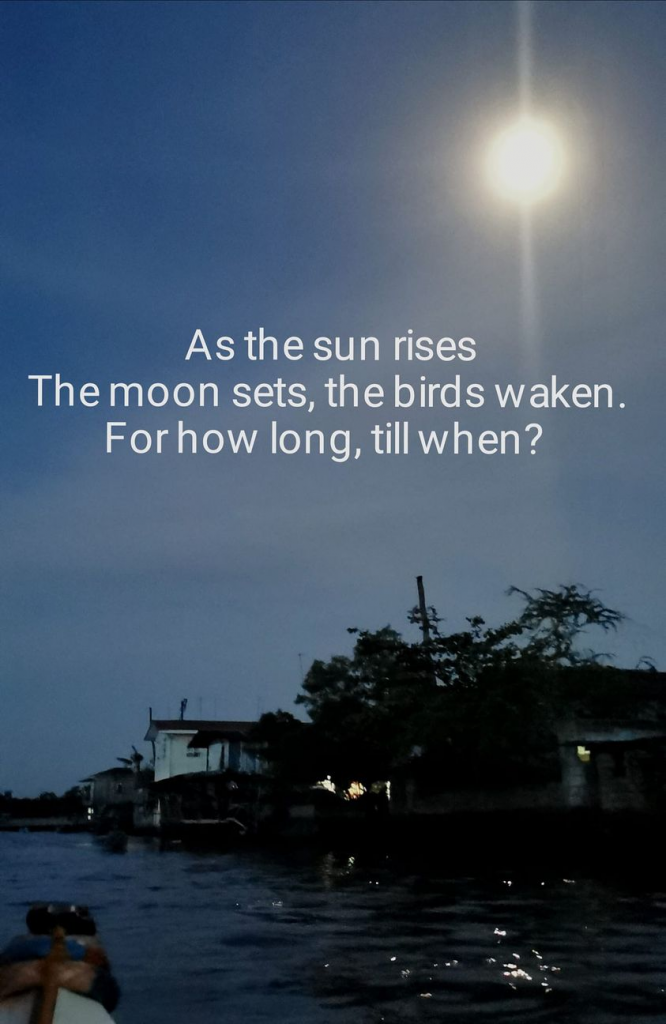 Some haiku make powerful statements on the need to preserve the environment and respect nature, such as this work by Gwendolyn So: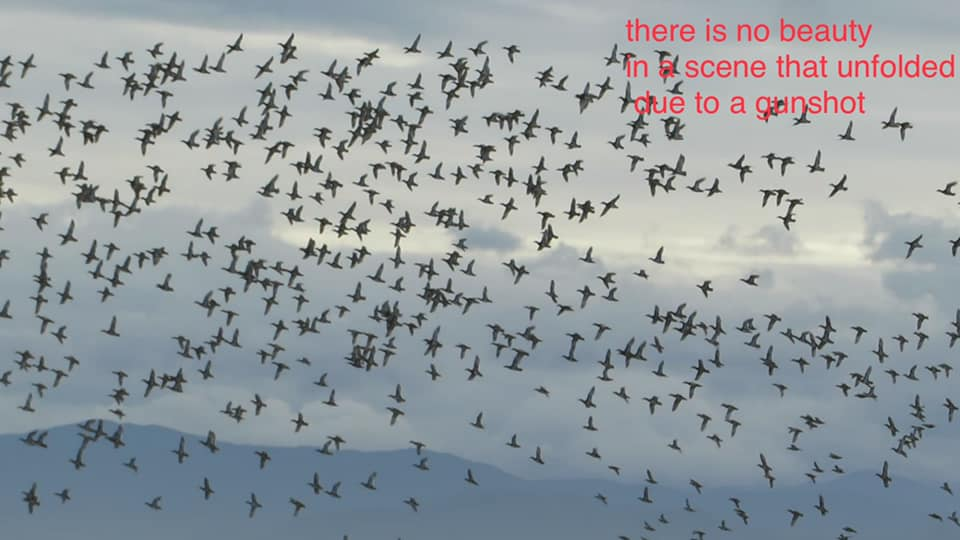 These are just a few of the many poetic gems from the Nature Haikus Tuesday Facebook group.
Haiku – and other poetic forms for that matter – is a creative way to immortalize precious birding memories, spread awareness of our responsibility towards nature, or simply to record our observations beyond what bird counts can capture. For those who want to give it a try, birder-poets of all levels are welcome.