By Gabbi Reyes
The month of hearts has just flown by and, even in the midst of a pandemic, we have found ways to enjoy the things we are passionate about with the people we love most. In this issue, we take a look at a couple who discovered their love for birding over a decade ago and have never stopped since then.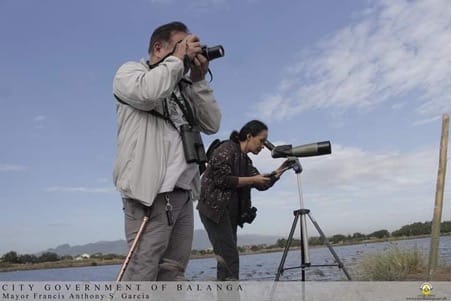 Art and Riza have been birding together since 2004 after their family was invited to a club trip at the American Cemetery. From then on, they would continue their love affair with birds by each other's side. Art is a lawyer while Riza is a stay-at-home wife and mom, both are dedicated parents. Being the family-oriented people that they are, they fondly call each other "Mommy" and "Daddy". These two kindred spirits met at a church in Manila with Riza originally hailing from Cavite while Art was raised in Surigao del Sur.
When they're not birding, they enjoy going on joy rides and eating together. Riza's favorite bird is the Colasisi or Philippine Hanging Parrot and Art's is the Philippine Duck. Their favorite birding destination is UP.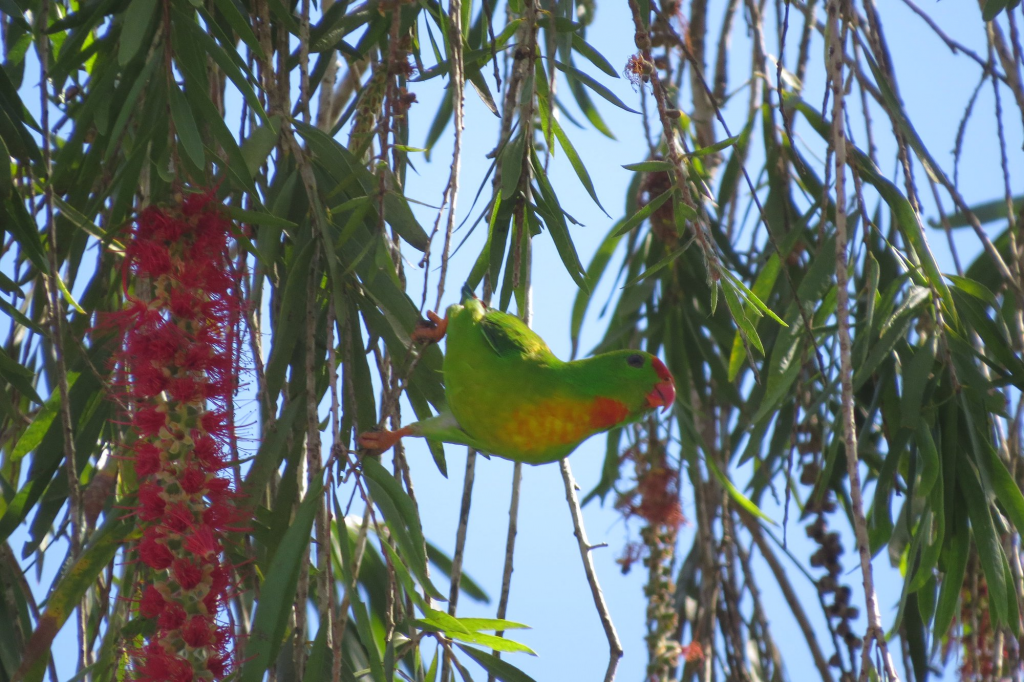 Q&A with Riza and Art
What is your most memorable birding experience together?
R+A: "When Riza chanced upon a snared Phil. Duck on a hilltop in Mindoro, which she had to first show to Art before releasing, or risk being hated by him forever."
What was the most challenging birding experience you've had together?
R+A: "Tanza, Navotas, because of the mud and the heat."
What is the one bird on your bucket list that you need to see together?
R+A: "Philippine eagle, and birds of Tubbataha"
Why that bird?
R+A: "Rare and grand."
Any practical packing tips for those preparing for a trip with their lifelong birding buddies?
R+A: "Keep your camera batteries charged."
What is the most important thing you learned from birding together?
R+A: "Birding together is keeping together."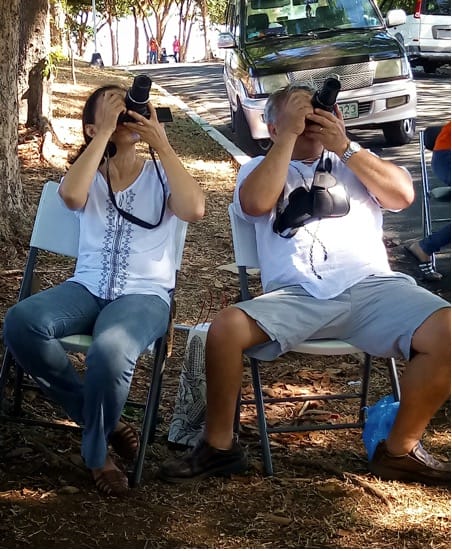 If "birding together means keeping together", for Riza and Art, then perhaps we all need to birdwatch with each other more often to stay connected and united. A big thank you to Riza and Art for sharing your insights and experiences!