By Mike Lu
Thank you to the following contributors for the write-ups and photographs: Bayani Barcenas, Mads Bajarias, Linda Gocon, Adrian and Trinket Constantino, Ravi Iyengar, Nathalie Magay, Riza Melicor, Jasmin Meren, Gwen So, Mark Villa.
February 1 – Club in the News
The Business Mirror, the Philippine Star, Sun Star Manila, and GMA Network featured the news on the alarming decline of water birds of Manila Bay based on the results of the 2021 Asian Waterbird Census in January. The link to the Business Mirror news can be accessed here: 2021 Waterbird Census in Manila Bay shows 20% decline over two years | BusinessMirror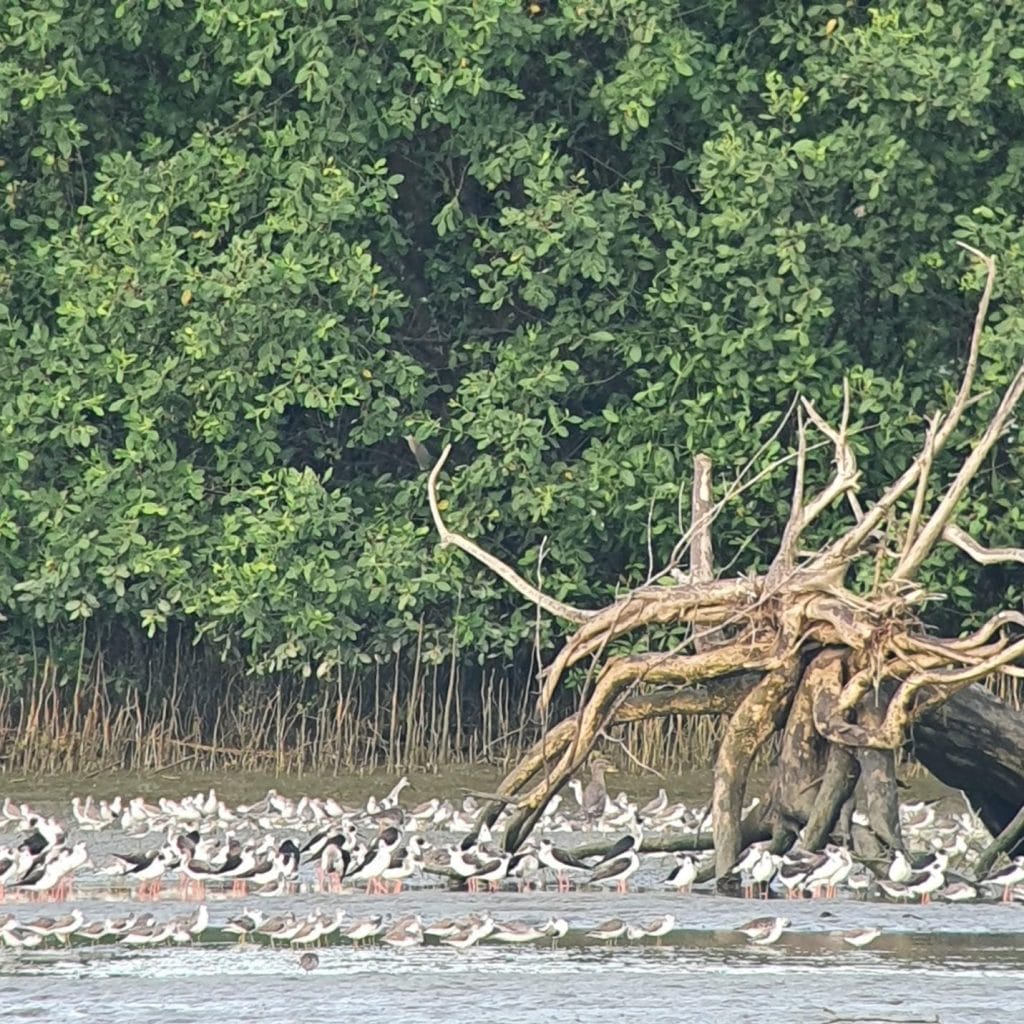 February 2 – World Wetland Day at Lake Canarem in Victoria (Tarlac)
In celebration of World Wetlands Day, the Club represented by Mike Lu, Tinggay Cinco, Jops Josef, Adrian Constantino, Trinket Constantino and Jenny Ramos led a guided birdwatching activity for selected representatives from the Victoria municipal government led by Mayor Christian Yap as well as representatives from the Tarlac Provincial Tourism office. 51 species of birds were seen that day including the resident flock of Wandering Whistling Ducks.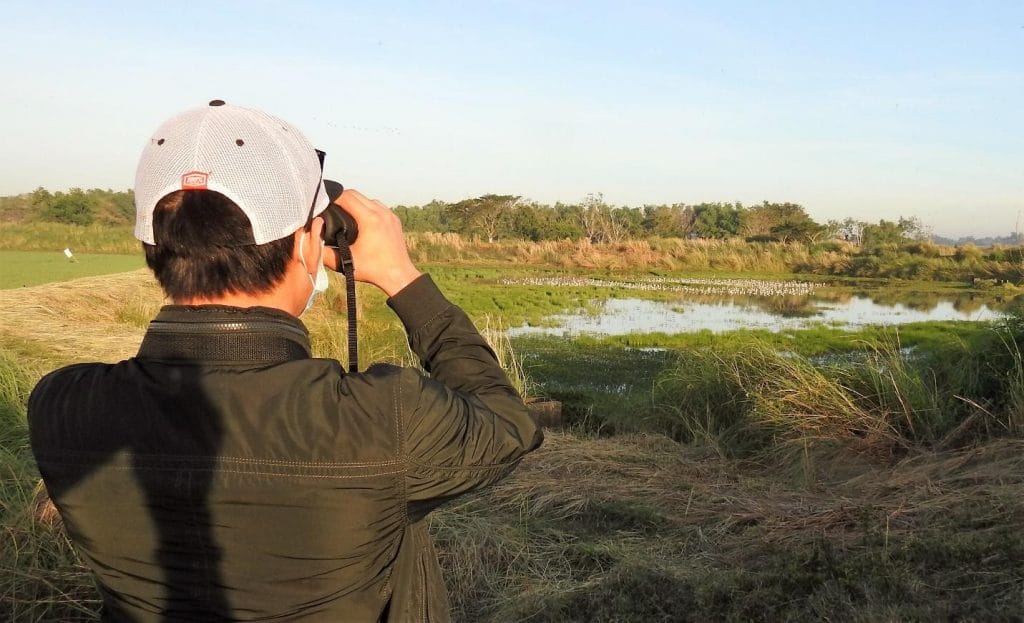 February 6 – Club trip to Masungi Georeserve
The Masungi Georeserve in Baras (Rizal) is a conservation area known for its limestone formations. In previous years, the reserve management have invited club members to monitor the avifauna of the site on quarterly intervals. On the trip, members recorded 22 Luzon forest species such as Red Junglefowl, Black-chinned Fruit-Dove, Luzon Hornbill and Indigo-banded Kingfisher.
February 13 – Kapihan: Birding in Samar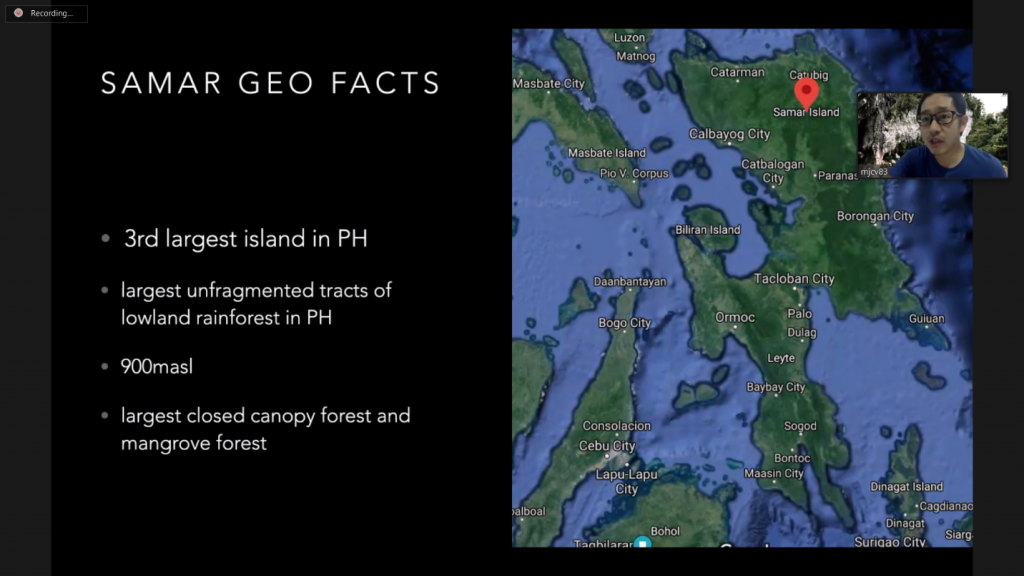 Samar Island is the third largest island in the country but it remains one of the least birded places. Mark Villa opened his talk with the discovery of the Philippine Eagle by John Whitehead in Paranas (Samar) in 1896. He shared his birding experience in Samar while also recalling how fellow club member Ruth Francisco's birdwatching trip in Samar drew attention when she spotted a Philippine Eagle. Another club member, Krees Castaneda, who is from Samar also shared to us her birding adventures there.
February 20 – Cotton Pygmy Goose sighting
Last seen in 1979, two Cotton Pygmy Geese showed up at the wetlands behind the Total Gas station along the North Luzon Expressway (NLEX). The wetlands had already garnered attention amongst birdwatchers due to the number of birds seen in the area in recent months (perhaps due to the draining of the fields in other sites in preparation for cultivation). For the next few weeks, birdwatchers and photographers trooped to the site however bird hunters also showed up to shoot the birds. The fishpond management in the gas station is coordinating with local DENR and police to apprehend the recreational bird hunters.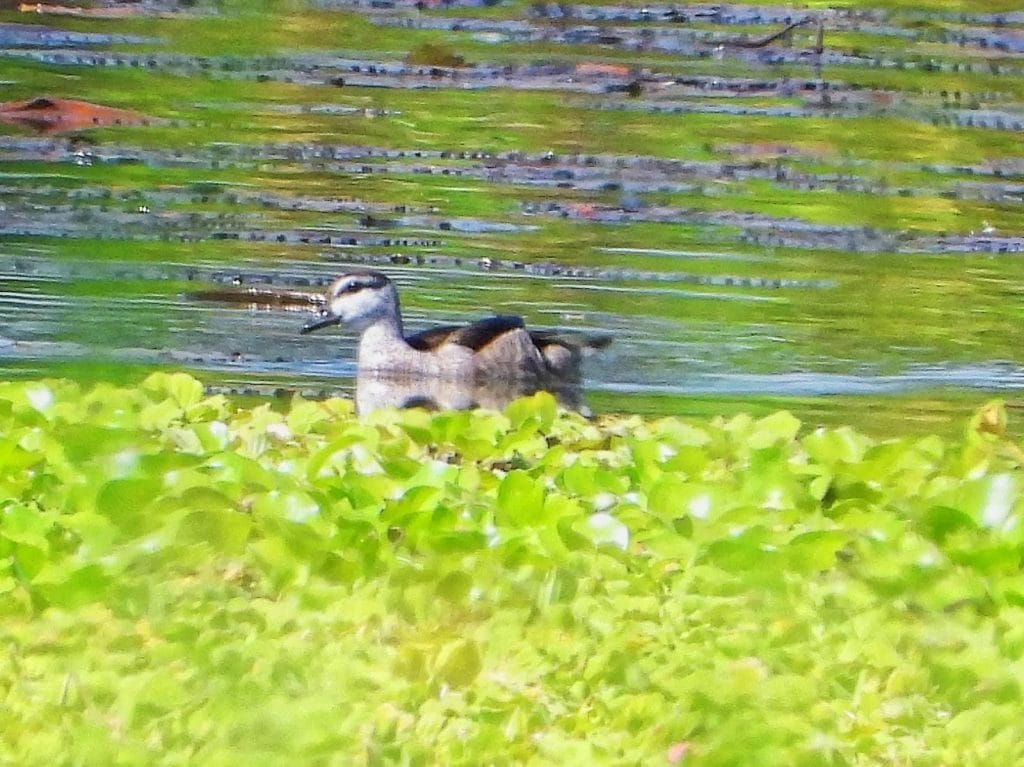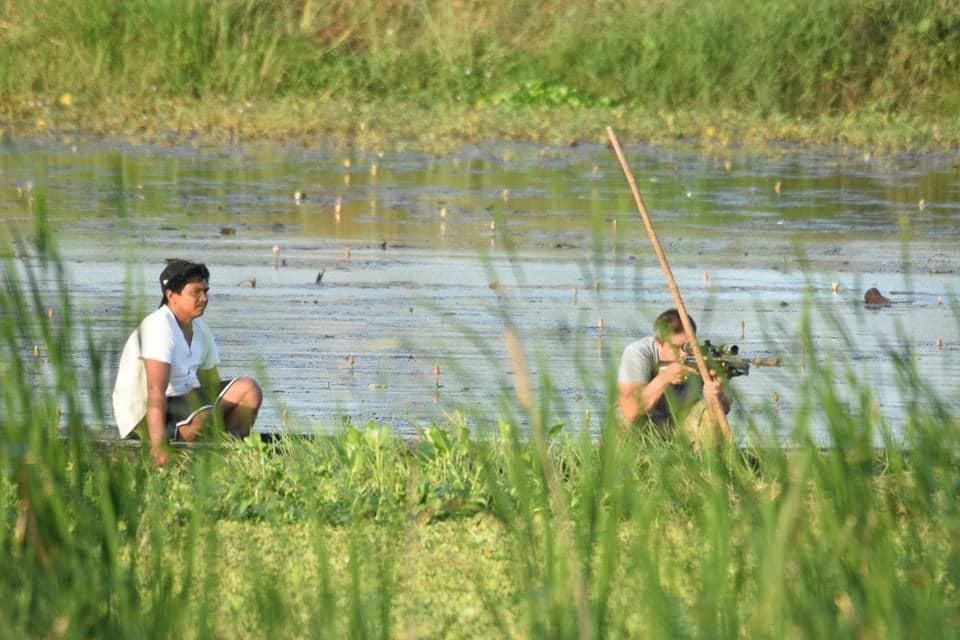 February 20 – Lake Canarem Bird Guide Training
In partnership with the Victoria (Tarlac) Mayor's Office, the Club conducted an introduction to birdwatching as part of a bird guide training for volunteer guides of Lake Canarem. Jops Josef organized and conducted the 2-hour training through a ZOOM session for 10 trainees plus representatives from the Victoria LGU and the Tarlac Provincial Tourism Office in attendance.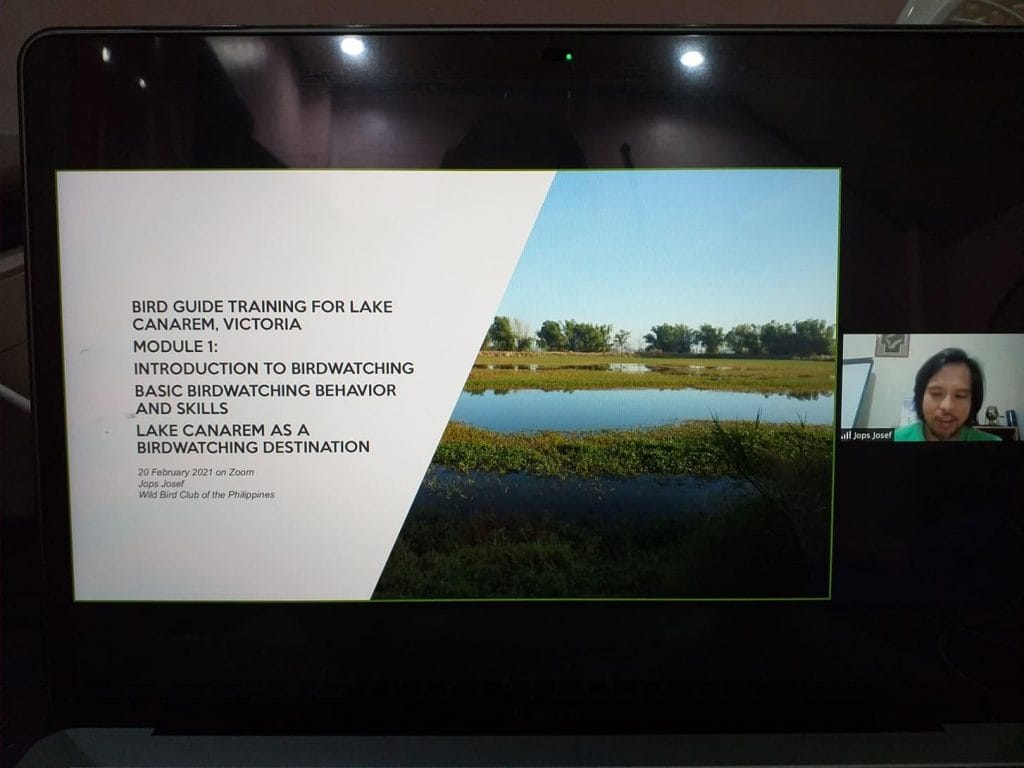 February 21 – Club trip/Guided birdwatching – Lake Canarem, Victoria (Tarlac)
Members of the Club visited Lake Canarem and conducted an introductory bird watching session for 10 volunteer bird guides in a program organized by the Victoria LGU. It was the first time for most volunteer trainees to go birdwatching. For some of the trainees, it was also the first time for some of them to visit Lake Canarem. A follow-up session conducted by Mike Lu was held in the afternoon at the Victoria Municipal Hall.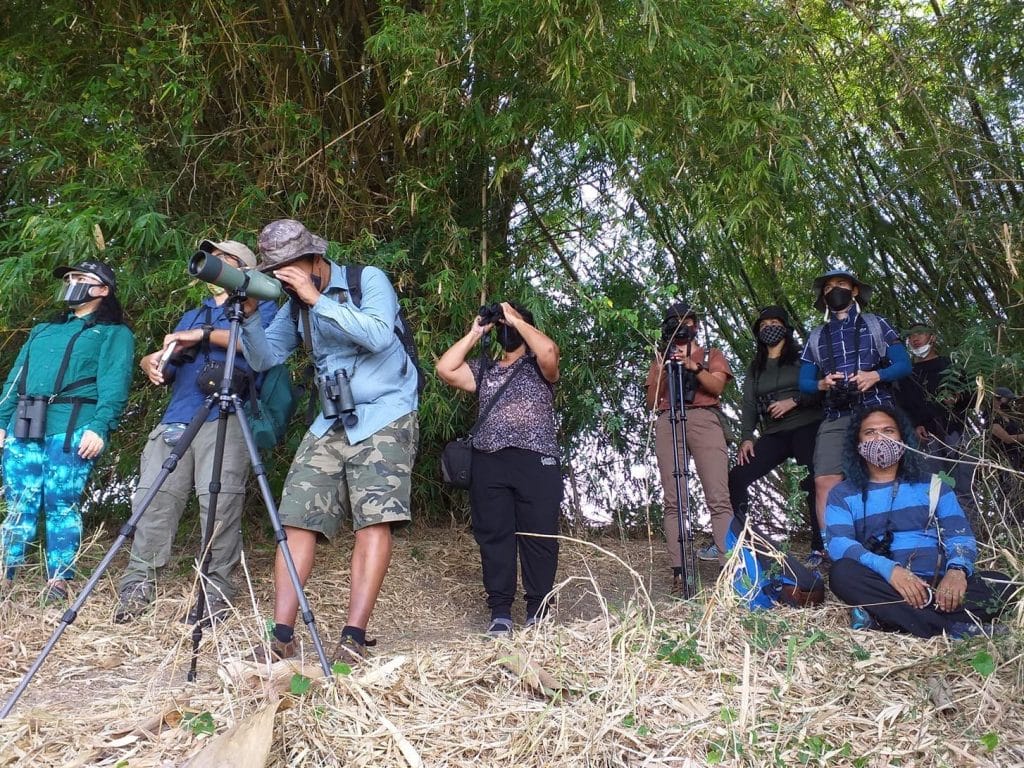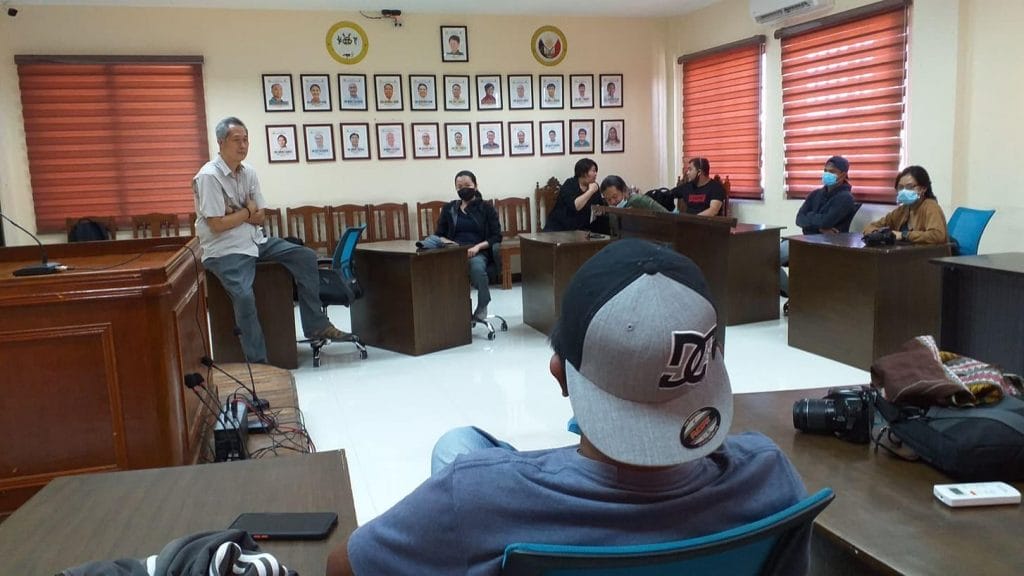 February 21 and February 28 – Guided trips at Victoria Valley
Guided birdwatching trips were organized over two weekends at Victoria Valley for the residents of Barrington Place and Town and Country Estates. The Malabulak trees in the subdivision were in bloom during this time of the year and attracts a lot of birds ie Coppersmith Barbet, White-breasted Woodswallow, Olive-backed Sunbirds, Yellow-vented Bulbul, Brown-headed Thrush and many other species. Volunteer bird guides in the two weekend activities were Janina Castro, Adrian and Trinket Constantino, Rodec de la Cruz, Linda Gocon, Kelly Hageman, and Mike Lu.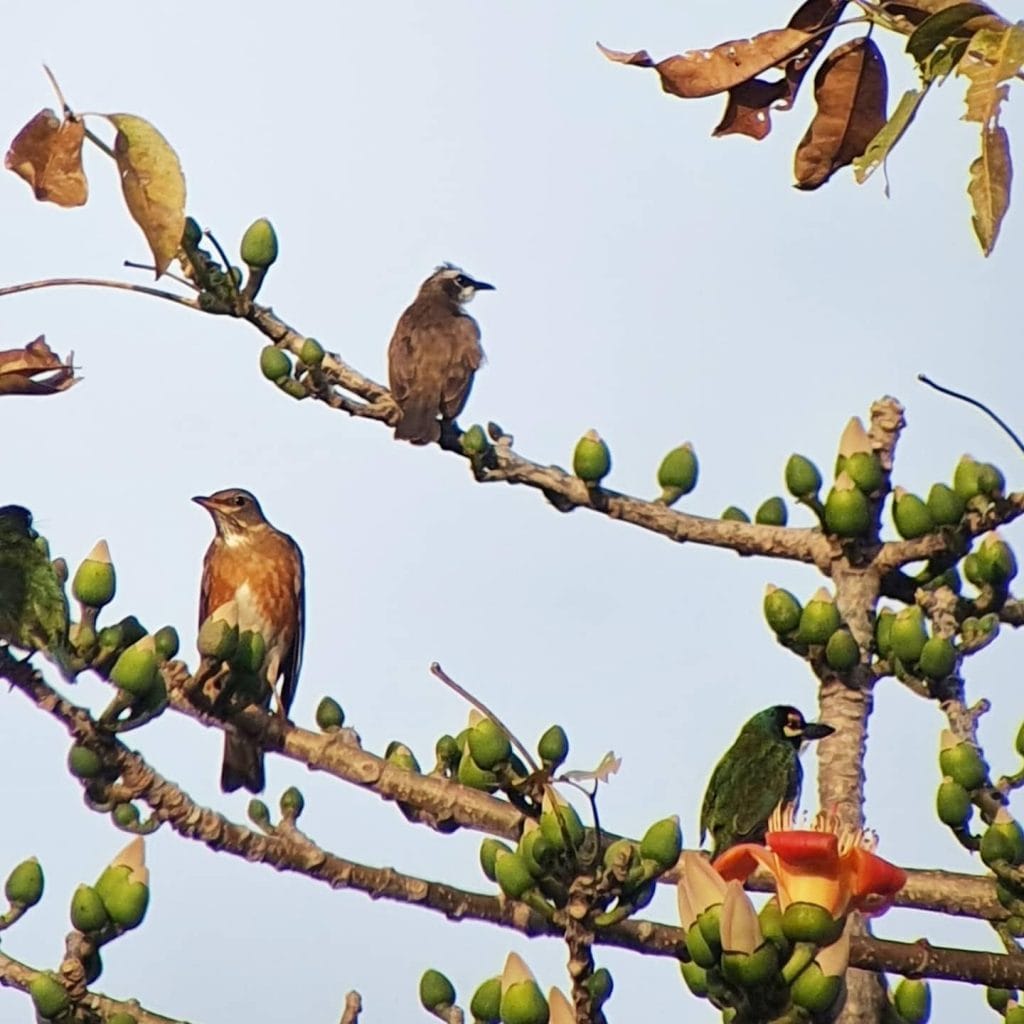 February 24 – Fight and No Flight
WBCP Vice President Tinggay Cinco and Records Committee Chairperson Arne Jensen led the line-up of speakers for Oceana's Fight and No Flight : Assessing the Bulacan Airport webinar via Zoom. Tinggay Cinco shared the Club's participation in the conduct of the Asian Waterbird Census in Barangay Taliptip for the past five years and how bird populations dropped this year when whole mangrove stands were cut down. Arne Jensen, representing Wetlands International, shared his view as a bird strike mitigation expert and the high risk of bird strike as a result of building an airport on a wetland frequented by tens of thousands of migratiory birds.
February 25 – Club trip – Pamarawan-Sta. Cruz wetlands (Bulacan)
Club members travelled to the Pamawaran-Sta. Cruz wetlands (Bulacan) for the second time in 2 months to see if they can find anything new and observe plumage changes since the last visit. There appeared to be more Black-tailed Godwit. Some of the godwits have acquired the bold barring underneath and a few of the brick-red feathers of their summer plumage. Many Charardrius plovers were transitioning into their summer colors, but most of the Pluvialis plovers were still in their winter plumage except for a few Pacific Golden Plovers. The Whiskered terns and Common Redshanks were also starting to turn dark. The Red-necked Stints, however, were resolutely still in their drab winter plumage. Curlew Sandpipers were beginning to show darker spots on the neck and breasts while Great Knots show heavy markings on their breasts.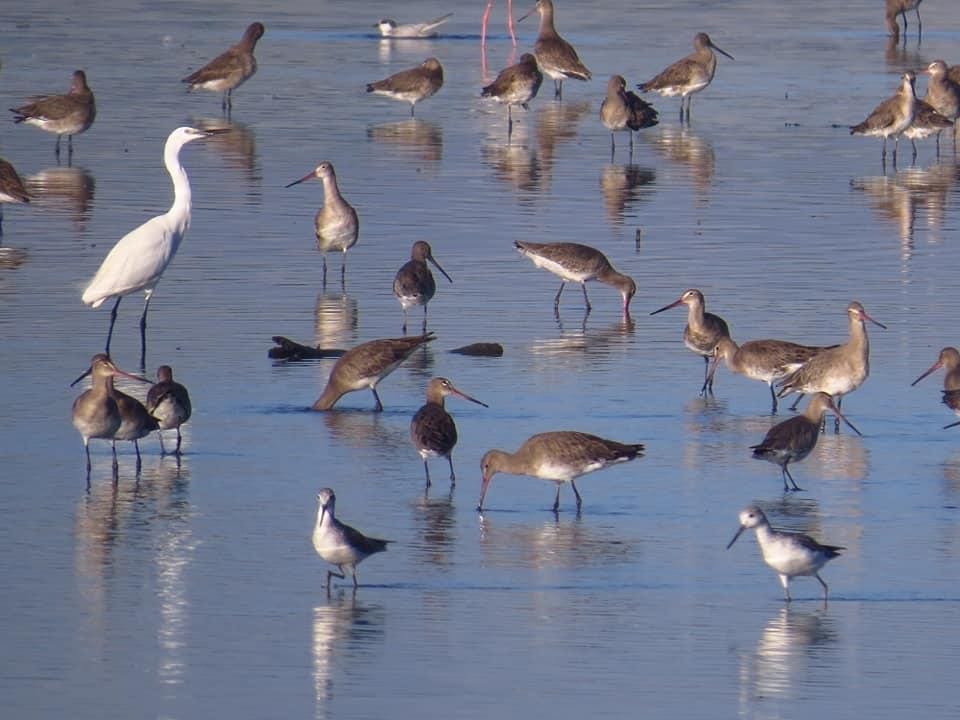 February 27 – Kapihan: How birds figure in Philippine culture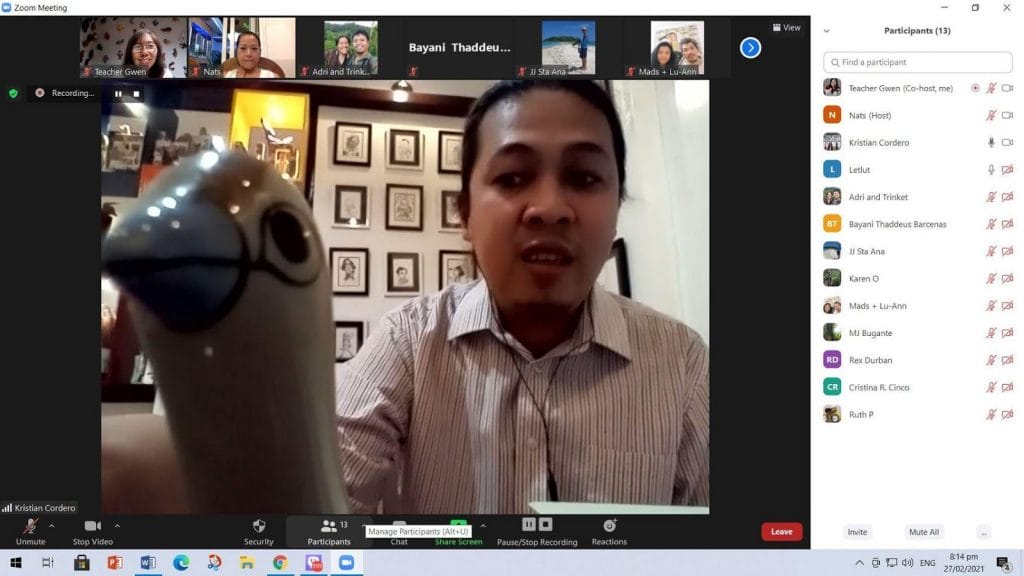 Guest speaker Prof. Kristian Cordero (poet, writer, film maker) discussed how birds figure in Philippine culture – from traditional folklore to contemporary literature. From the many good examples he gave of poems, stories, films, that use birds as a theme or as a character, it is clear that birds have always been a source of artistic inspiration in Filipino culture through the ages. There is also the sobering fact that colloquial expressions ("kalapating mababa ang lipad") and stories of birds as bad omen may perpetuate our lack of understanding of just how much birds actually benefit us in many ways- from ecological benefits to artistic expressions.