By Mike Lu
The first month of the year had always been the busiest time of the year members of the Wild Bird Club of the Philippines as we assist the Department of Environment and Natural Resources in the conduct of the Asian Waterbird Census in different wetlands sites. Thank you to the following contributors for the write-ups and photographs: Bayani Barcenas, Mads Bajarias, Linda Gocon, Adrian and Trinket Constantino, Nathalie Magay, Riza Melicor, Jasmin Meren, Gwen So, Mark Villa.
January 6- 17, Asian Waterbird Census
The first month of the year had always been the busiest time of the year as members of the Wild Bird Club of the Philippines assist the DENR Biodiversity Management Bureau and Arne Jensen in the conduct of the Asian Waterbird Census in particular, the different wetlands sites around Manila Bay.
The sites where WBCP members joined the census were Lake Canarem in Tarlac, Candaba Marsh & Pampanga River in Pampanga, Taliptip, Pamarawan and Santa Cruz (Guiguinto0 all in Bulacan, Baseco Beach in Manila, Las Pinas-Paranaque Wetland Park in Las Pinas & Paranaque, Tanza in Navotas, Tagalag & Malanday in Valenzuela, and Imus River, Noveleta, & Caylabne Bay in Cavite.
Thanks to Trinket Constantino, Jasmin Meren and Tinggay Cinco for the photos and to WBCP members for their participation.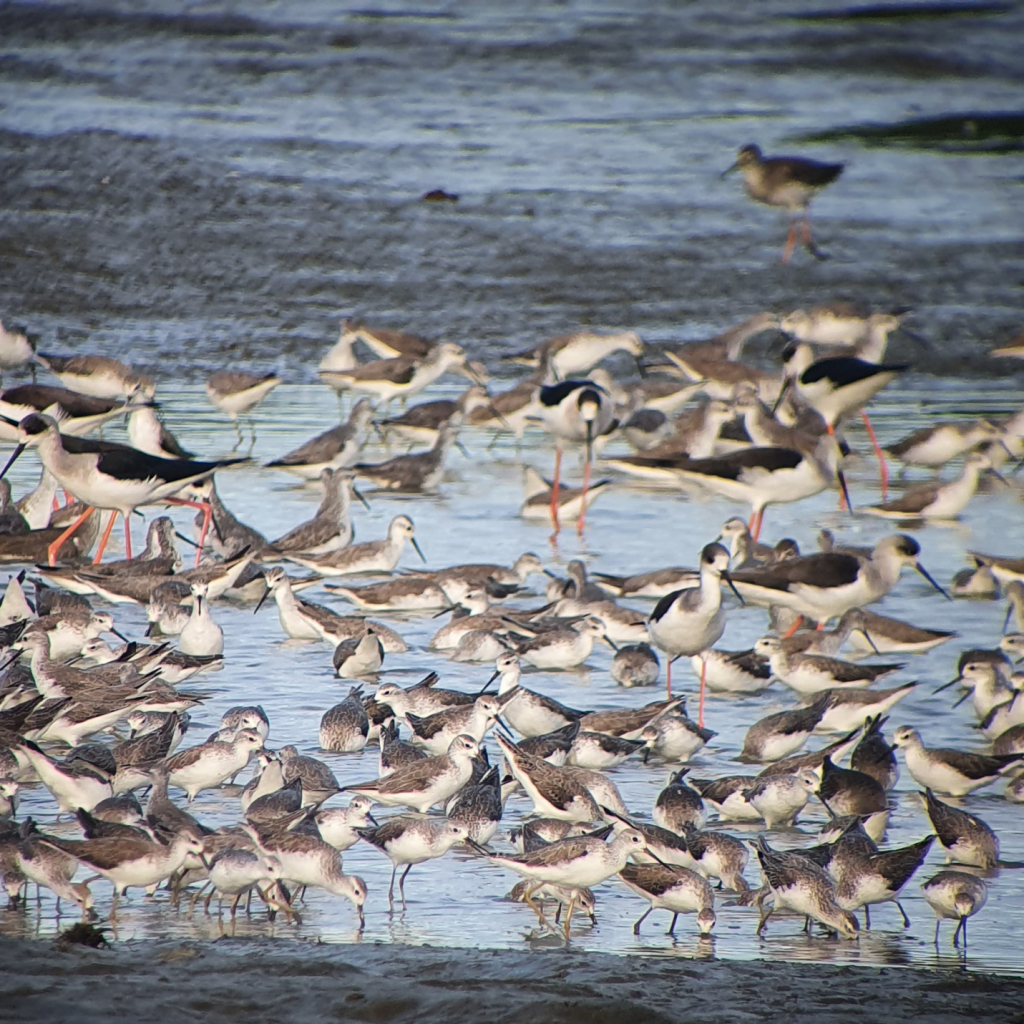 A few of the over three thousand Marsh Sandpipers, joined by Black-winged Stilts, in a feeding frenzy at the mudflats of the Pampanga River.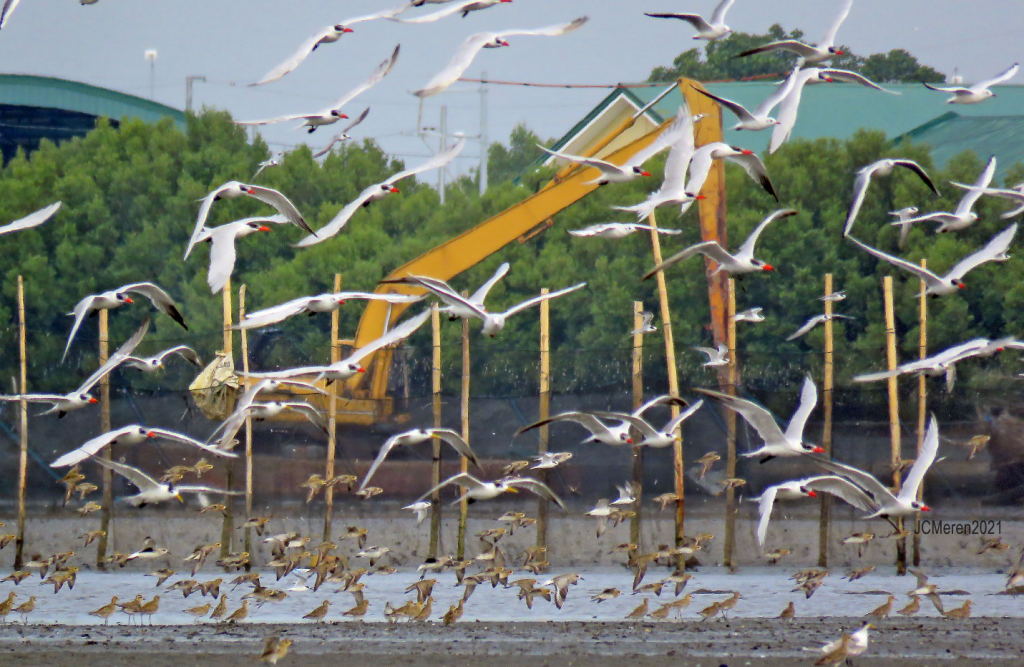 A mix of Caspian, Little and Greater Crested Terns occupy the sandbars of Sta. Cruz along with other migratory shorebirds. Manila Bay wetlands like these are being destroyed by dredging, pollution and reclamation.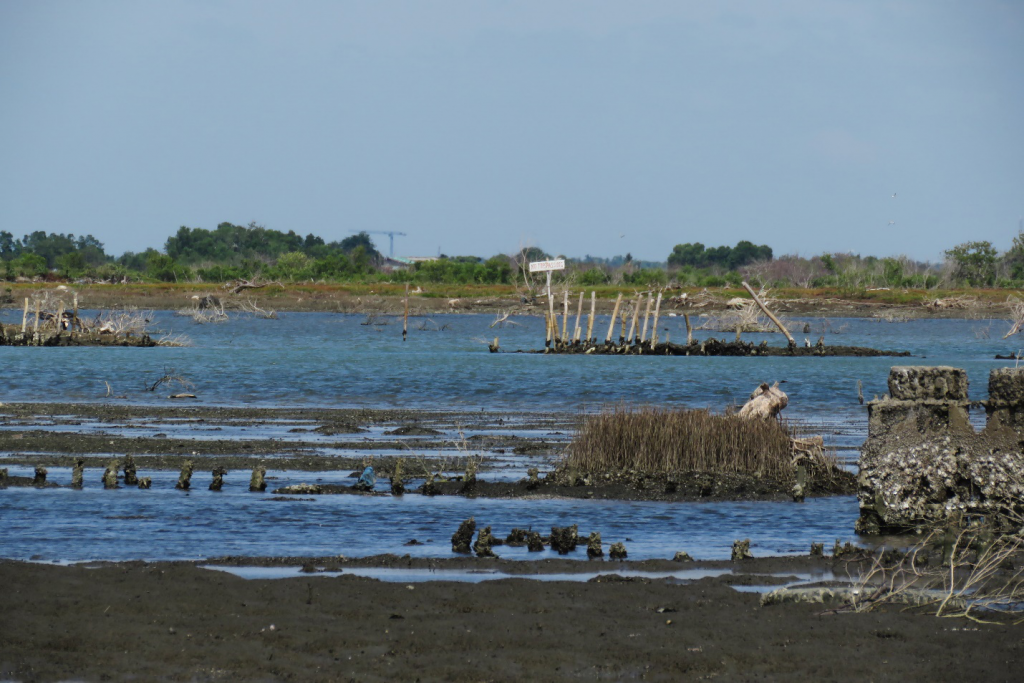 Whole stands of old-growth mangroves have been cut down and "No Trespassing" signs put up where San Miguel Corporation's Aerotropolis will be built in Barangay Taliptip in Bulacan.
January 23- Birders Kapihan: History of Philippine Bird Books by Christian Perez
In the 23 January Birding Kapihan, members listened to Christian Perez as he shared his personal collection of bird books. Some of these books are old editions, such as the first book that has mentioned Philippine birds by Father Francisco Alzina. We learned of extirpated birds such as the Spot-Billed Pelican and Sarus Crane. We also learned about nomenclature designed by Carl Linnaeus who named 100 of 700+ species in the Philippines checklist. Christian showed us his collection of manuals of Philippine birds, and how to find the document where a species was first described and named.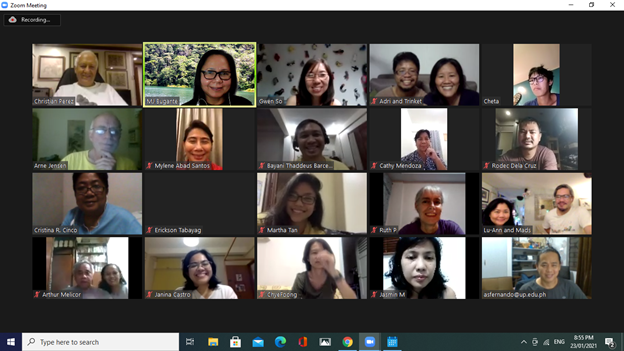 January 30 – Kapihan: Birdwatching in Local Communities: the Negros Oriental Experience by Pol Cariño
Pol Cariño was our speaker last 30 January. Pol is into community development projects and his working experience and knowledge of the local communities provided the listeners an idea of how it is to birdwatch in Negros Oriental. The federation's name to which he belongs means "farmers for protection of the environment." Pol's aim is sustainable livelihood for communities, such as birding tourism in Balinsasayao Twin Lakes, developing local birding guides, and mapping of trees for specific bird species. Pol is also passionate about the local rainforestation program: native trees for forest restoration.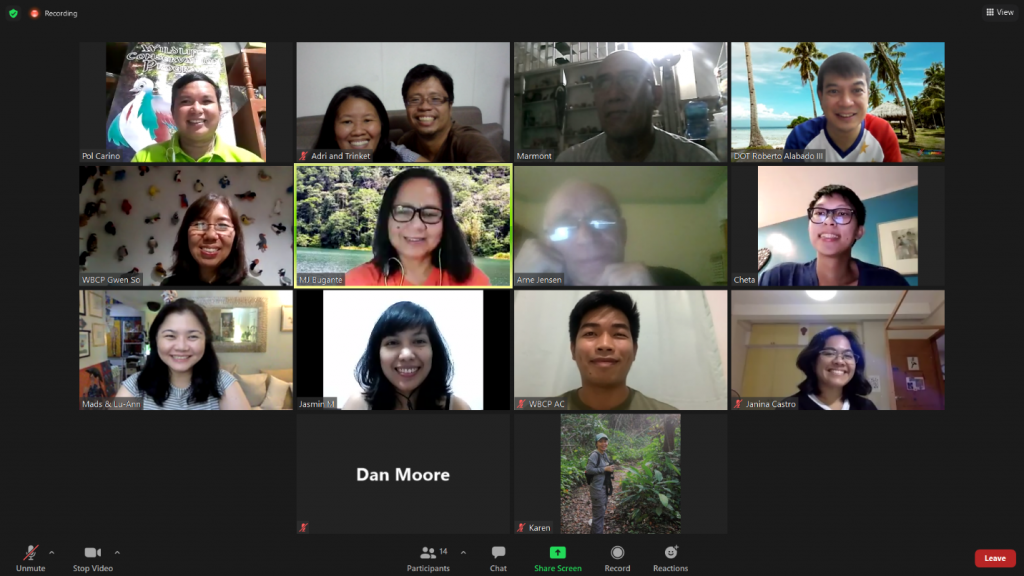 January 31 – Club trip to Pamawaran & Sta. Cruz wetlands, Bulacan
A club trip to select Bulacan AWC sites was organized 2 weeks after the annual census. The 2021 Asian Waterbird Census on this side of Manila Bay yielded about 40,000 birds with high counts of uncommon species like Black-tailed Godwit, Asian Dowitcher and a possible Nordmann's Greenshank. A day trip organized for members to some of these sites yielded a high count of 20,000 birds.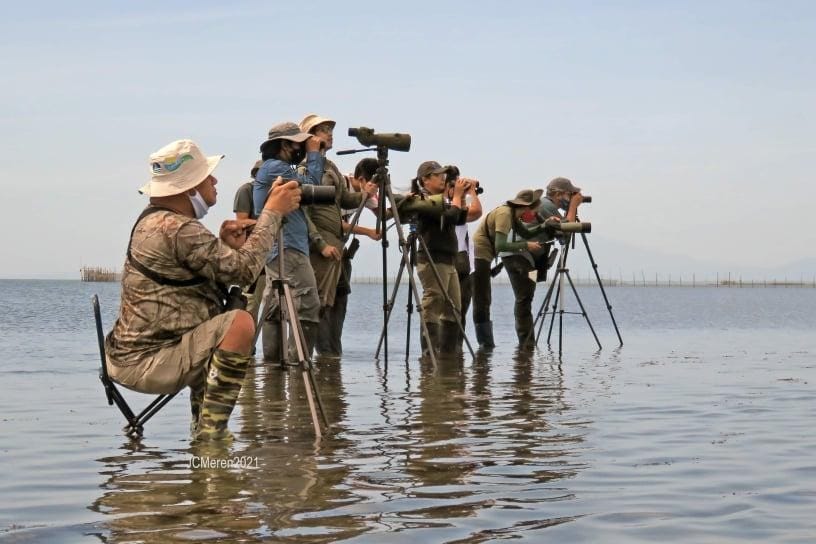 January 31 – Club Trip to Palo Alto Subdivision, Baras (Rizal)
Palo Alto Subdivision in Baras (Rizal) is situated in the lower edges of the Sierra Madre mountain range. This underdeveloped subdivision has become a favorite day-trip destination as it is surrounded by forest on three sides hence forest birds are easily seen. Club members headed for this site in recent weeks to tick-off the must-see migrant Green Sandpiper.