By: Gabbi Reyes
Being stuck in community quarantine for (almost) forever has its good and bad moments. The paralyzing fear of contracting the virus and strict restrictions in the earlier months kept many folks at home with no booze and birds––or at least no birdwatching trips. Fortunately, birders are passionate enough to do what they love most, whatever the circumstance. Over the course of community quarantine, we learned to appreciate what we had in our very own backyards.
See: Birding 101: Back to the Backyard and Rediscovering the Joys of Backyard Birding
As the lockdown wore on, people began to pick up all sorts of quarantine hobbies. Soon, backyard birding, like many other quarantine hobbies that emerged, started to become popular even with non-birders. Karen Ochavo, a WBCP member since 2010, picked up a newfound love for plants and observed how eager people were in the plant groups she joined on Facebook. She wanted the same for the birding community and saw this as an opportunity to build a group where both birders and non-birders can enthusiastically exchange information and share the love for birds––especially at a time when the club could not organize any new trips for the general public. Hence, the Birdwatch Phillippines Community group was created on September 1,2020.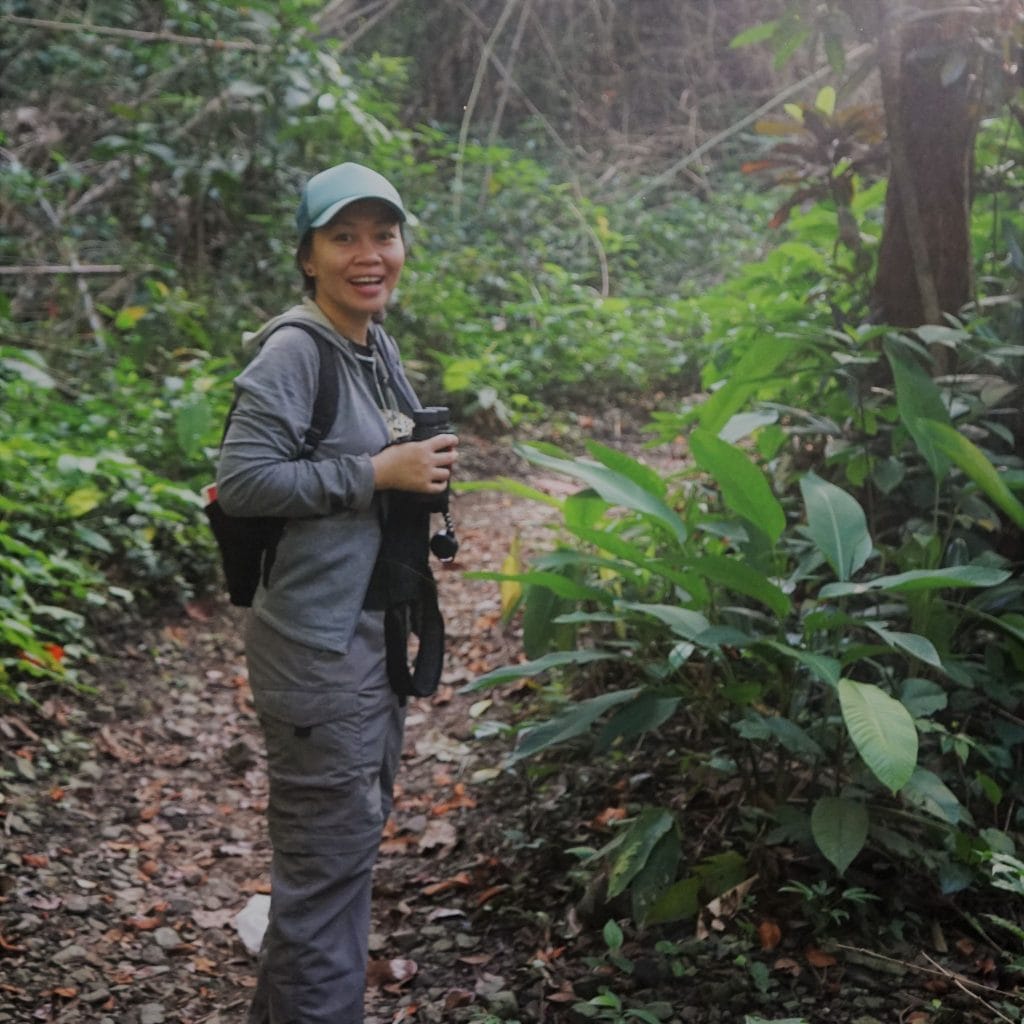 ---
"I thought maybe this platform would work well for people who have started paying attention to the nature around them, especially in their backyards since many are stuck working or studying at home. It would also give experienced birders a chance to share their knowledge to the general public since we can't meet face to face like in a guided trip

— Karen Ochavo, Volunteer
---
Let's get to know Karen
Prior to joining the club, Karen already began birdwatching on her own. Her encounter with her spark bird was in 2005 when she was working and living in a university campus in Quezon City. She looked outside her window and saw a bright blue bird, a Collared Kingfisher to be exact, perched on the power line. From that point on, much like everyone else who enters the birding world, there was no turning back.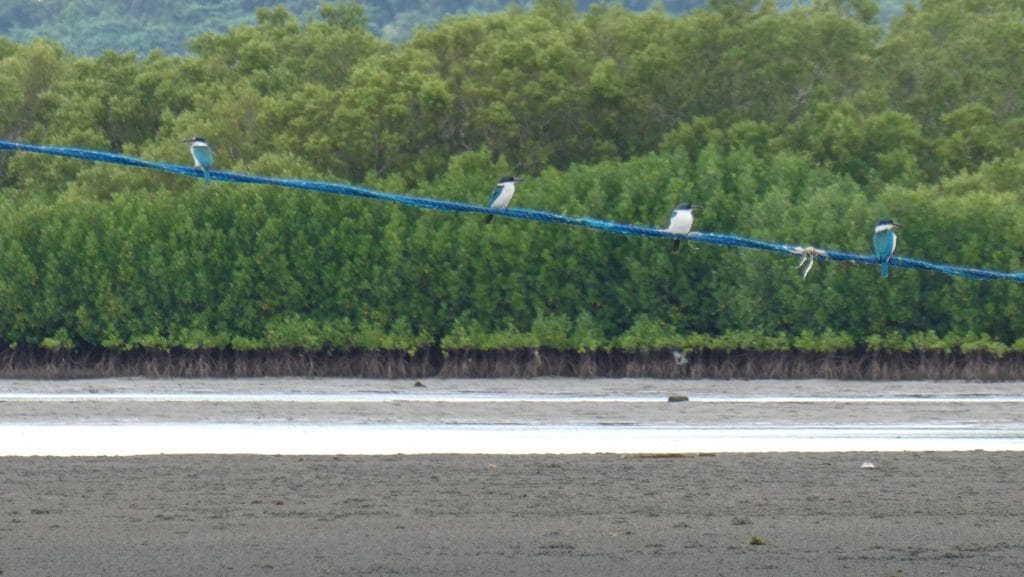 G: What was your experience like as a newbie back then?
Karen: I was so glad I became a member of WBCP because I met people from all walks of life with the same interest in nature as mine. I felt warmly welcomed as a newbie, and the experienced birders never got tired of answering my questions about Philippine birds!
G: What was your most challenging experience as a birder?
Karen: My most challenging (and probably most hilarious) experience was hiking for hours in the mountains of Valencia, Negros Oriental to see the Flame-templed Babbler. We finally saw it but the view wasn't great as it was partially hidden in the bushes while my companions and I were precariously balancing on a steep slope. Later that day, we saw it in full view, even without binoculars, busy eating from a fruiting tree at the Balinsasayao Twin Lakes Natural Park PARKING LOT! :)))
G: What was your most rewarding experience?
Karen: Whenever I see the looks on kids faces when they observe a bird clearly through a scope during guided trips–super rewarding!
G: What is/are your target bird/s?
Karen: I don't really "target" birds, and I rarely twitch. If I do get a chance to join a Philippine Eagle expedition, I'd definitely go!
G:What do you consider your life's birdwatching goal?
Karen: It's my goal to share my enthusiasm in birdwatching with as many Filipinos as possible, with the hope that they will appreciate wild birds and help stop hunting and poaching. Let me tell you right now, Karen, you're off to a great start meeting that goal!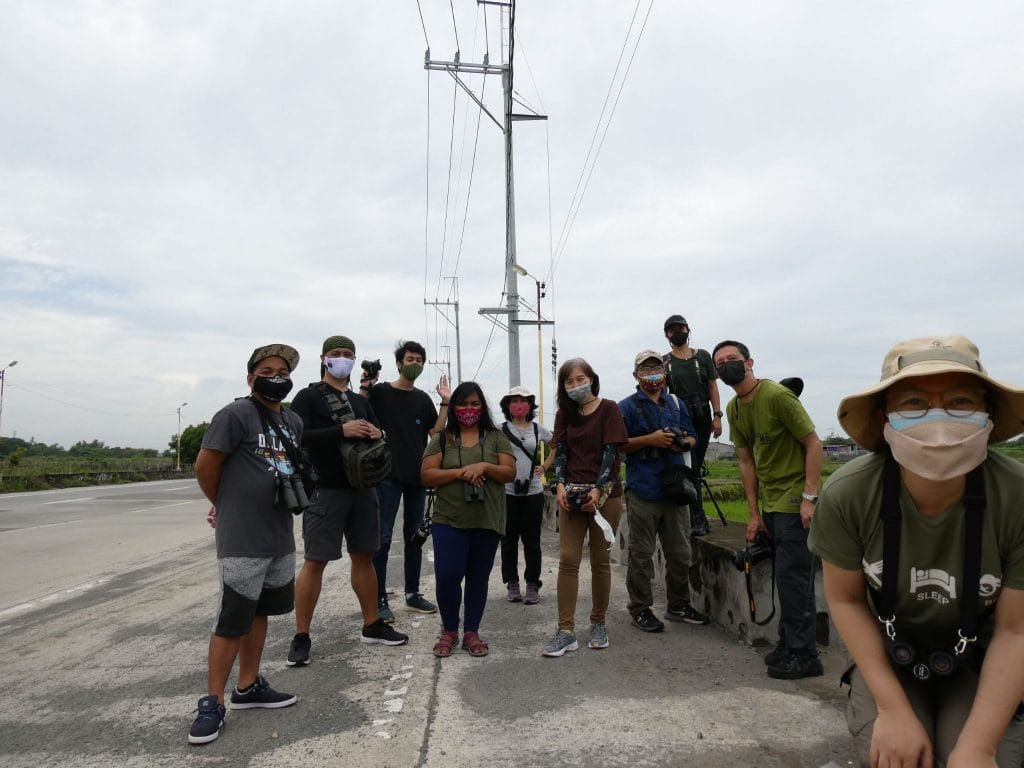 Spreading the birding fever
Her ultimate birding goal of sharing the love and enthusiasm for birdwatching with Filipinos everywhere is realized in the Birdwatch Philippines Community group which she manages alongside her co-moderators: M. J. Bugante, Bayani Barcenas, Myles Holar, Cheta Chua, and Ruth Francisco. In her words, the Facebook group's greatest objective is to "convert hunters, poachers, and keepers into protectors of wild birds and their habitats! That, and to educate so many Filipinos who think that maya is the only bird there is…". She and her team are "very thankful to everyone who diligently answers requests for identification, politely gives corrections, and shares detailed stories."
Karen takes us on a deeper dive into what it's like managing the group.
G: What is the most challenging or difficult thing about running the group?
Karen: Dealing with reports of injured and "rescued" birds. There is no standard way to address these and we have to consult the experts on a case to case basis. We also have to patiently explain to some people that the best way to care for hatchlings and fledglings encountered is to leave them alone to the care of their parents and let nature take its course.


G: What do you consider the most rewarding moments?
Karen: Rewarding moments are when members in the group comment that they can't believe there are many different kinds of birds in the Philippines. As (group member) Rhea G.D. put it, their "bird third eye" was opened! We moderators are happy to see that people are learning through the community.

G: How do you envision the community in the future?
Karen: This will be a very useful channel when WBCP starts organizing public guided trips again in the new normal. 
G: What is the biggest lesson you've learned from seeing all the activity in the community group?
Karen: Don't be afraid to share knowledge and stories with people you don't know! You'll never know the value of a simple comment 🙂
G: Any words of wisdom to the members of the community or those interested in joining?
Karen: Just keep birding, even in your backyard! Don't worry if you don't have a camera, birding is not just about photos. Ask and/or answer questions, and share your stories to keep the community alive!
At a time when people are apart and isolated from each other, isn't it great to have a place where we can all come together? The Birdwatch Philippines Community group page on Facebook is open to everybody, as long as they follow the guidelines and answer the joining questions. Group founder, Karen, currently resides in Mandaluyong and works at a multilateral development bank. Thank you, Karen, for letting us get to know you more and inspiring us to bridge the gap between birders and the general public online.