By Mike Lu and Bayani Barcenas
June 5 – Public Kapihan with Bing Famoso Tac-an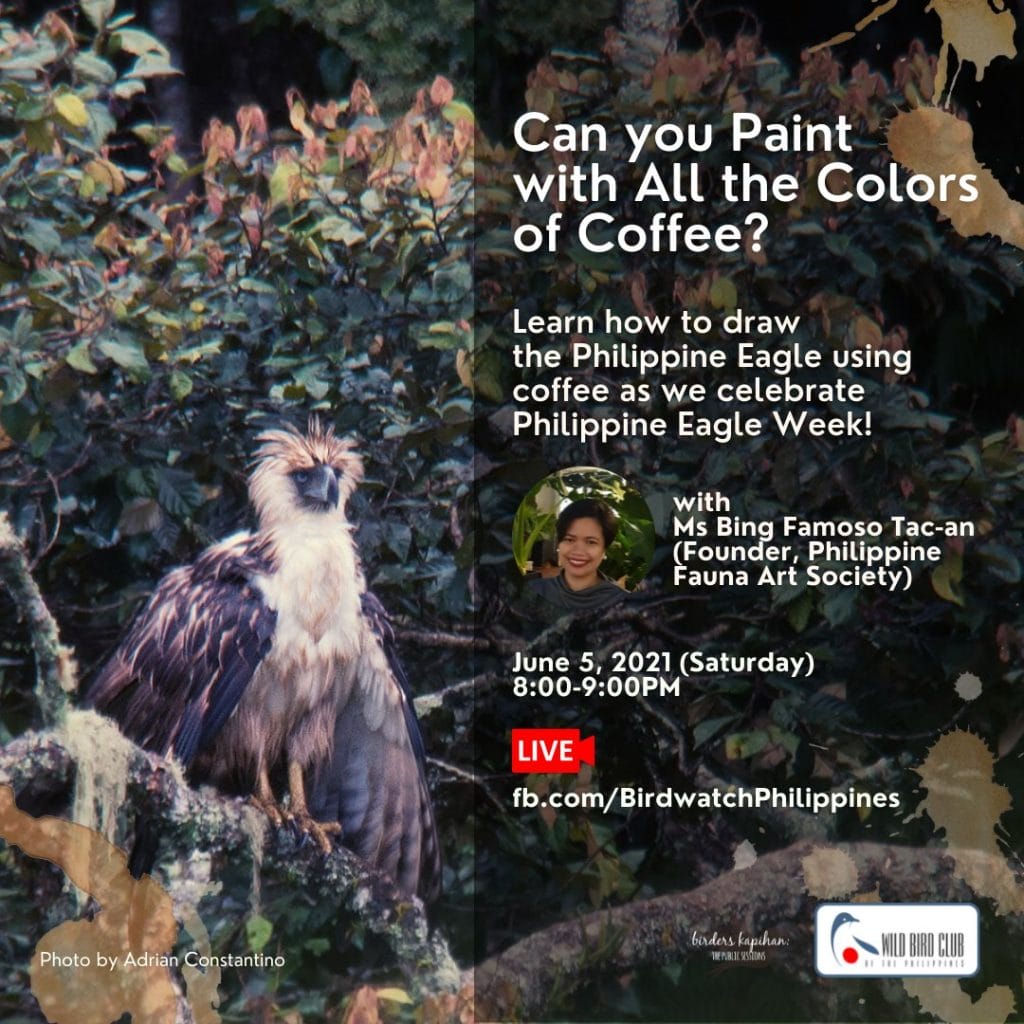 To celebrate the 23rd Philippine Eagle Week (June 4-10), the club held a Coffee Painting session on June 5 with Ms. Bing Famoso Tac-an. Ms. Tac-an established the Philippine Botanical Art Society and the Philippine Fauna Art Society with the goal of inspiring Filipinos to protect and conserve our country's rich biodiversity.  Participants were taught to use coffee and cotton buds to paint our national bird, and these were then included in a virtual gallery as a culminating activity. 
June 19 – Kapihan with Scott Weaver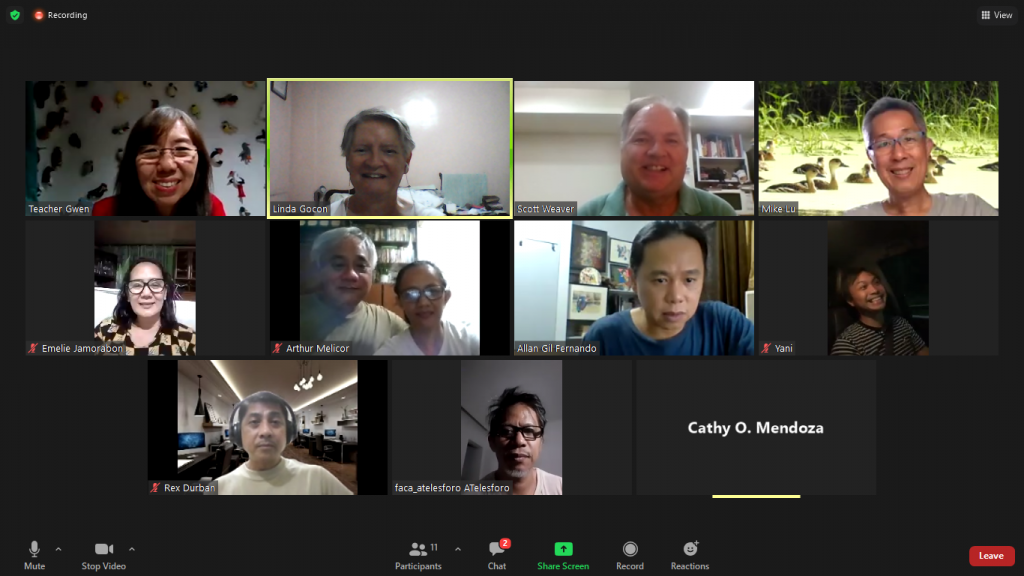 The June 19 Kapihan session was a Meet and Greet with club member, Scott Weaver, who joined WBCP in 2016. Scott, originally from Ohio, is currently living in Taiwan. Before the pandemic, he traveled often to the Philippines where he has a retiree visa. Scott talked a bit about himself and shared the activities of WBCP that he participated in and what Philippine birds he has seen so far. He also gave information about the best places to go birdwatching in Taiwan and what local birds to target.
June 22 – Las Pinas-Paranaque Wetland Park 3rd anniversary webinar
In observance of the 3rd anniversary declaration of the Las Pinas-Paranaque Wetland Park as a protected area, the DENR-NCR conducted a webinar for Paranaque and Las Pinas high school students. The webinar opened with speeches from Biodiversity Management Bureau Director Usec. Edilberto Leonardo, Paranaque Congresswoman Camille Villar, and Senator Cynthia Villar. Speakers were Amy Lecciones, Executive Director of the Society for the Conservation of Philippines Wetlands who spoke on LPPWP: Wetlands of International Importance, followed by WBCP Member Maia Tanedo who spoke of the Birds of LPPWP and Bird Migration. The webinar ended with a lively Open Forum.
June 25 – 2nd DBTTEX panel discussion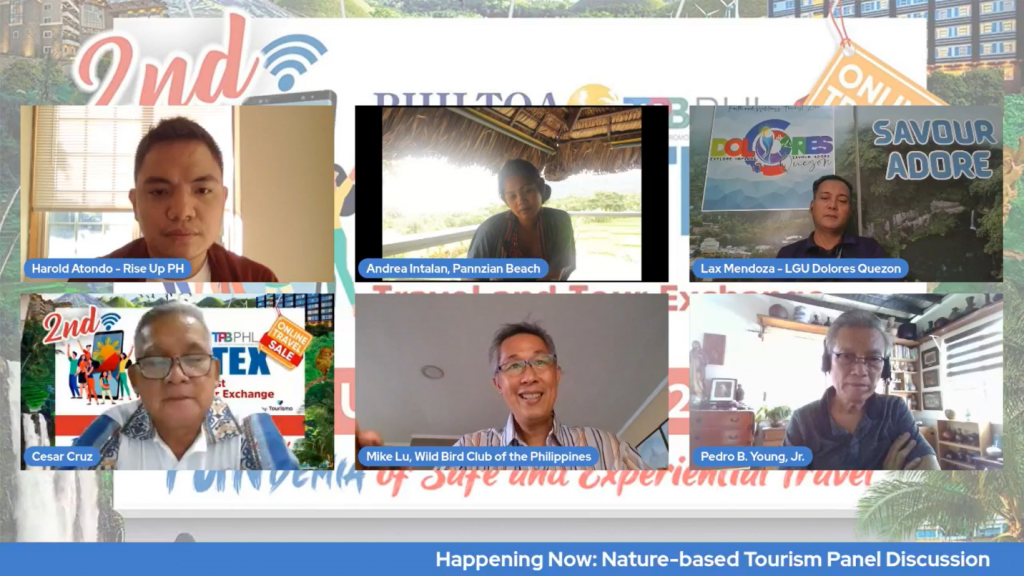 The Philippine Tour Operators Association (PHILTOA) held a 3-day 2nd Digital Bucketlist Travel and Tour Exchange. Its program of activities included a panel discussion on Nature-Based Tourism where WBCP president Mike Lu was invited as one of the resource persons along with Pedro Young of Uni-Orient Travel, Andrea Intalan of Pannzian Beach Resort (Ilocos Norte), Lax Mendoza from the LGU of Dolores (Quezon Province) with Cesar Cruz, PHILTOA president as co-moderator.