By: Mike Lu and Bayani Barcenas
May 8 – Global Big Day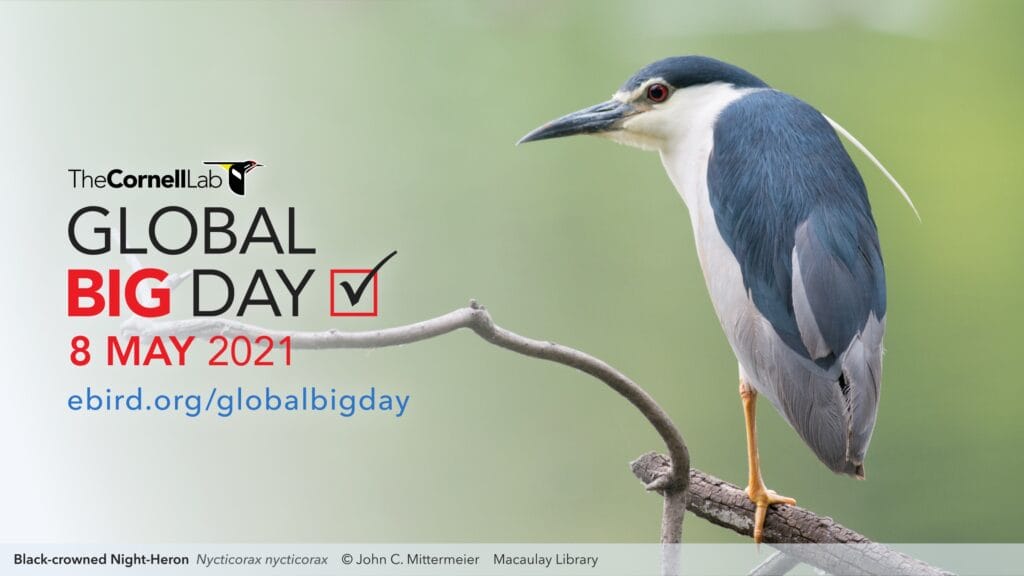 Cornell Lab's Global Big Day is an annual event for birdwatchers worldwide to go out birdwatching and submit reports. WBCP members and other birdwatchers across the country contributed to the Philippine records totaling 203 bird species and 128 checklists.  Hopefully, we can contribute more in the years to come when quarantine restrictions will be lifted and allow us to visit more sites.
Club members were invited to visit Masungi Georeserve in Rizal. A total of 38 species were recorded in the morning.  With rapid real estate development in the adjacent areas, the site offers a refuge for the usual Luzon lowland forest species including an obliging Indigo-banded Kingfisher. The club hopes to visit the site on a regular basis and give suggestions on how to attract more species through planting native vegetation.
May 9 – Masungi Georeserve club trip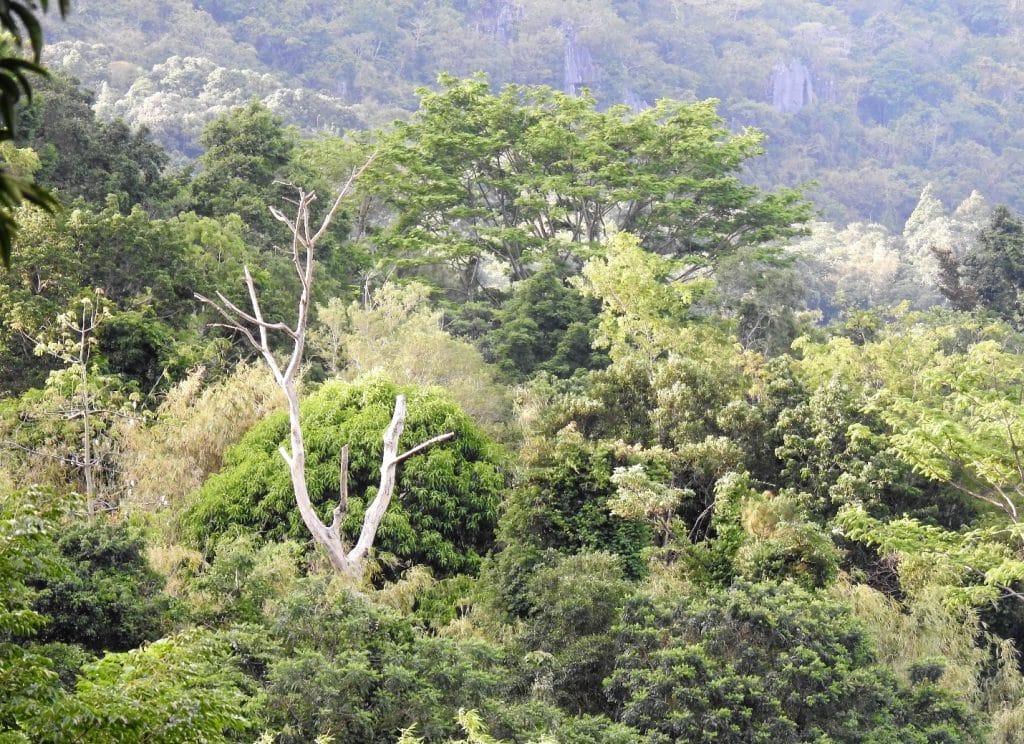 May 15 – Kapihan nightwatch: owl stories
The topic for the May 15 Kapihan was Owl Stories and Owl Identification. The stories were so interesting we never got around to the second part on identification. It was decided to move that to another kapihan. Karen Ochavo shared about the Eagle Owls that popped up in Balara at her workplace. As expected, they caused quite a commotion and birdwatchers flocked to her area including some VIP birders. Next, Gwen So talked about the two captured baby Scops Owls in the subdivision of the Ricartes. This story had both a sad ending and a happy ending and you can read more about it in a previous eBon edition. Next there was another captive juvenile Scops Owl a club member discovered displayed in a grocery store. Efforts were made by some club members to get the owners to release the owl and it was rehabilitated and as of this writing has already been released in the wild.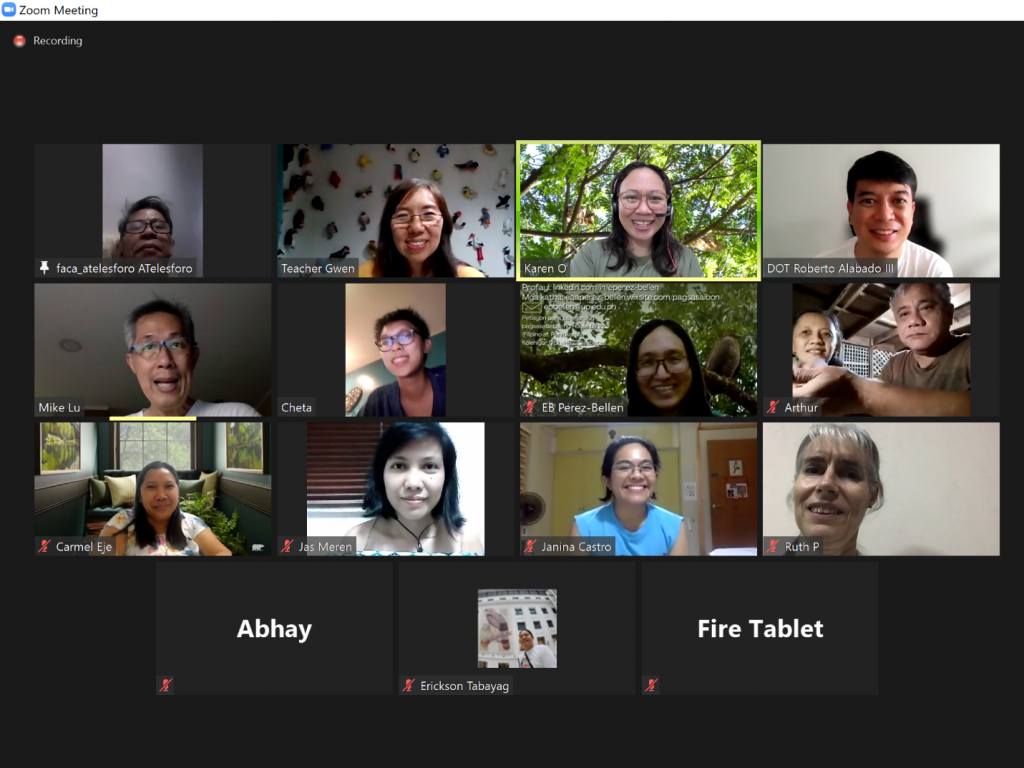 May 19 – World Migratory Bird Day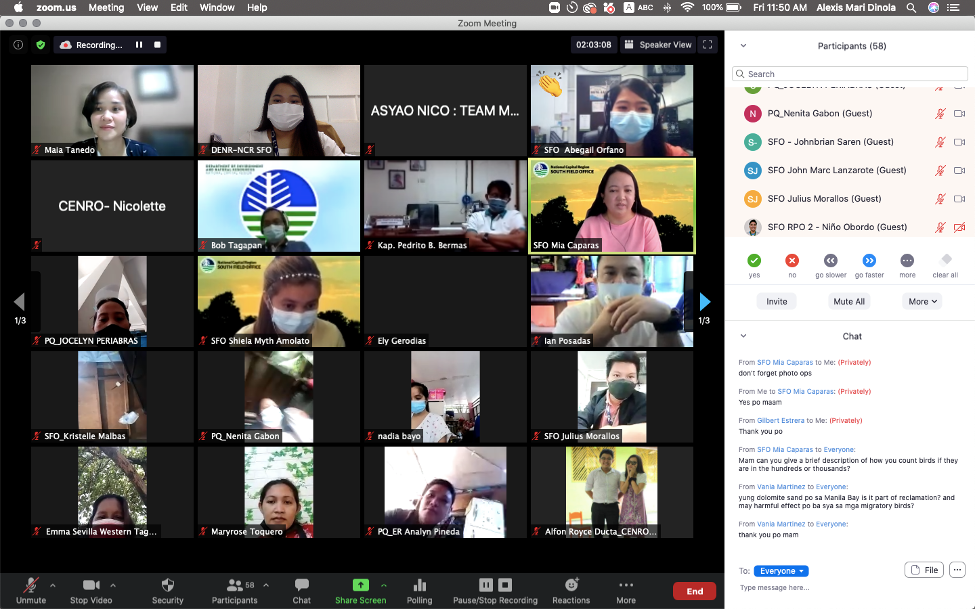 In celebration of World Migratory Bird Day (WMBD) 2021, DENR-NCR South Field Office (SFO) conducted a webinar on the entitled "Introduction to Migratory Bird Diversity in Metro Manila" with WBCP's Maia Tañedo as one of the presenters.  The webinar was also attended by South NCR LGU representatives from Las Piñas, Muntinlupa, Parañaque, Taguig, and Pateros. WMBD is an awareness-raising campaign highlighting the need for the conservation of migratory birds and their habitats.
May 29 – Public Kapihan: It's a wild world, poaching and illegal bird trade in the Philippines
On May 29, the club was honored to have a special guest speaker for the Birders' Kapihan: The Public Sessions. Mr. Emerson Sy is a herpetologist with research interests in natural history, introduced species and the wildlife trade. He is a strong advocate for the conservation of Philippine biodiversity. His 30-minute presentation featured statistics, bird species most often poached, and how illegal wildlife traders operate. This was followed by an hour of Q&A resulting in a robust discussion wherein participants both in Zoom and FB Live asked questions which yielded a wealth of information, both good and dire. It is the hope of the club that through these sessions, people continue to be informed about the situation and be encouraged to take action to protect our country's natural resources.