By Gabbi Reyes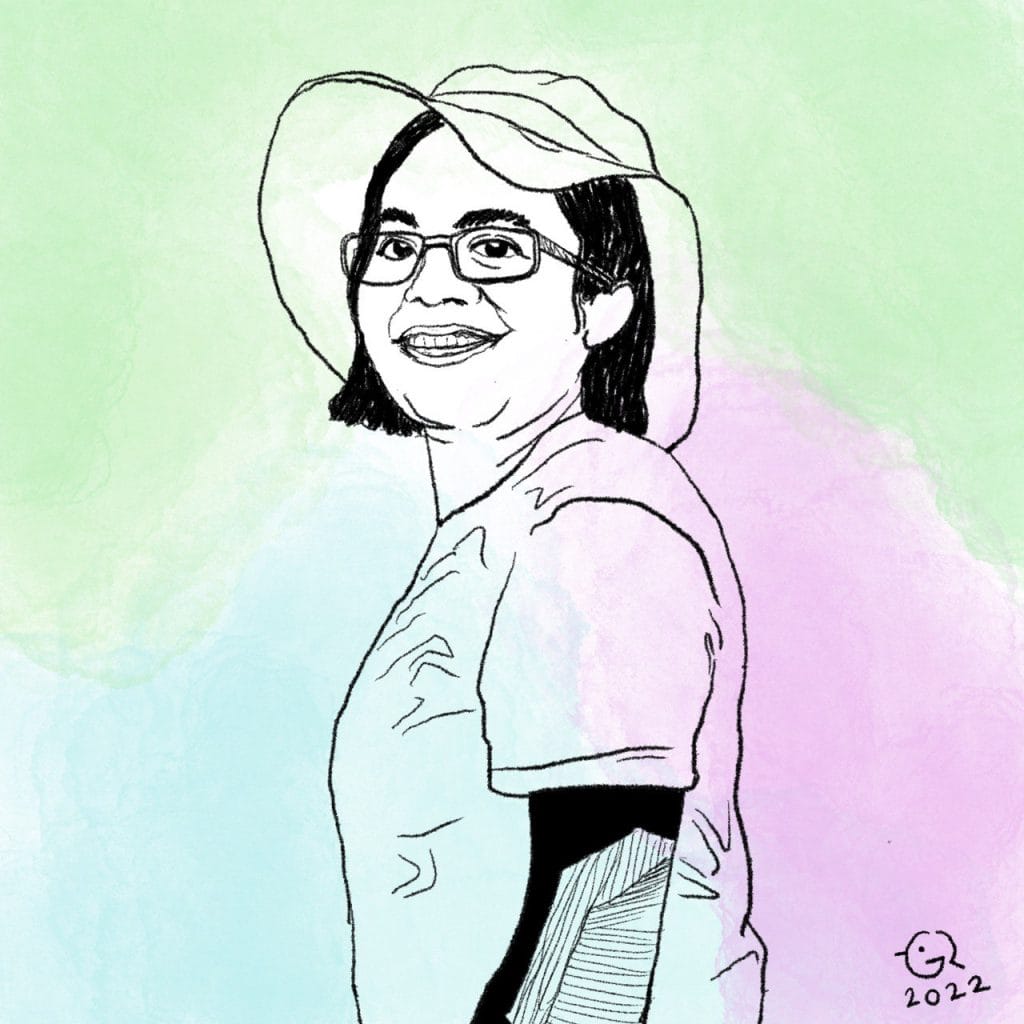 In a club full of passionate conservation advocates, it's not difficult to find strong-willed individuals ready to serve a cause for the greater good. One such individual we'll be getting to know in this issue is Janina Castro.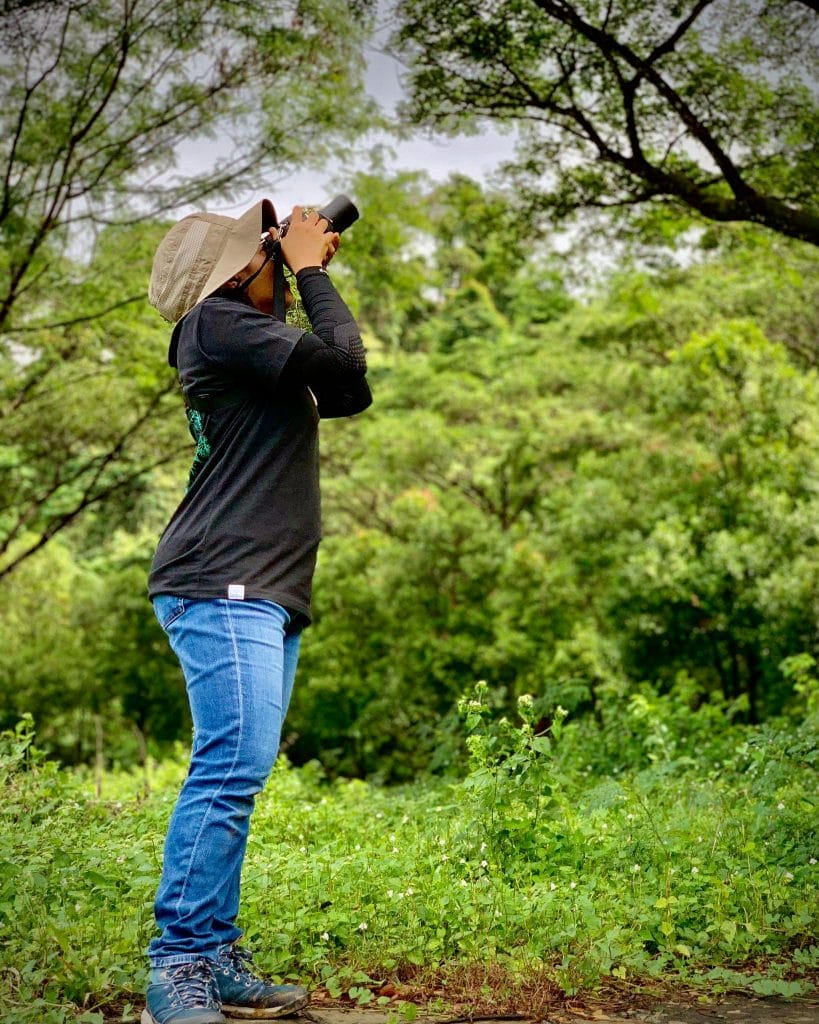 Janina Castro, or Nina, is one of the newer and younger members of the club. Though she only joined a few months before the pandemic, she has certainly made her presence known by stepping up to help in various online club activities. Nina lives in Antipolo City and currently works as a Campus Sustainability Officer at the Ateneo Institute of Sustainability alongside Trinket Constantino.
She has joined other environmental initiatives in the past and when she isn't birding, she's obsessing over her latest butterfly and moth interest, or helping rescued cats find new homes. The thing about Nina is that when you think she's already done so much, she's actually doing even more. She also enjoys growing native trees, drawing, cooking, occasionally writes for Animal Scene Magazine, and helps manage communications and operations of Greenreach Conservation Directory.
There are just so many branches to this "Nina tree". Let's get to her roots.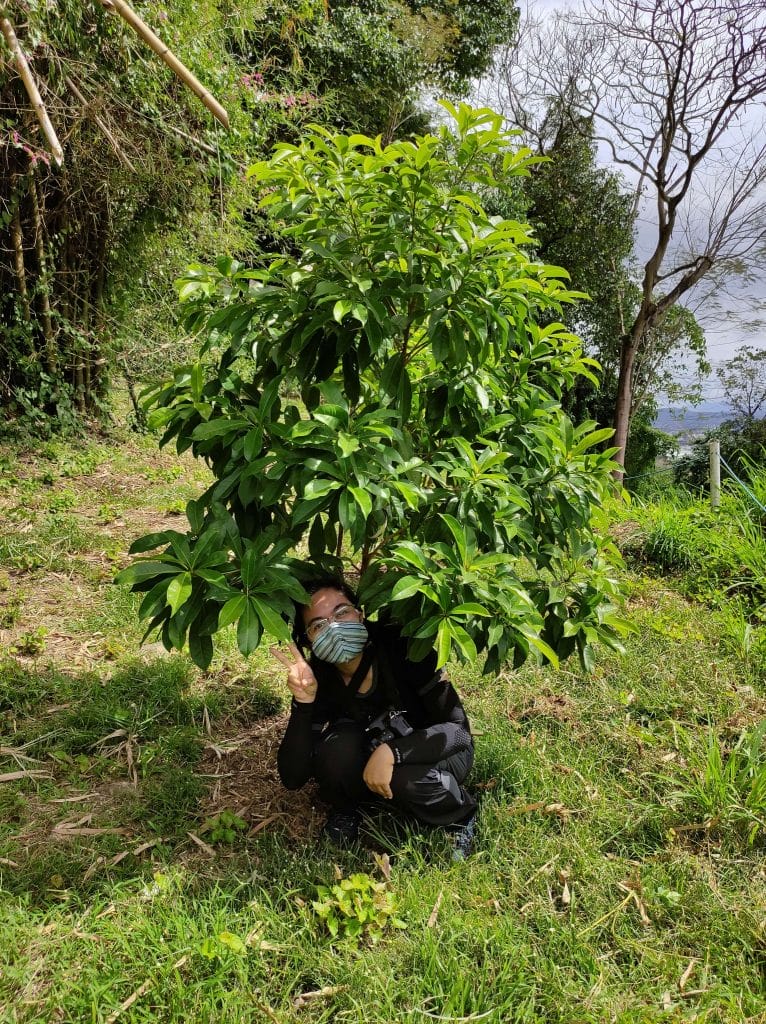 Hatching A Passion
Nina says her earliest memory of birdwatching was when she would listen and watch all the birds around her home. "There was almost always a Pied Fantail singing at one of our windows and Eurasian Tree Sparrows nesting in our roof." she recalls. That Pied Fantail that she would always hear outside her window as a child became her spark bird.
G: When did you join the Wildbird Club of the Philippines and how?
Nina: I heard about WBCP when I was in high school and actually thought that it wasn't open for younger people, so I decided not to join. It was only during college when I met Trinket that I actually considered joining the club, and only after graduating did I finally have the guts to join. I honestly should have signed up waaay earlier since the pandemic started a few months right after I joined.
G: What was your most challenging experience as a birder?
Nina: Not a specific experience, but I find it very challenging to learn how to drive (to go birding to more places of course!). Shoutout to those who are willing to let me carpool. Please take me with youuuuu~
G: What was your most rewarding experience?
Nina: Also not a specific experience, but bringing my family to birding nearly every week has been very rewarding because I got them interested in birding (More eyes and ears also means we get to spot more birds!)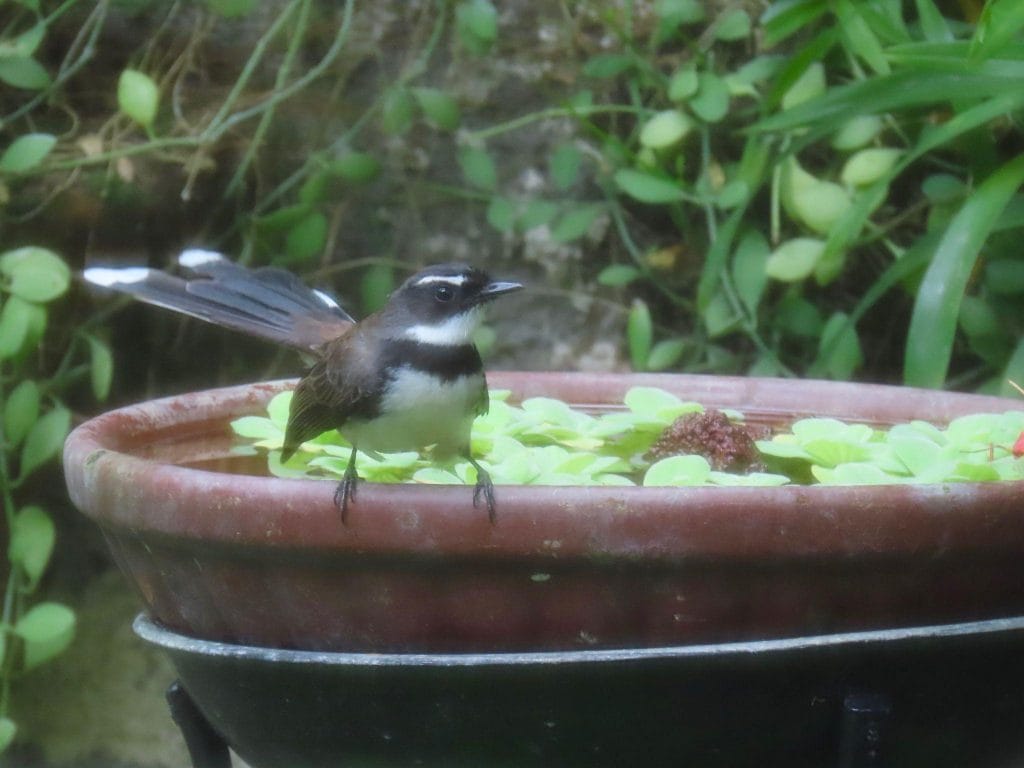 G: What do you consider your life's birdwatching goal?
Nina: I would say one of my birdwatching goals is to get as many other people crazy about birds, too. Birdwatching is an amazing gateway to being more observant about and in touch with nature in general! You start to notice new sounds, colors, even smells (like the smell of a rainy forest morning or the smell of owl poop haha!). You even start to notice other wildlife, from the different kinds of trees that birds feed on, insects that they eat, to vines, wildflowers, reptiles that you also meet while on birding trips.
Nature becomes more than just that far away thing that you visit on vacations. It starts to come alive wherever you are, even in the city. Helping others reawaken their connection to nature is something that I consider to be one of my birdwatching goals.
G: What's your target bird?
Nina: I don't have particular target birds but owls and skulkers are among my favorites to find.
Aside from getting others just as enthusiastic about birds as we crazy birders are, Nina's mission extends to other areas of conservation and sustainability.
Serving The Cause
G: What is your greatest goal in life?
Nina: Reconnecting people with nature 🙂
G: What is the most rewarding thing about your job at AIS?
Nina: I find it very rewarding to see how we can redesign University spaces and find ways to reconnect people with nature in their everyday lives.
G: How and when did you realize you wanted to work in your field and profession?
Nina: I've always known that I wanted to work in sustainability, but it's such a wide field and my interests are always changing. When I found out that AIS had a job opening I took the opportunity because it meant being able to work in different fields and finally finding out where I wanted to make a difference.
G: What other environmental initiatives are you part of? Can you tell us more about them?
Nina: I have a pretty wide range of interests when it comes to environmental initiatives. Since I work in a sustainability office, there are a lot of things people can do to help the environment and I end up dabbling in different fields. My favorites include reducing plastic consumption, eating more plant-based food, advocating for sustainable mobility, and designing liveable cities. These favorites are the ones that everyone comes into contact with in their daily lives. Everyone needs to eat, get around, and many will need to interact with urban environments. I find that the exciting fields to engage people in are the ones that are part of day-to-day living. 🙂
G: What drives your passion to be active and involved in your current initiatives/groups?
Nina: I think I have a positive and negative driver for my passion. On one hand, I LOVE being able to share about nature, especially when I get reactions like "that's so cool!" or "I never knew that random fact about that bird" and hoping that people would see nature a little bit more differently. On the other hand, I'm really scared about climate change. The future is so uncertain and I don't think humans are acting fast enough to take urgent action against climate change. Both of these drivers help keep me going and push me to explore fun ways to engage people in my initiatives and groups (I mean c'mon climate change is so doom & gloom)
G: What challenges do you encounter and how do you deal with them?
Nina: Burnout is a big challenge. Climate change and many other sustainability issues are such large and complex issues. It's very easy to become overwhelmed, exhausted, and hopeless. At the same time, you can tend to feel guilty when taking breaks because these problems don't stop growing. It's critical to set personal boundaries and make time to relax & tune out of the world's problems.
G: What is the biggest lesson you've learned?
Nina: Collaboration is really key. There are a lot of things that I'm not good at, like public speaking and project management, and I eventually learned that teamwork really makes the dream work. Collaborating with teams of people, learning how to ask for help, and being able to communicate with others are really key to tackling maximizing positive impact.
G: What piece of advice can you give to people, young and old, who'd like to be more involved in environmental causes?
Nina: It doesn't matter that you didn't come from a science background! The fun part about sustainability is that it's really something that anyone can help out with. Find out what you're interested in (maybe it could be plastic waste, climate change, wildlife, science communication) and what you're good at (this could be anything! cooking, digital arts, public speaking, writing, blogging & vlogging, singing, and many many more), then see how you bring these two together to create something that's really you. 🙂
Of course, it helps to do a good bit of research and talk to professionals while advocating. Greenwashing and fake news are really rampant especially in online spaces and you have to make sure that what you're advocating is evidence-based and true.
G: Aside from WBCP, what are the other groups or causes you wish people would give more attention to?
Nina:There are so so many conservation initiatives all around the Philippines and it can be hard to find out how you can help them.

1. I'm working with a team with Gabbi hoping to amplify these initiatives through Greenreach Conservation Directory and bridge the communication gap between conservation and the public.
2. Anyone who has birded along the coasts or rivers surely has seen how bad the plastic waste crisis has become. While it may seem like a problem of individual choice, we must make sure corporations who produce plastic products are liable for the environmental damage they are creating and are pressured to reduce the amount of plastic they are producing. Break Free From Plastic is an international movement that aims to do that and it helps to be more aware of how plastics have become a problem in our daily lives.
3. Traffic congestion has become such a normal part of everyday life that we tend to think it's just the way the world is supposed to be. But it's not true. When we build cities for cars, traffic is just one of the symptoms. As birders, I think one of the other symptoms we can see is when urban sprawl eats up habitats. Building for cars makes a city "crawl" outward as developments pop up and forests & wetlands become subdivisions and malls. It also means that rivers and forests in the city become highways and deadly roads. The Move As One Coalition is pushing for a less car-centric city design. While they're still a young movement, sustainable and equitable transport is really going to be critical in the next few years.
Months after this interview, she launched another initiative with fellow club member, Jelaine Gan. Bird Window Strike PH is their effort to study window strikes in the Philippines. Through their page, they share tips on avoiding further casualties and encourage others to report incidents.
So if you ever wanted to make a change and be of service to environmental efforts, you need not look far! Whether you're an artist, banker, or chef, as long as you have the will and heart for a cause you believe in, you will find your way.
Thank you Nina for your time and inspiring us to be more proactive!