April 2017 Roundup
by James Biron
April 1, 2017 – 10th Anniversary of LPPCHEA and Earth Day Launch
LLPCHEA
Ground-breaking for the Las Pinas-Paranaque Wetland Park to jumpstart the Earth Day celebrations with Senator Cynthia Villar leading the rites. (Photo credits: George Inocencio and Mike Lu)
April 1-2, 2017 – This Side Out 2017
Guided birdwatching for Primer Group
Mt Makiling, Laguna
April 8, 2017 – UP Diliman Guided Trip
UP Diliman, Quezon City
WBCP group composed of Jops, Brian E., Rage, Rene C, George, Manette, Gerard, Rafael, and Russell conducted a guided bird watching trip in UP Diliman.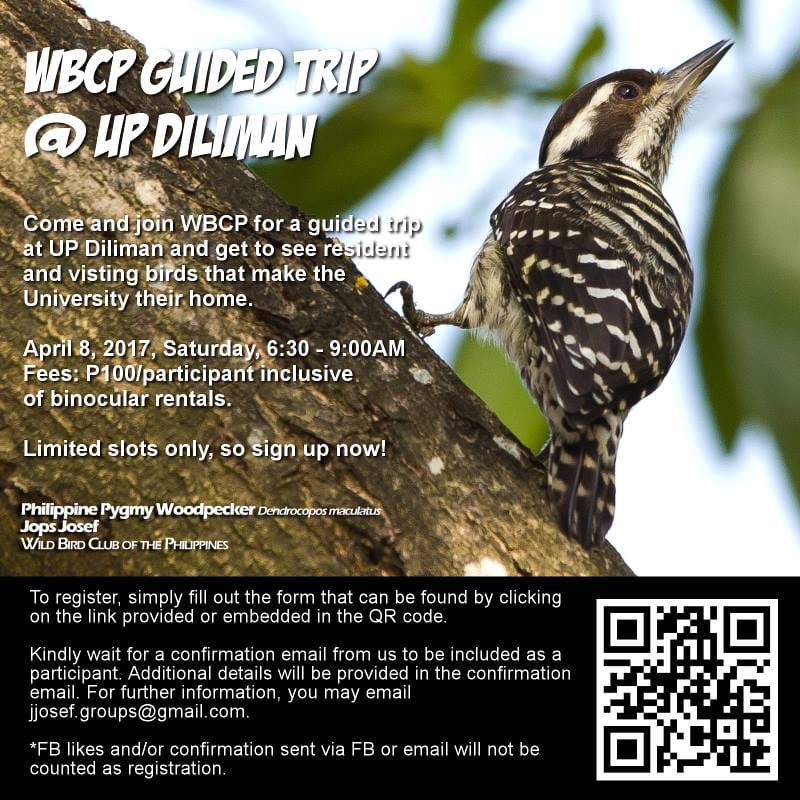 April 15, 2017 – Raptorwatch Tanay
Tanay, Rizal
A group of raptorwatchers gathered in the PAGASA Station in Tanay to count migrating raptors. The birds they saw included Western Osprey, Crested Honey Buzzard, Greyfaced Buzzard, Chinese Sparrowhawk, Philippine Serpent Eagle, and Rufous-bellied Hawk-eagle.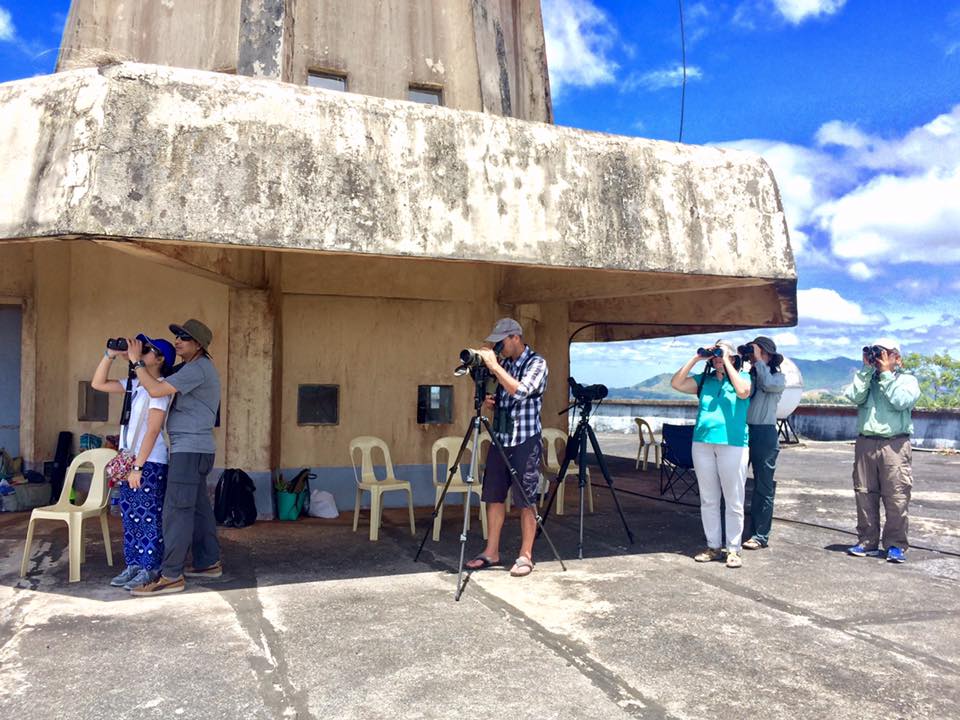 April 22, 2017 – Earthday Events
LMEP & LPPCHEA
In celebration of Earth Day 2017, the Wild Bird Club of the Philippines conducted two guided birdwatching trips: one is the La Mesa Ecopark and another for home-schooled kids at the Las Pinas-Paranaque Critical Habitat and Ecotourism Area.  (Photos by Mike Lu)