Text by Denise R. Mercado
Photos by Denise R. Mercado and Cristina Cinco
The Katala Festival in Narra Palawan is an annual celebration of the Philippine cockatoo. Hosted and organized by the Katala Foundation, the event invites the community to participate in various activities including a bird race, basketball tournament, and arts and crafts like face painting and creating cockatoo themed headdresses. Thanks to the work of the Katala Foundation over the past 20 years, the Philippine cockatoo population has grown significantly and is close to escaping their critically endangered state. I was fortunate enough to witness and participate in the inspirational and aspirational efforts of the Katala Foundation during their 12th annual celebration.
It came as a bit of a surprise to me, and might be for you as well, but many anthropologists are also birders. I'm a Filipina-American PhD student in evolutionary anthropology and a (very) beginner birder. When I first joined the evolutionary anthropology department at Rutgers University in America, I was happy and surprised to find that a disproportionate amount of my colleagues shared my interest in birding and that many already had years of experience and extensive life lists! I thought to myself, what attracts evolutionary anthropologists to birding and what common thread could these disciplines possibly have?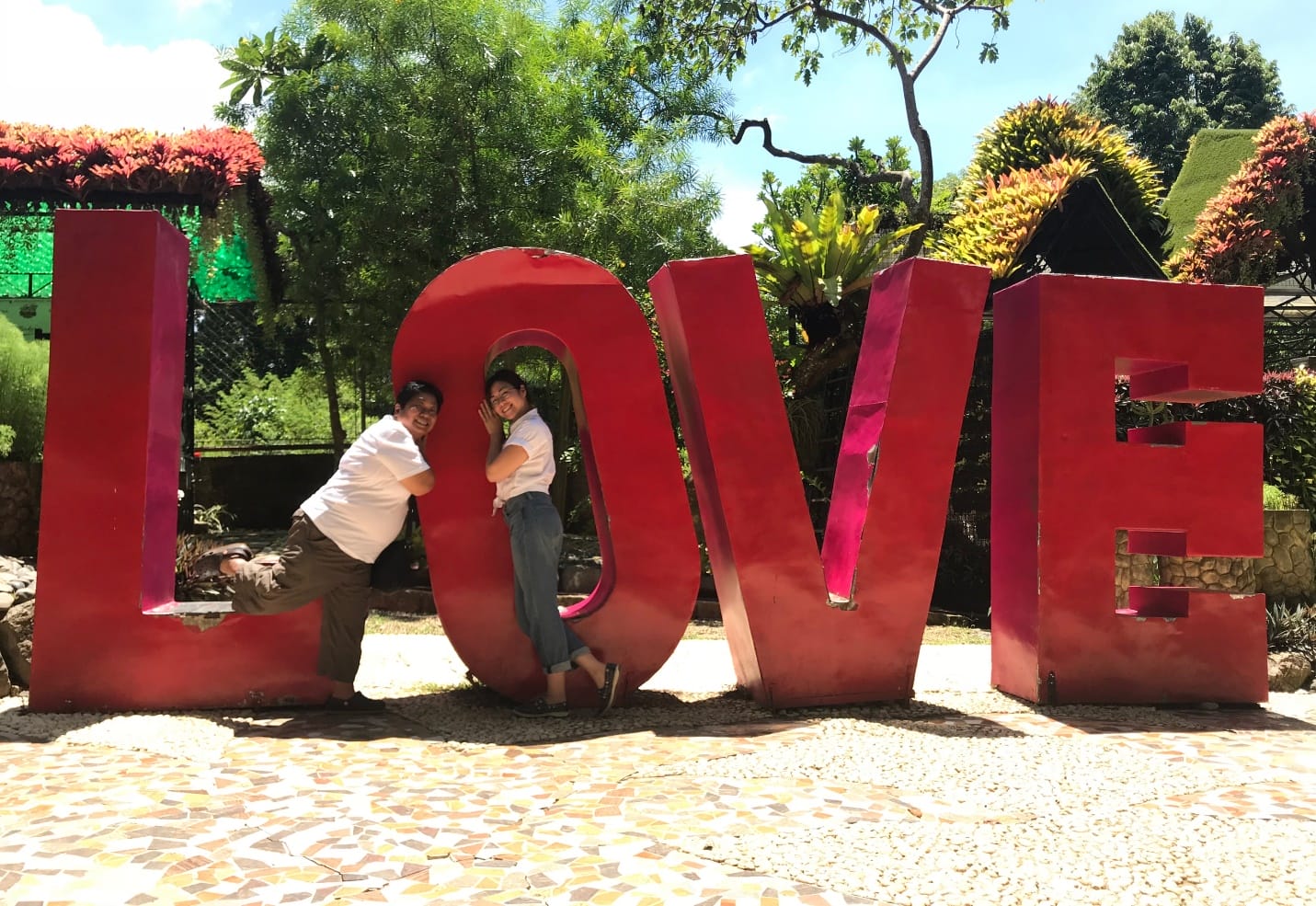 After having lunch in Puerto Princesa with Cristina Cinco, who I'm ever grateful to for introducing me to the WBCP and the Katala Foundation, we left for Narra with these questions still fresh on my mind. The unfamiliarity of Palawan's natural beauty combined with the novelty of my first bird festival lent to a truly unique experience which I soaked in with wide eyes. Within hours of arriving in Narra, I had already seen my first cockatoo- in fact, I saw nearly 80 of them in the hour that we stayed on the beach! We watched the cockatoos fly in from Rasa Island over Borbon Beach, eventually grouping together in the same tree. Through my binoculars, I observed the brilliant white of the cockatoos set amongst the dark green palms in the fading light of sunset. As you can imagine, I was immediately smitten. Together with volunteers from the Katala Foundation, Tita Tinggay and I learned about the daily flight patterns of these birds and the efforts of the foundation to observe and record their daily migration patterns.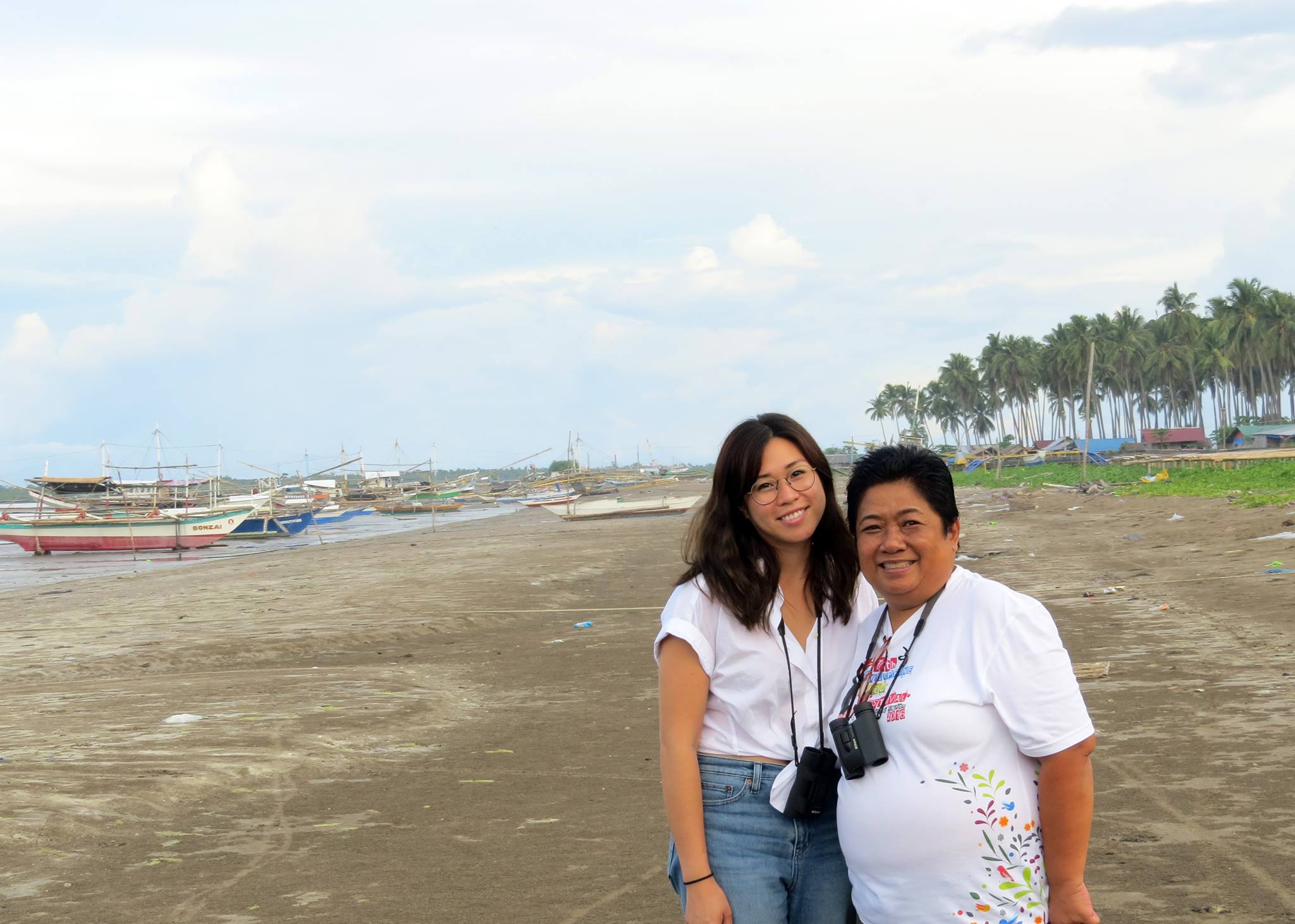 As we sat on the beach counting the individual cockatoos that flew over, I was reminded of the research we do as anthropologists. Like birders, anthropologists spend a lot of time in observation. Through that observation, we hope to learn about the lives and cultural patterns of humans, as birders hope to do about bird species. Similar to inferences that can be made through the daily flight patterns of cockatoos, anthropologists observe behavioral patterns amongst humans, record that data, and use it to form ideas about the larger population. Also, like birders, anthropologists work to observe without disturbing their target populations. We strive to experience and learn about a group without causing them distress and without causing them to shift their practices. In many ways, anthropologists also hope to contribute to conservation efforts of culture. I thought, this must certainly be one of the reasons that anthropologists are so drawn to birding.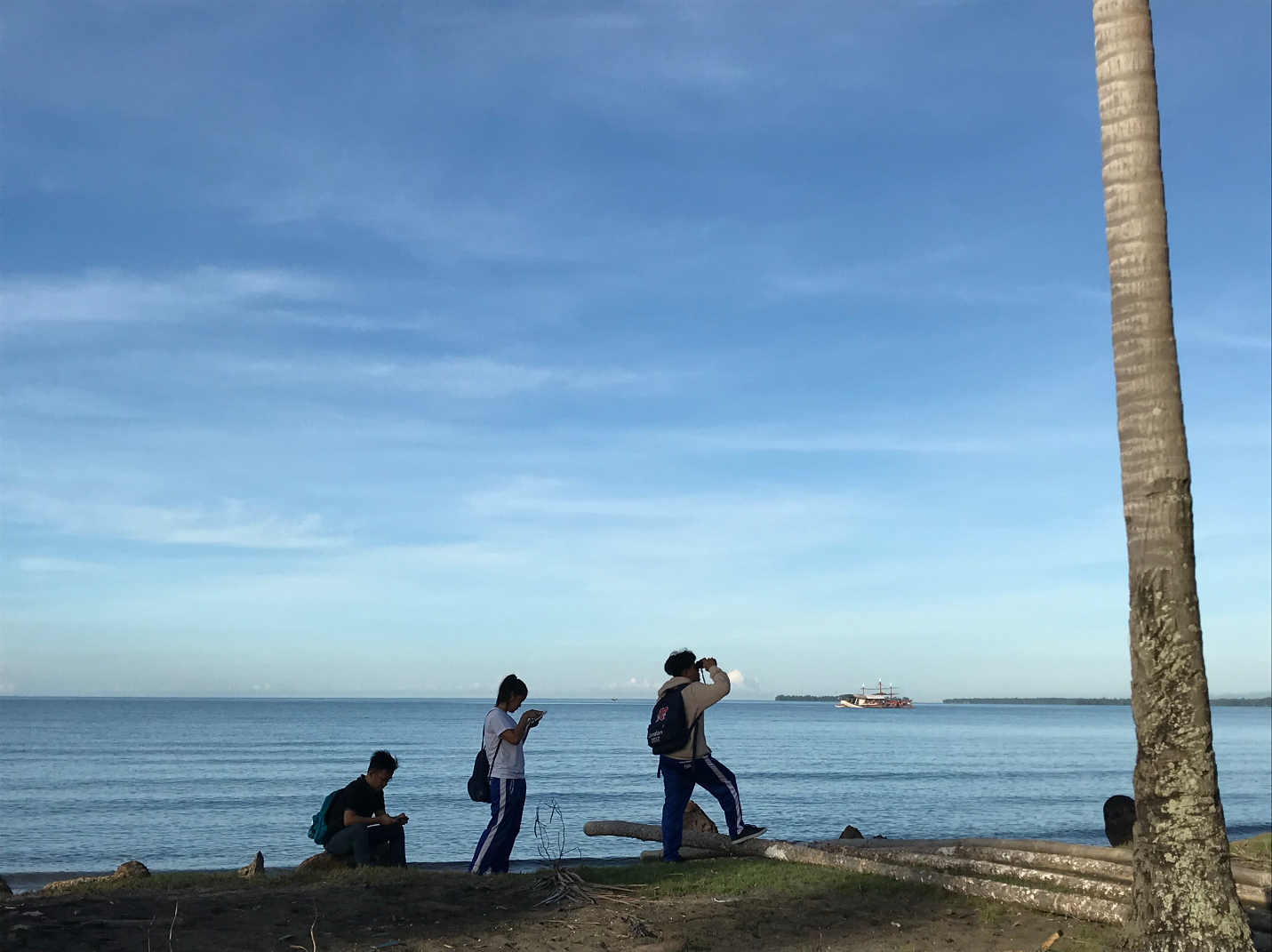 Bright and early the next morning, we made our way to the event space for the festival. The hall, which had been totally empty the night before, was now abuzz with students beginning to trickle in for the day's events. Eager teams of high schoolers gathered around Indira, co-founder of the Katala Foundation, as she explained the rules of their first ever bird race. This being my first bird race, I listened intently as well! The ensuing hours yielded dozens of lifers for these high schoolers and, hopefully, the blossoming of a lifetime hobby. The kids caught sightings of katala, olive-backed sunbirds, pied trillers, chestnut munias, cattle egret, asian starlings, pink-breasted pigeons, and many more. They learned how to identify birds as a team, referencing digital guides which had been provided as .pdf files (millennial style!), while more experienced birders, including Peter Widmann, Rommel Cruz, and Stephen Tuboc, circulated and offered help and guidance. The kids were enthusiastic and ready to help each other out. But, competitive as well! You could tell they were taking this race seriously!
When we arrived back at the event space after the race, it was absolutely electric and teeming with excitement. The seats and bleachers were filled with students while others waited to have their faces painted and took selfies with Katala mascots. Over 800 people were in attendance and you could feel the energy in the air. The afternoon hours were spent joyfully watching students dance, chant, and orate in competitions, cheering on basketball players from the LGU team and Katala Force joined by local religious sectors, IP, DENR and KFI, and simply spending time together. It was truly heartwarming to witness the collective action of the local community in promoting katala education and conservation.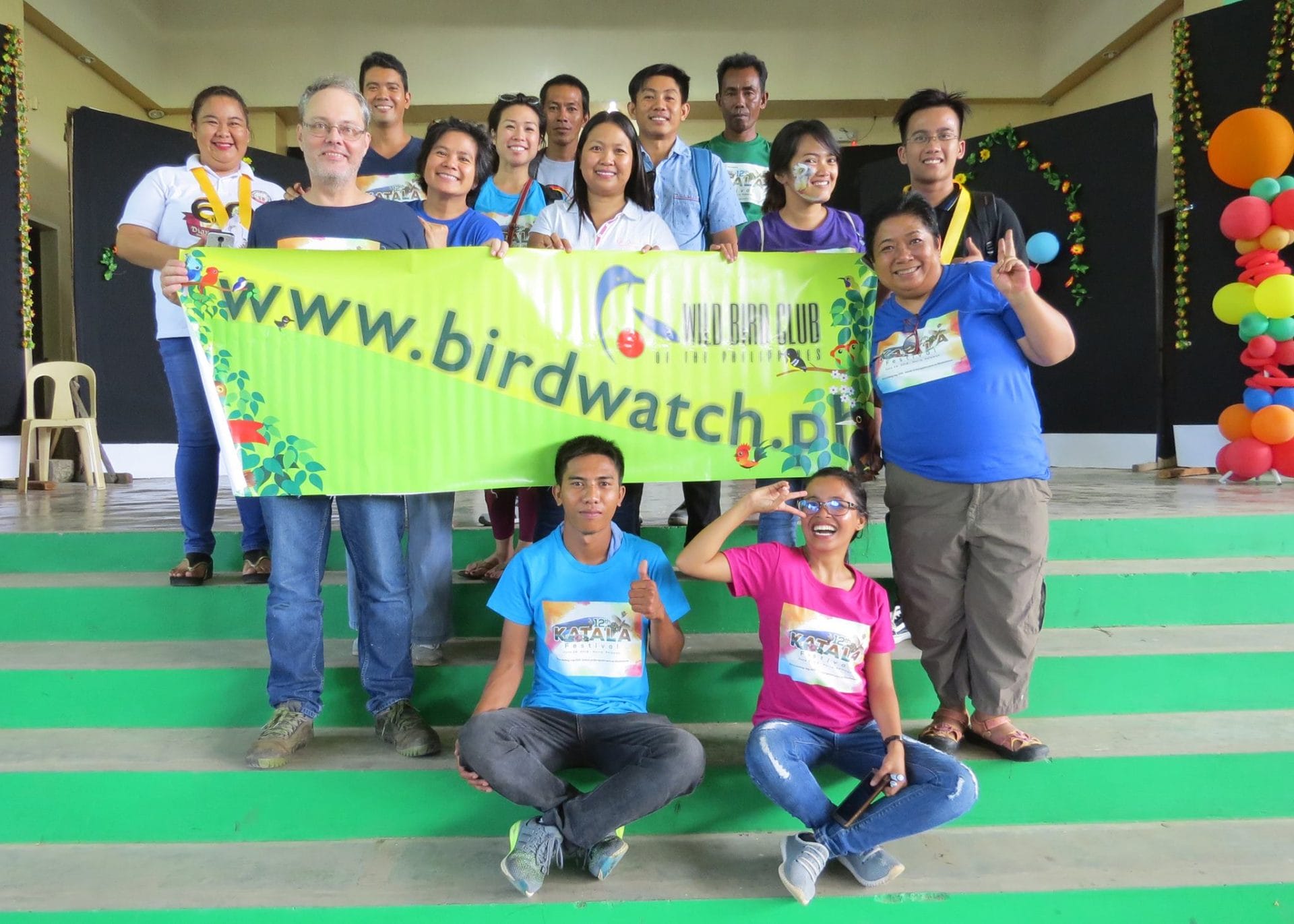 Surely, another common ground between anthropology and birding is finding people who share your interests. As Tita Tinggay expressed to me, one of her favorite things about birding is the community. Her love for birding is as much about the birds as it is about the stories people tell of their birding adventures and being able to share in the interesting life paths of fellow birders. It does not take a background in environmental studies or biology to be an observer of the natural world. Nor does it take a background in anthropology to recognize how wonderful the culture of bird lovers in the Philippines is. One might not think of it in this way, but birders are certainly a cultural group! They have their own lingo, customs, rituals, and derive a sense of belonging through shared meanings and interests. Yes, it is a hobby for some, a calling for others, but it is in every sense a culture. As an observer of people and of birds, I can easily say the birding community is one of the most charming and knowledgeable cultural groups I've had the pleasure of joining.
Our final day in Narra was spent at Estrella Falls with the Katala Foundation team, including co-founders, Indira and Peter, and devoted members Mary Chris Nierves and Sheen Arib. The water was clear and cold and, to our delight, the rain held out all morning. We swam and ate, told stories, and filled the air with laughter amongst the soft whirr of the falls. Butterflies flitted by and we watched for passing birds. It was a relaxing, idyllic day with a wonderful group of people supporting a worthy cause. We are so fortunate to be able to enjoy nature and it is truly our responsibility to care for this precious gift. Through the Katala Festival, the youth of Palawan have a growing mindfulness and awareness of our duty to preserve and maintain nature's marvels for the next generation. As one of the award-winning chants from the Narra National High School Chant Team says:
Let's help preserve the cockatoo
Together with the ocean blue
We need your cooperation too
In order to make our dreams come true
 
We've got to make a change
We need to make them stay
We need to lead the way
We've got to, we've got to!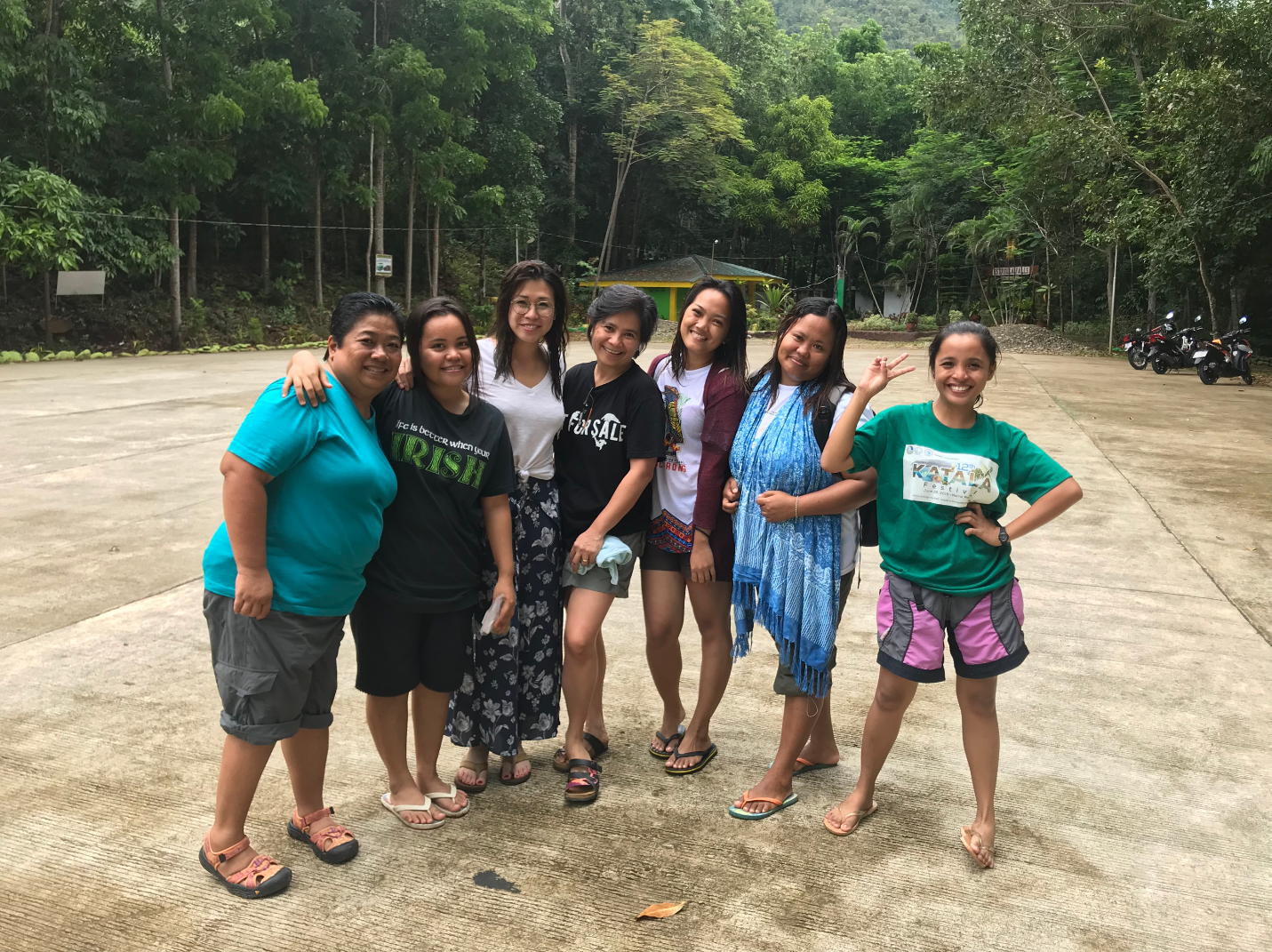 From anthropologists to birders, ecologists, biologists, and anyone who's looked outside and thought how beautiful a perched bird is- our natural and social ecosystem is a balanced play between our needs as humans and our roles as caretakers of this Earth. We have so much more in common than we think, and environmental conservation efforts are as much about the people involved as they are about the species and spaces being saved. I hope for the continued success of partnerships between groups like the WBCP and the Katala Foundation in working to make maintain biodiversity and I'm especially grateful to them for taking this anthropologist-birder under their wing.