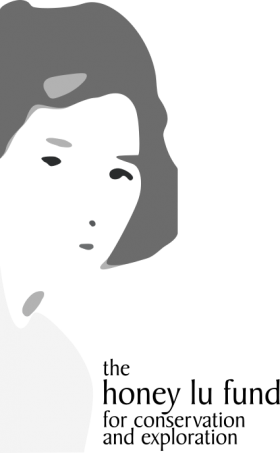 Honey Lu Fund
The Honey Lu Fund for Conservation and Exploration is a fund established by members of the Wild Bird Club of the Philippines in honor of Honey Lu to support selected conservation and exploration activities undertaken by the WBCP.
Who is Honey Lu?
Honey Lu is mother to two members of the Wild Bird Club of the Philippines including its founder and first President. Honey Lu is a special person who, despite suffering from a serious medical condition, generously welcomed and hosted WBCP members into her home and gave her full support to the club, its members, and its activities. Honey Lu passed away three years after the club was founded with the Lu Family donating funds to the club in her honor.
As a fitting tribute to Honey Lu and her family's magnanimity, members of the Wild Bird Club of the Philippines initiated the Honey Lu Fund for Conservation and Exploration.
The Honey Lu Fund is specifically targeted to support essential conservation and exploration activities such as, but not limited to, bird surveys, rapid site assessment, inception activities or proposal preparation for conservation projects in areas where the club plays a pioneering role.
Formally, the Fund is intended to: "provide the financial resources to members of the Wild Bird Club of the Philippines to make a
strategic difference in critical bird areas in which no conservation organization is working, through interventions such as conducting initial bird surveys, rapid habitat assessments, information and education campaigns, or public mobilization resulting in pressure to public or private actors, the initiation of alternative plans and development.
The Fund is a donation of members integrated into the funds of the WBCP. It can be availed by making a formal request stating the amount needed and the purpose of the request to the Club President with the endorsement of the chairperson of either the Conservation Committee if for a conservationrelated activity or of the Trips Committees if for an exploratory trip.
The maximum amount that can be accessed for now is four-thousand pesos (P4,000.00) but it can go up as the funds increase.
Members and friends of the WBCP are encouraged to add to the fund. The corresponding contribution may be handed over to any officer of the club. Any amount can be donated. No minimum or maximum amount has been set for this fund.